Healthcare facilities managers, architects and interior designers, get the CEUs you need for 2020 and save the rest for 2021 when you view the 9 episodes of 1 Hour Healthcare Season One on the Virtual Cast Healthcare platform.
Earn 9 CEUs for just $99. Don't need all 9 CEUs for 2020? – Get what you need now! The balance remains available for 2021. This special offer expires December 31, 2020.
Access the 9 CEUs for $99.00 deal here–a 66% discount.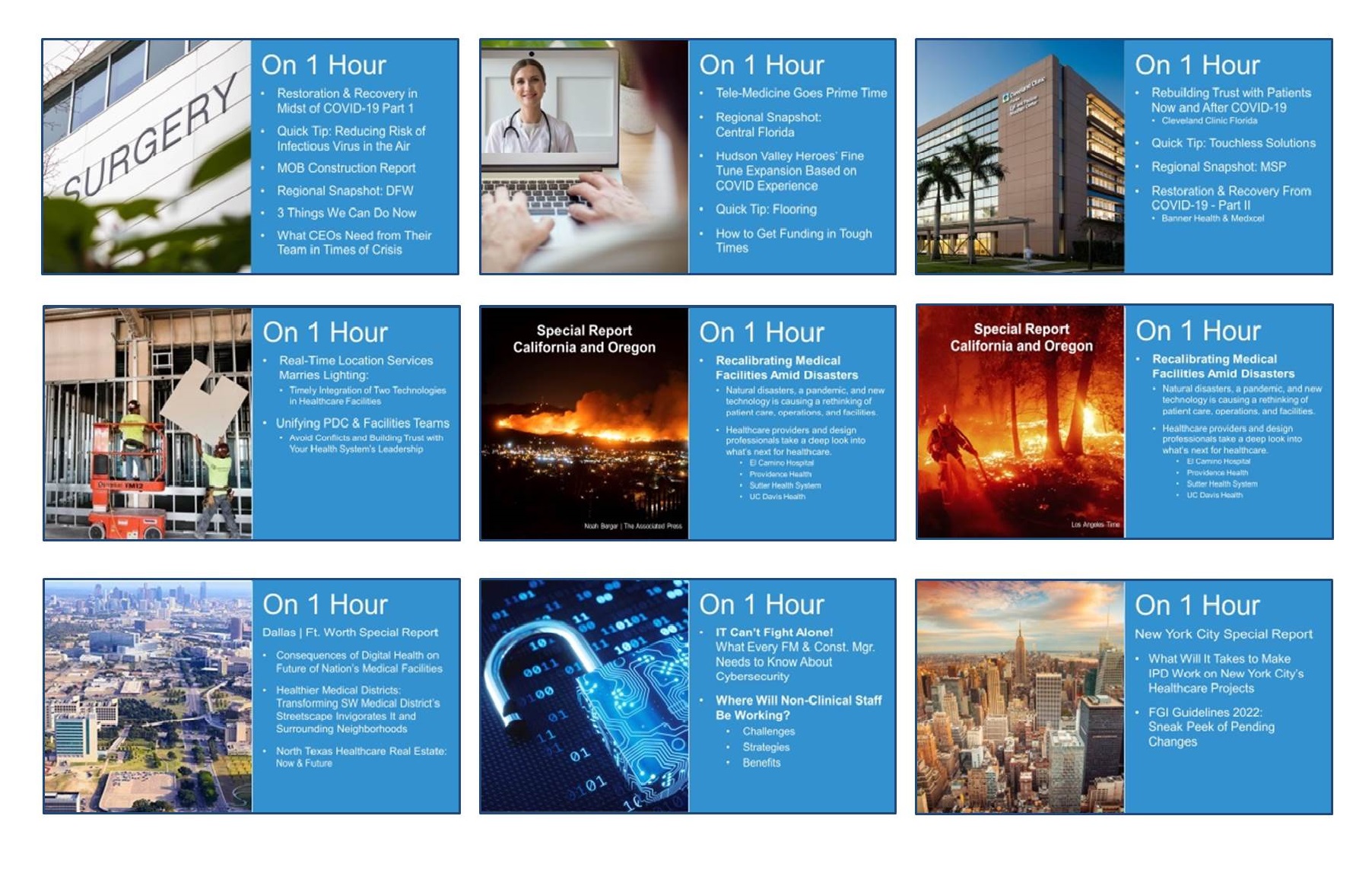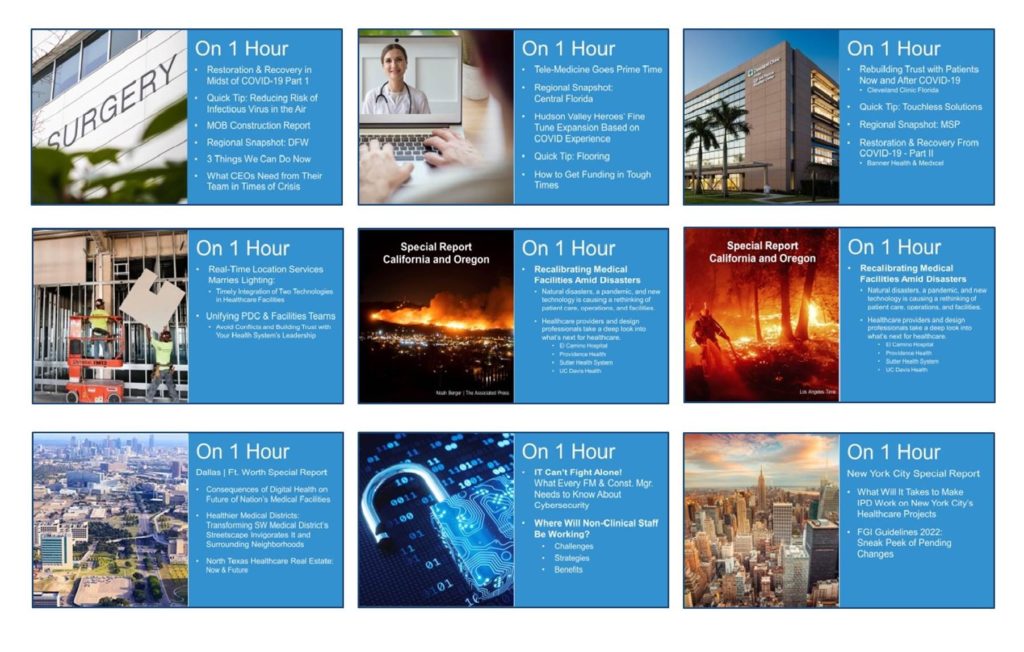 1 Hour Healthcare, is a bi-weekly virtual news show that fills a vital need for engaging, high-quality continuing education content for all professionals serving the healthcare built-environment.1 Hour connects healthcare real estate, design, construction, facilities management, and related professionals to timely events, news, education, and resources. It builds upon the hosts' longstanding history of successful live events with its focus on insights from industry leaders. Viewers watch at their convenience on the VirtualCast platform.
Learn about best practices by healthcare systems nationwide in integrated project management, telemedicine, master planning, cybersecurity, recalibrating facilities in the midst of natural disasters, COVID-19 restoration and recovery strategies, medical office building construction, and technology
The Corporate Realty Design & Management Institute (CRDMI), in partnership with the Association of Medical Facility Professionals (AMFP), is bringing this powerful combination of C-suite insight and engaging, high-quality production to healthcare professionals. The McMorrow Reports/Healthcare is the program's media partner.
Eight episodes are available now, and you can watch at your own pace and convenience.