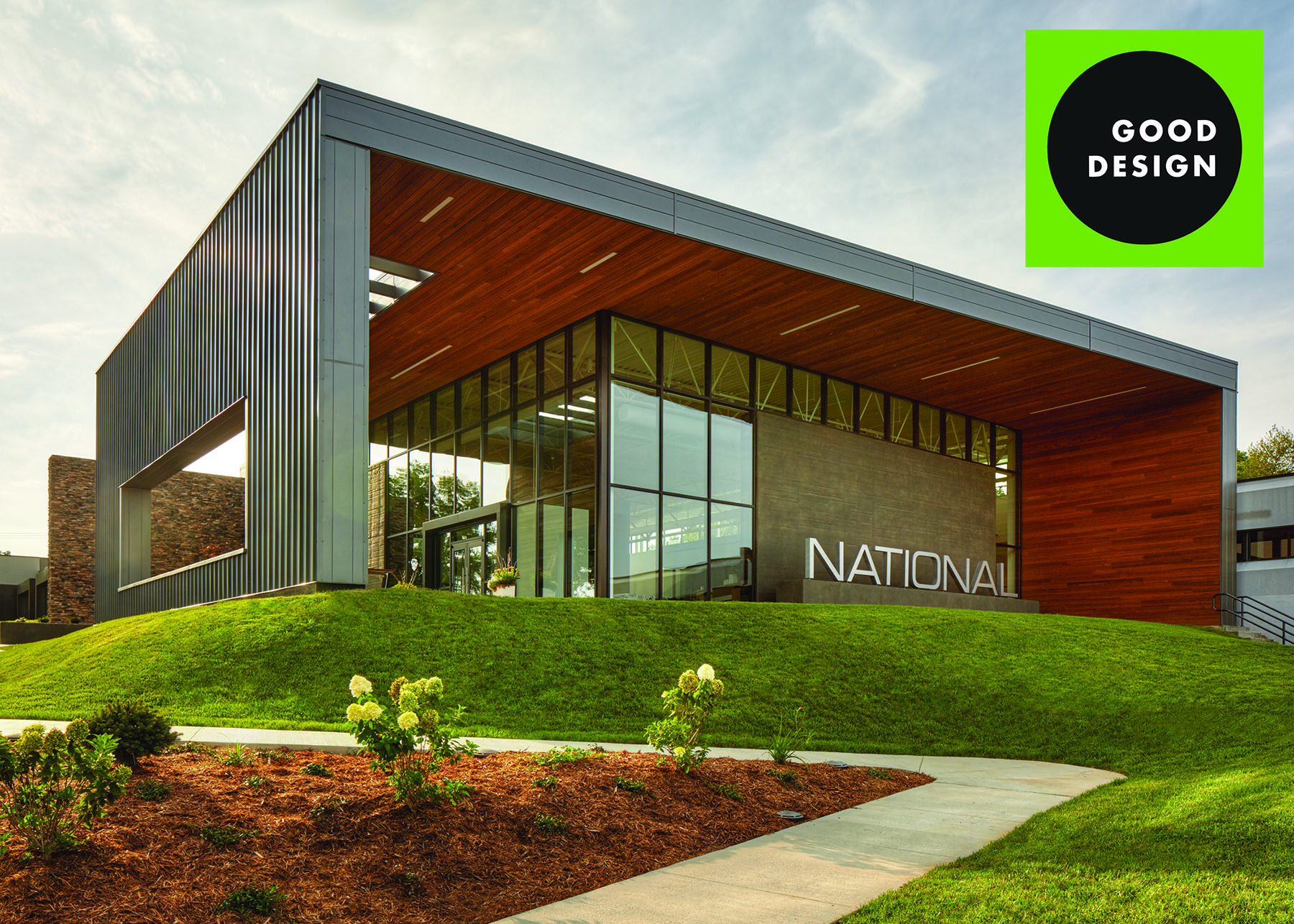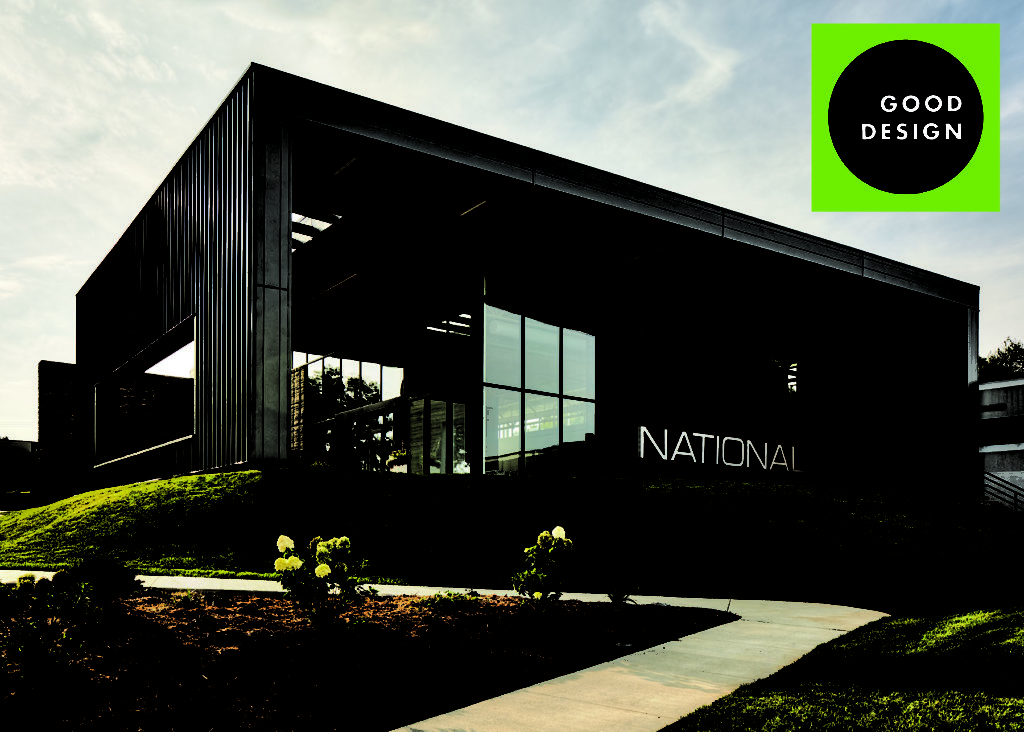 National Office Furniture, a unit of Kimball International, Inc., has been recognized with a Green GOOD DESIGN award. Green GOOD DESIGN identifies the world's most important and influential examples of sustainable design. Award winners are judged on innovation, sustainability, and ecologically responsible design, among other requirements. This prestigious award was bestowed upon National for the concept, design, and completion of their 50,000 square foot corporate headquarters, which is located in Jasper, IN, and designed by Gensler.
The annual competition is sponsored by The European Centre for Architecture Art Design and Urban Studies, and The Chicago Athenaeum: Museum of Architecture and Design. This is the 8th year that the Green GOOD DESIGN award has been awarded. This is a specialized version of the original GOOD DESIGN program, which was founded in 1950. The Green GOOD DESIGN program also promotes a public awareness program highlighting the global companies that are excelling in ecological and sustainable design.
National was selected from hundreds of submissions from 22 nations. Members of The European Center's International Advisory Committee, who are worldwide leaders in the design industry, served as the jury to honor new products, programs, people, environmental planning, and architecture as outstanding examples of Green Design.
"Green GOOD DESIGN celebrates and honors the most innovative and sustainable architectural projects from around the world, and we are extremely proud to receive this distinction," said Kevin McCoy, National President. "We proudly share this recognition with the members of our in-house design team, as well as our design partner, Gensler."