High-traffic touch surfaces like door handles, elevator buttons, touchscreens and bathroom stall doors can be time-sucking nightmares for your custodial staff. But they don't have to be any longer.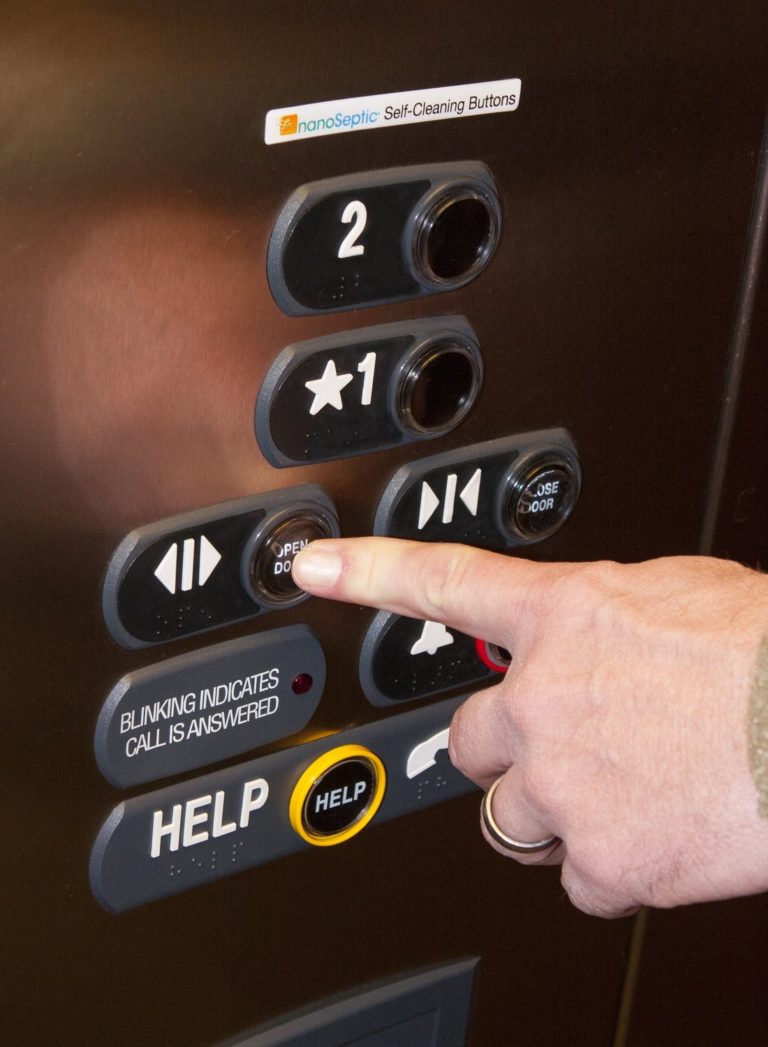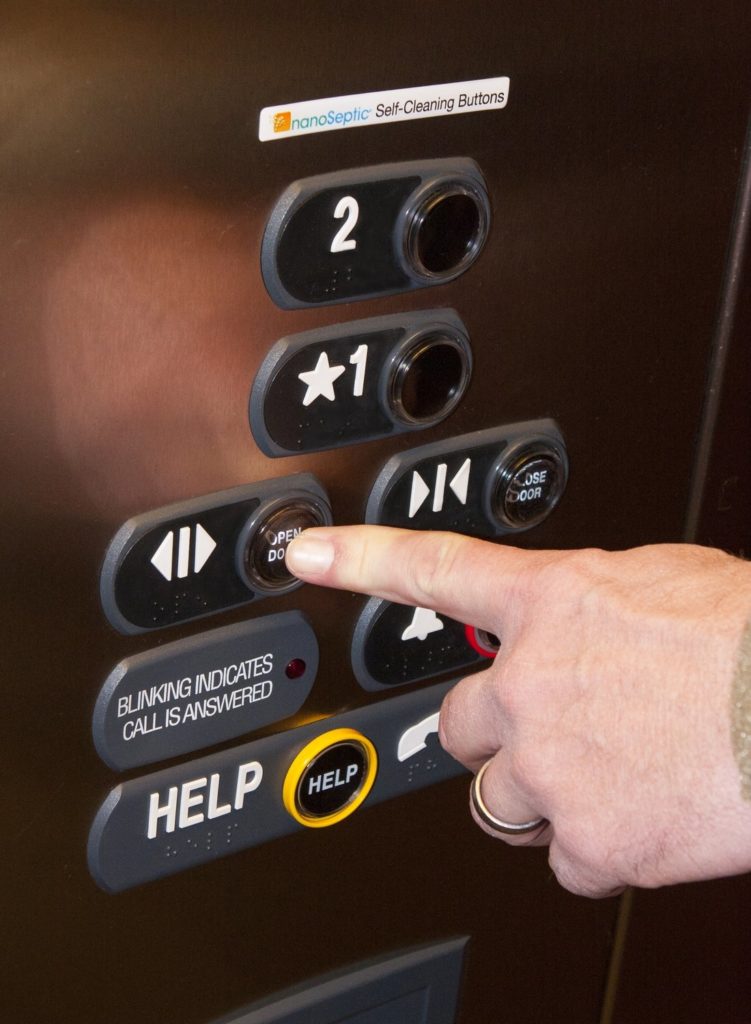 NanoSeptic Skins and Mats can turn those dirty high-traffic, public touchpoints into continuously self-cleaning surfaces. 
Powered by light, NanoSeptic surfaces utilize mineral nano-crystals that create a powerful oxidation reaction. Working 24/7, the surface continually oxidizes organic contaminants. Unlike traditional disinfectants and cleaners, the NanoSeptic surface uses no poisons, heavy metals or chemicals, and nothing is released from the surface since the nano-crystals are molecularly bonded to the material.
Among other self-cleaning products, NanoSeptic offers self-cleaning coverings for:
Elevator buttons.
Door handles.
Touchscreens.
ADA auto door push buttons.
Light switch covers.
Flush handles.
Bathroom stall door handles.
Push bar handles.
Push pads.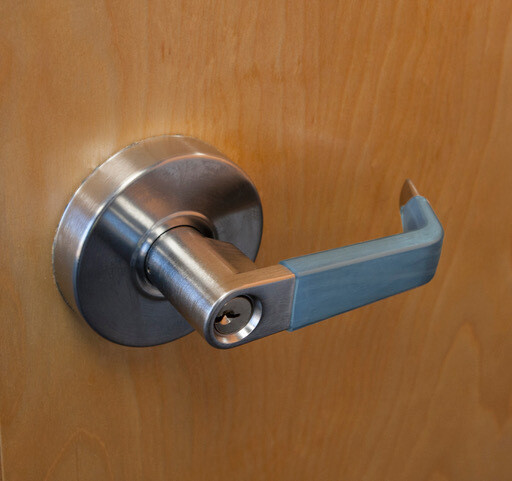 The Facility Starter kit and the Facility Touch Point sample kit are inexpensive ways to try out the products. The starter kit includes:
One (1) Mouse Pad
Two (2) 4×6 Handle Wraps
Two (2) 6×9 Push Pad
Two (2) 3.6×12 Push Bar
One (1) Slip-on Door Handle Sleeve
One (1) Tissue Box Cover
Product Guide
Online orders can only be shipped within the United States and Canada. For overseas orders or custom branded products, please contact us at info@nanoseptic.com.
Find out today how NanoSeptic continuously self-cleaning mats and skins can be your first step toward creating a self-cleaning environment.