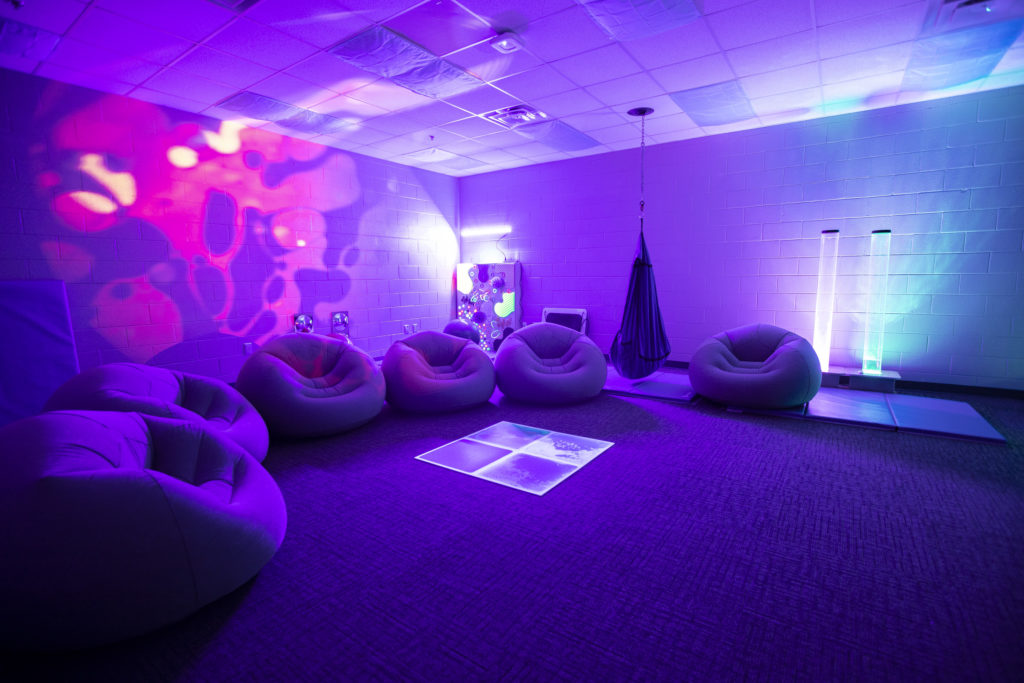 Each year Mohawk Group partners with Georgia United Credit Union Foundation to "crash" deserving schools all over the state. Faculty and administration across Georgia apply for facility makeovers based of specific needs that would enhance their respective curriculum and campus. One winner receives a school makeover grant funded by the foundation and runner-up schools receive grants for specific projects.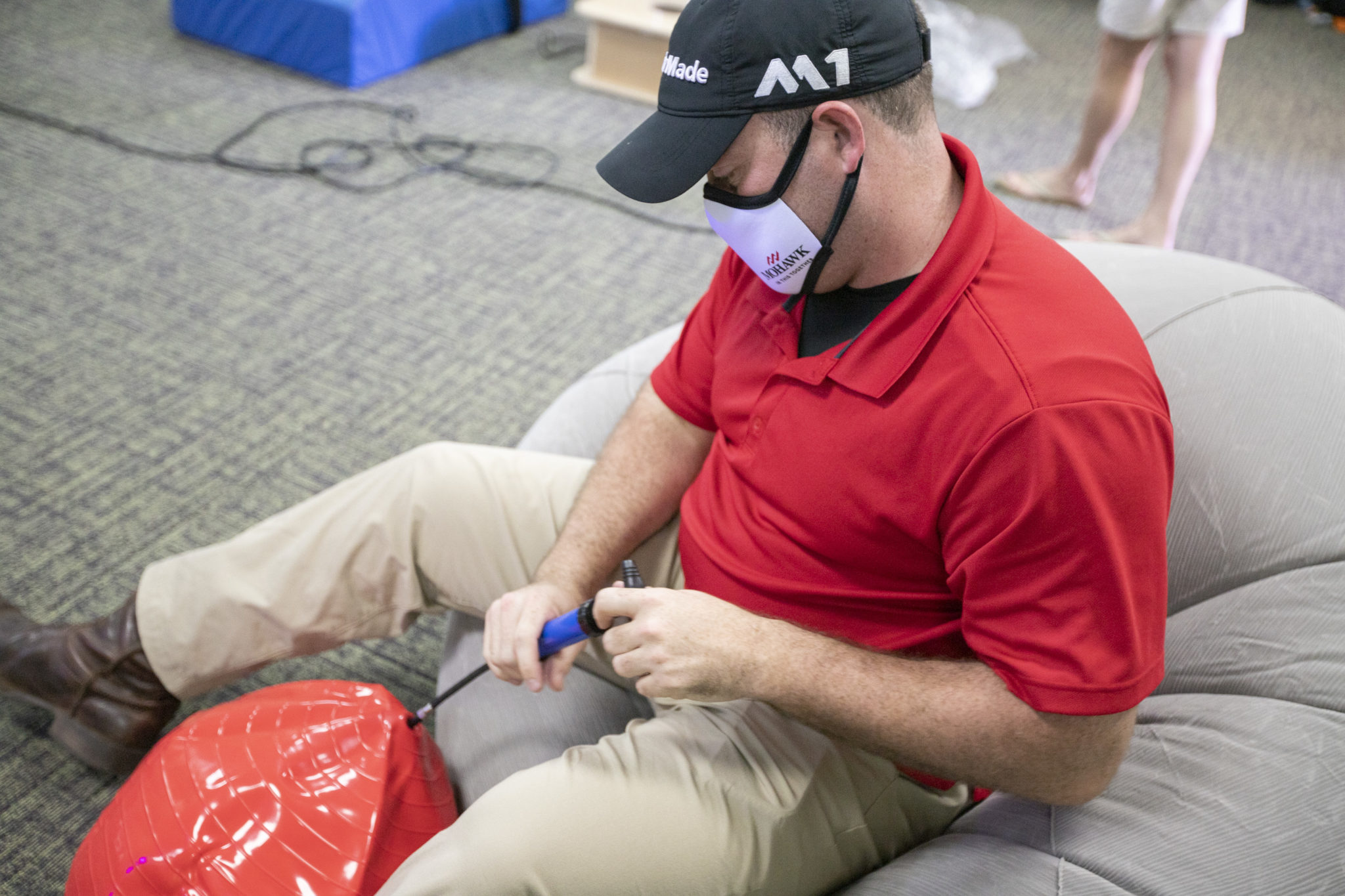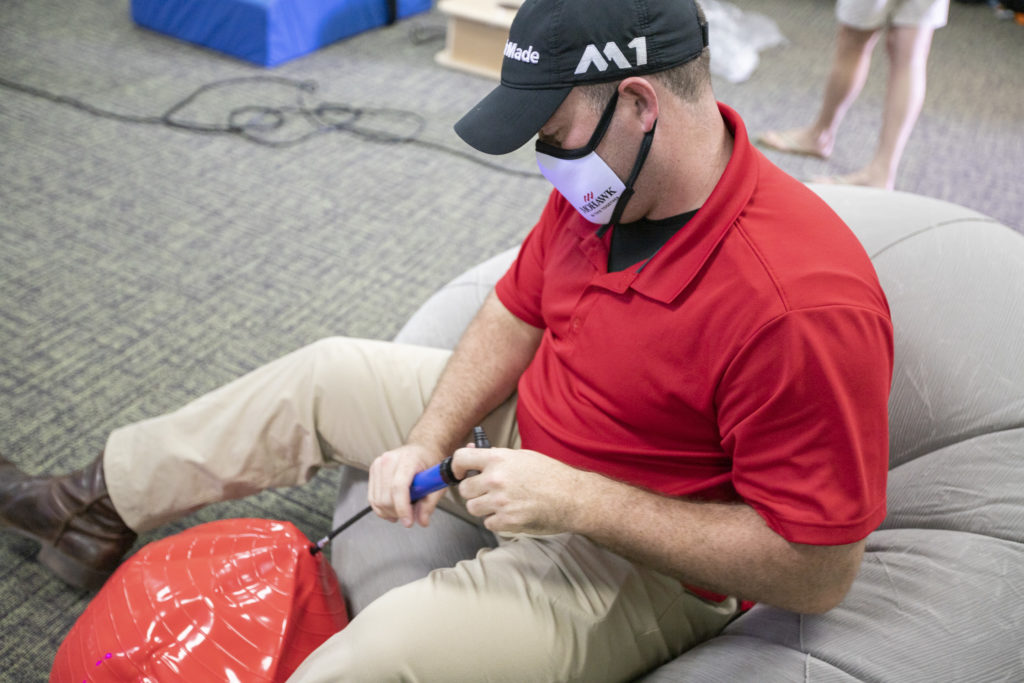 Earlier in the summer, donations of carpet tile and adhesive were dispatched on the Mohawk fleet for School Crashers to refresh media centers at Avondale Elementary School in Avondale Estates and Booker T. Washington High School in Atlanta. Additionally, Mohawk Group helped make a new sensory room a reality at New Hope Middle School, which sits just down the street from some of its manufacturing facilities in Dalton as the closest school crash to date.
"In these uncertain times, budget cuts and whatever else our future may possibly hold, a winning grant and the donation of carpet is so wonderful," said Cami Baldivid, the New Hope Middle School teacher who submitted the award-winning application. "Our teachers of exceptional students and paraprofessionals are ecstatic about using this room with our students to meet their daily needs and challenges."
The school used the $20,000 award to establish an inspiring and engaging environment specifically set aside for a population of nearly 30 students that have diverse academic needs that range from autism, intellectual disorders, physical impairments, visual impairments and oppositional defiant disorders. Floor-to-ceiling upgrades have breathed new life into a formerly unused and outdated computer lab. The safe space will provide a designated area where these students can relax to calm and refocus themselves as they return to in-person instruction later this month.
"Georgia United is committed to improving the quality of life for children and families in our communities," stated president and CEO, Debbie Smith. "The School Crashers program is now in its seventh year and has provided 43 school makeovers totaling more than $1.3 million in improvements. School Crashers unites the community, donor partners like Mohawk and volunteers with the goal of providing inspiring learning and play spaces for the students, at no cost to the school."
The donation of carpet allowed the school to reallocate some of the budget to use on other items to fill and further build out the sensory room. In addition to providing the carpet, Mohawk also supplied some of its own volunteers who, while undertaking certain precautions, helped install flooring, paint, put together furniture and set up each of the rooms.
Four additional public schools across metropolitan Atlanta and middle Georgia were the deserving recipients of School Crashers program grants with the addition and makeover of playgrounds and outdoor classrooms.
"We look forward to this partnership every year because we understand the impact of environment on the educational experience," said David Dembowitz, senior vice president of education and government for Mohawk Group. "By improving the look and feel of spaces at three schools this year, we know this will also improve their student experience and create pride, which studies show lead to higher test scores and better grades."
To learn more about School Crashers, visit GUCUFoundation.org/SchoolCrashers.