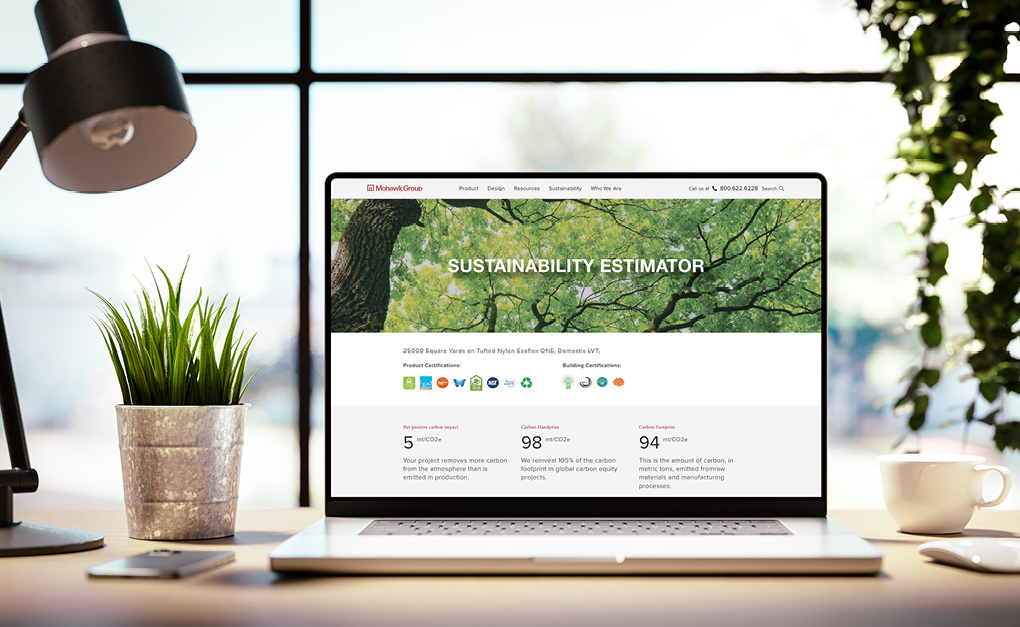 Mohawk Group has debuted the latest addition to the commercial flooring manufacturer's collection of resources for specifiers — the Sustainability Estimator. This new digital tool, available exclusively on the Mohawk Group website, allows users to see the positive impact their projects can potentially have on the ecological community and society as a whole.
When you are able to have a firsthand glimpse of the possible positive effects of your specifications, it is incredibly empowering. That alone connects all the dots in a very tangible and meaningful way. Our Sustainability Estimator not only helps specifiers feel confident about the finishes they are implementing; it ignites deep conversations between designers, facility managers and end users around sustainability and responsible manufacturing.

Jackie Dettmar, vice president of Marketing, Design and Product Development at Mohawk Group
Operating the Sustainability Estimator is simple and straightforward, says Mohawk. Users select different flooring products that are being considered for specification and the estimated carpet square yardage or hard surface square footage. Once the required information is entered, the Sustainability Estimator will provide the project's relevant building and product certifications and carbon and water positive impacts, as well as social benefits associated with the selected products.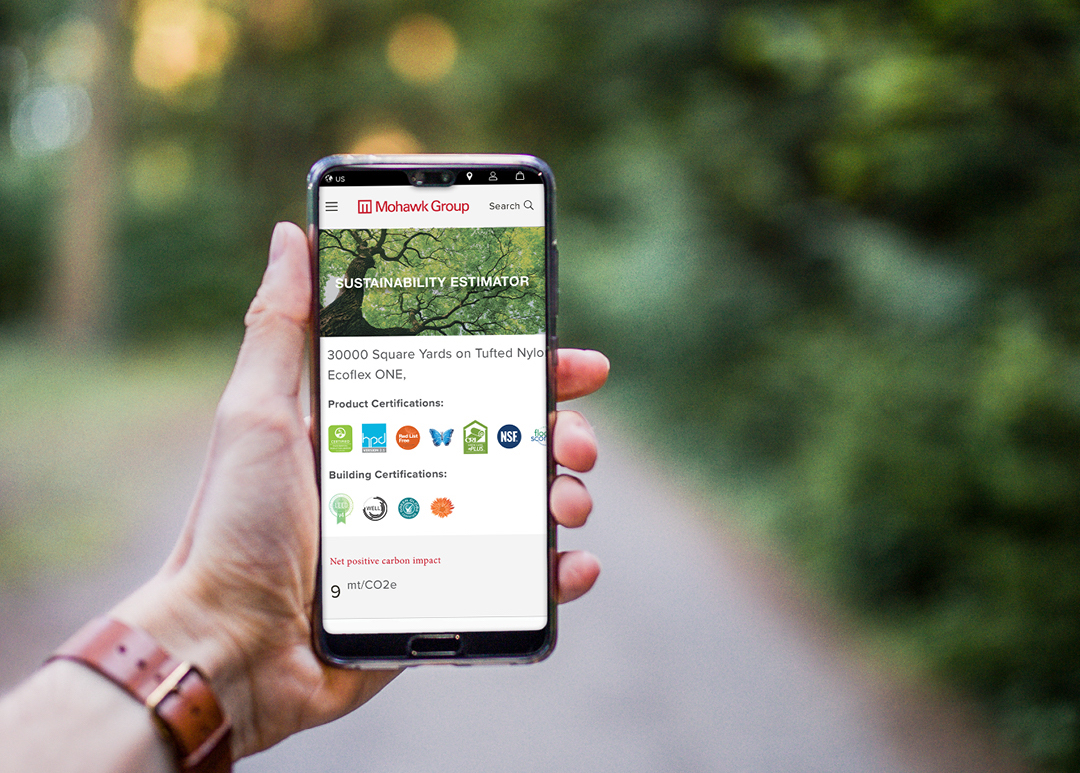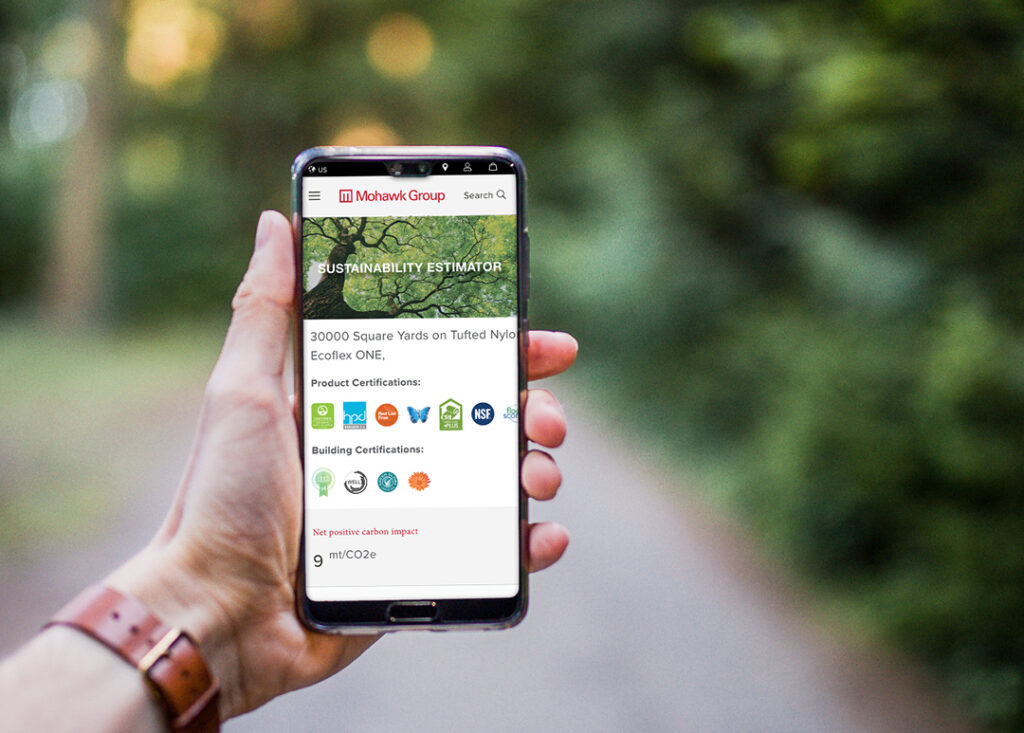 Our ability to thrive as members of the global community and stewards of this planet is underscored by our ability to make better decisions when it comes to product design, manufacturing and specification Our holistic approach to sustainability dictates that we search out every opportunity, whether direct or indirect, to be a better partner to society and the world at large.

Malisa Maynard, vice president of Sustainability at Mohawk Industries
Mohawk Group has positioned itself as a formidable partner in innovating sustainable solutions. As part of The Climate Pledge commitment, the manufacturer remains steadfast in achieving Net Zero carbon emissions by 2040 through its Beyond Carbon Neutral program and comprehensive third-party certifications. In addition to sustaining a better ecological community, Mohawk Group's all-encompassing approach integrates positive social impact initiatives. The manufacturer's Specify for a Cure program, for example, donates a portion of the sales of eligible products back to Susan G. Komen in the fight against breast cancer.
Mohawk Group has been honored as the recipient of a variety of different related awards and accolades over the years; most recently, Best of NeoCon Sustainability Awards in flooring for the Social Canvas collection (Carpet: Modular category) and Painted Perspectives (Carpet: Broadloom); as well as two Healthcare Design Nightingale Awards in the Carpet: Sustainability category for Fractal Fluency and Social Canvas.
To explore the new Sustainability Estimator tool and learn more about Mohawk Group's commitment to a holistic approach to sustainability, visit Mohawk.