Patcraft's new Mixed Materials collection is the first collection of its kind, integrating carpet and resilient side-by-side without interruption. The collection's innovative engineering and design enables designers to designate spaces within open, collaborative environments using mixed materials and shapes.
"We set out to solve the greatest flooring challenge with collaborative spaces—and we did. Patcraft's new flooring option provides unique alternatives for the commercial market to define spaces in ways that only walls and furniture have been able
to do in the past," said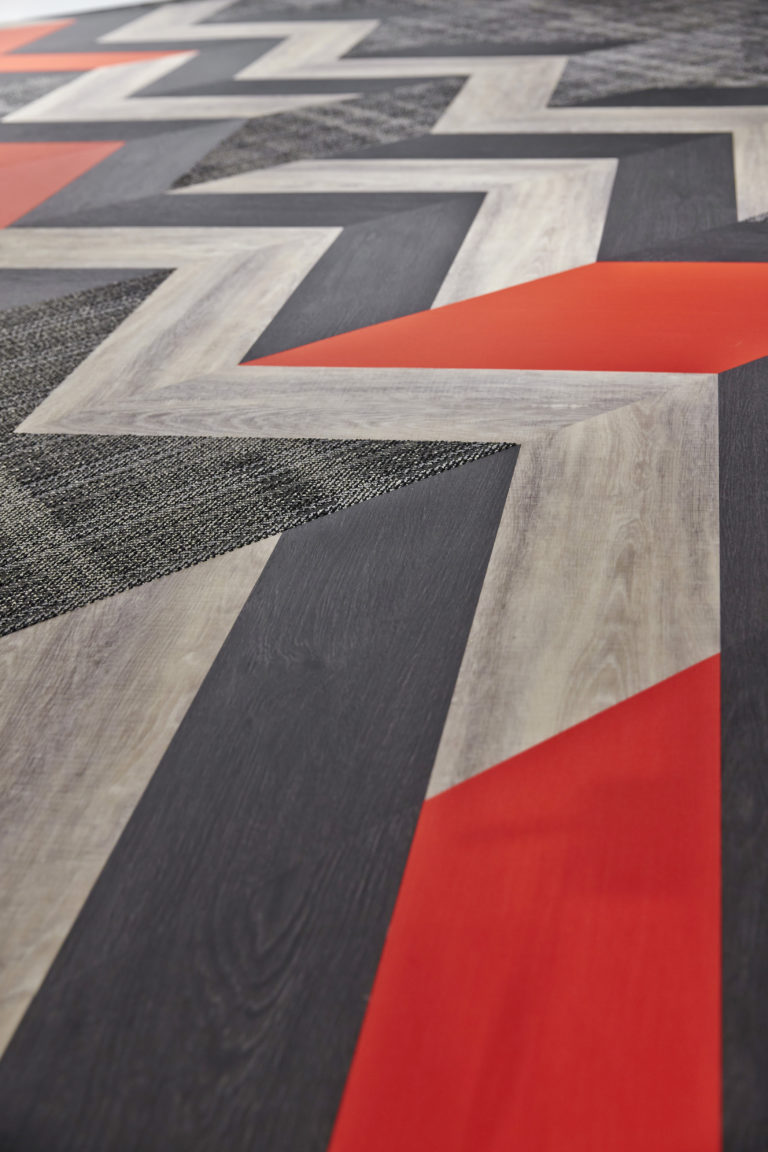 Patcraft Creative Director Pamela Rainey, ASID, IIDA.
Facet modular is available in three textured patterns (Fabrix, Optix, and Geometrix).
Facet is based on a rhombus shape and was created to work in parallel with existing flooring shapes, including Mixed Materials resilient and Patcraft's traditional 24"x24" modular carpet.
Allows for an easier transition around angles and corners, eliminating past needs to change materials, do a mitre installation, or stop and create an inset.
Constructed using Eco Solution Q fibers, which has one of the industry's largest DPF (denier per filament) at 24, providing better protection from heavy traffic and other stresses
Constructed using EcoWorx Tile backing, emits low VOCs, and contributes to LEED project certification. EcoWorx Tile backing also offers eight times greater tear strength, five times greater tensile strength (the force a substance can withstand before breaking), and two times greater delamination strength (the force needed to separate a material from an adhesive substrate) than regular PVC tile backing. Weighing 40% less than traditional carpet backing, EcoWorx Tile are efficient and easy to store, transport and install.
Is a Cradle to Cradle certified modular carpet collection.