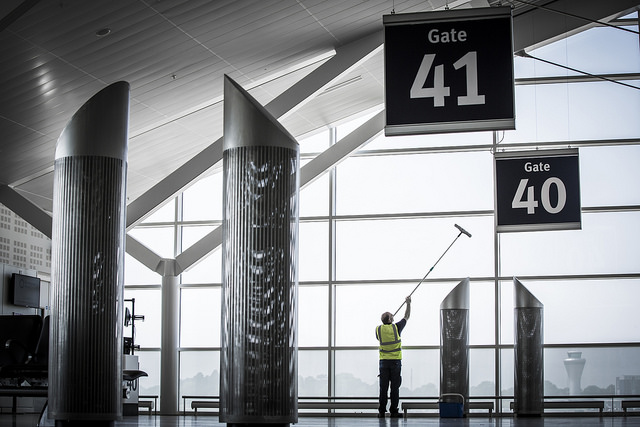 Mitie, the facilities management (FM) company, has been awarded a new five-year FM contract with Manchester Airports Group (MAG), consolidating FM services across three airports into one integrated contract.
MAG is the UK's leading airport group, serving over 50 million passengers and handling over 670,000 tonnes of air freight every year, through its ownership and operation of Manchester, London Stansted, East Midlands and Bournemouth airports.
Mitie has been providing a range of FM services for Manchester Airport since 2008, including cleaning, waste management, gritting and snow clearance. The new contract – valued in excess of £60m over the duration – will see Mitie deliver additional pest control and landscaping services at Manchester Airport, as well as, for the first time the full range of soft services at Stansted and East Midlands Airport.
Mitie will also provide hard services including mechanical and electrical maintenance, fixed wire testing, plumbing, life safety systems, building management systems and lightning protection systems across all three airports.
Andrew Cowan, CEO of London Stansted Airport and sponsor of the contract, said: "We have been working with Mitie for over seven years and it is a great credit to their team that we are developing our long-standing relationship with this new contract.
"Mitie was awarded the work after a rigorous and technical tender process. Mitie has extensive experience in the sector, and an ability to provide national 24/7 coverage underpinned by advanced technology."
Phil Holland, Managing Director at Mitie said: "We are proud to be building upon our relationship with MAG through this new and consolidated contract.
"Our long running relationship is a testament to our market leading airport experience and we are confident that our expansive technology-led service capability will assist MAG in providing a world-class experience for its passengers and airline partners."