The integrated University of Wisconsin-Madison Health System, commonly known as UW-Health, serves more than 600,000 patients each year with approximately 1,500 physicians and 16,500 staff across six hospitals and 80 outpatient sites. Among those properties are UW-Health at The American Center (UW-Health TAC), a 503,000 square-foot community-based health and wellness facility, and the American Family Children's Hospital, a nationally ranked facility with pediatric and surgical neonatal intensive care units. While the facilities serve different needs, both found interior-furnishings solutions through Wisconsin-based Integra Seating.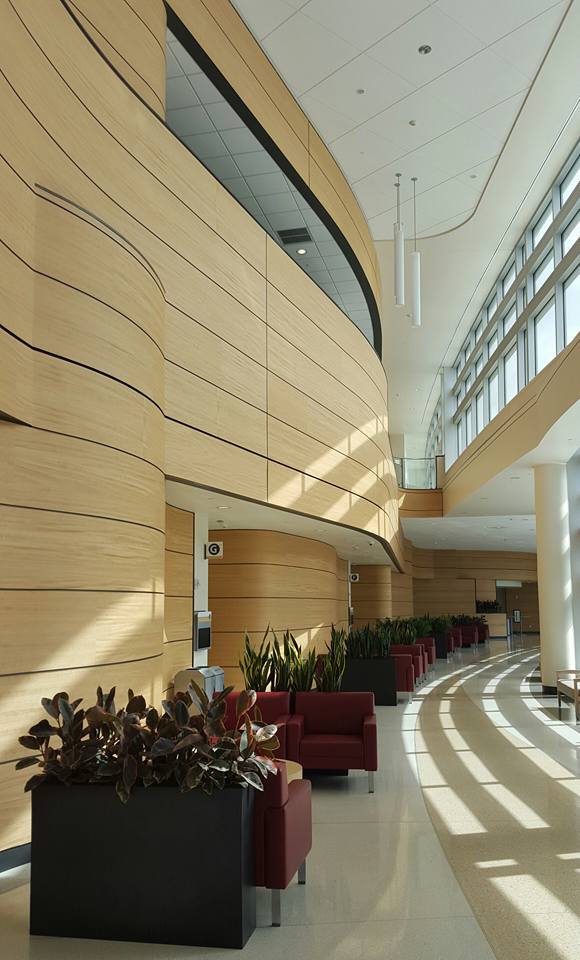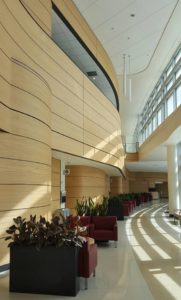 The $235 million UW-Health TAC opened in August of 2015, and houses several waiting areas where patients, family, physicians, and staff can find comfortable seating in the Après Lounge Chair—part of the Alpine Collection by Integra Seating. Ardis Hutchins, Interior Architect at UW-Health, served as the lead designer for the facility and chose Integra because they met the hospital's need for well-designed, durable seating products that also provided a contemporary aesthetic to match the state-of-the-art building. Because Integra has been making lounge seating products specifically for high-use environments for more than 35 years, she knew the product could withstand the constant usage that healthcare facilities endure.
More importantly, Hutchins selected Integra for the company's ability to adapt to client needs. As a family-owned business, Hutchins was able to interact directly with Integra Founder and Chief Operating Officer Monroe Putnam, who also leads product design. This relationship ensured a level of trust not often found with other manufacturers.
"Integra is just wonderful to work with. They have a strong creative design team with years of experience in the healthcare market," said Hutchins. "What's more, all of their products are rated at 1,000 pounds. No other manufacturer has made this commitment to a universal design standard, which adds a level of assurance the product will perform under extremely heavy weight, " according to Hutchins.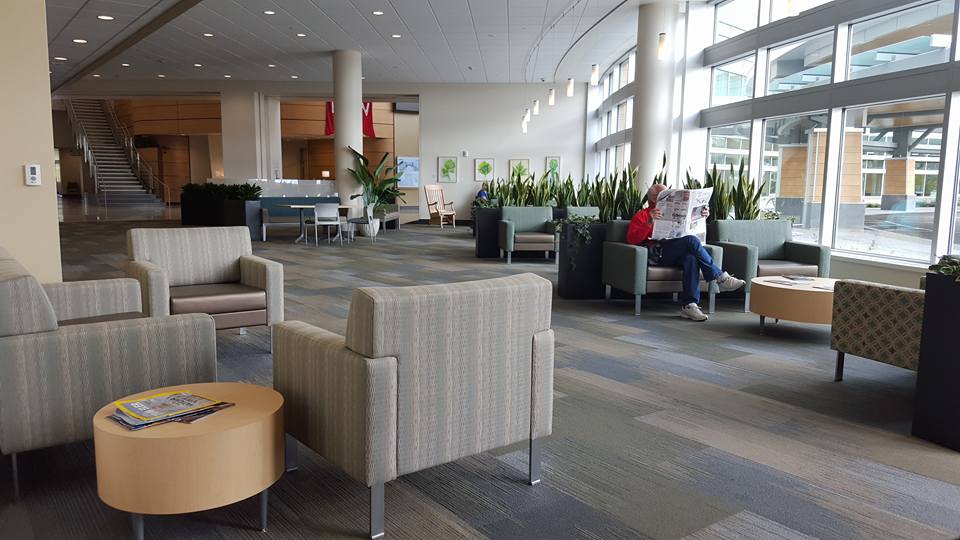 Specifying Integra products at UW-Health TAC added points to the facility's LEED scoring. In 2017, UW-Health TAC became the first healthcare facility in Wisconsin to achieve LEED Gold Certification by the USGBC—one of only 10 in the U.S. and 17 worldwide. In addition, many of Integra products now meet the requirements of the Healthier Hospitals Initiative of the Safer Chemicals Challenge.
Hutchins trusted Integra for the initial installation of over 75 Après Lounge chairs, settees, and sofas in 2015. That trust continued when during a project walkthrough in 2016, Hutchins noted to Putnam the desire for a curved club chair with specific design features, including an important clean-out. Previously, Hutchins had requested the clean-out design be added to a chair from another manufacturer; however, that company was unwilling to accommodate their needs.
With important design criteria from Hutchins, the Integra Design Team created the exact product the facility needed which is called Summit Lounge. Putnam and the team have since added many options, legs and a larger size to accommodate even more needs. The functional clean-out around the seat is a pivotal sanitary feature for healthcare settings. The back curvature, arm angle, and swivel motion create a comfortable landing place for both long-term and short-term seating while the self-return swivel base keeps room aesthetics in tact after use. "The Summit is a timeless design," said Hutchins.
"We understand the importance of being flexible and nimble to meet our customer's needs. We appreciate our customers' input, and through listening and collaboration, we're able to create truly custom solutions for them. Our work with Ardis is a perfect example of that, and her input is very appreciated," said Putnam.
Now, Summit Chairs are the specification standard for curved club seating across the health system. Many areas in the 298,000 square-foot American Family Children's Hospital rely on the product for an appealing seating option for visitors and staff.