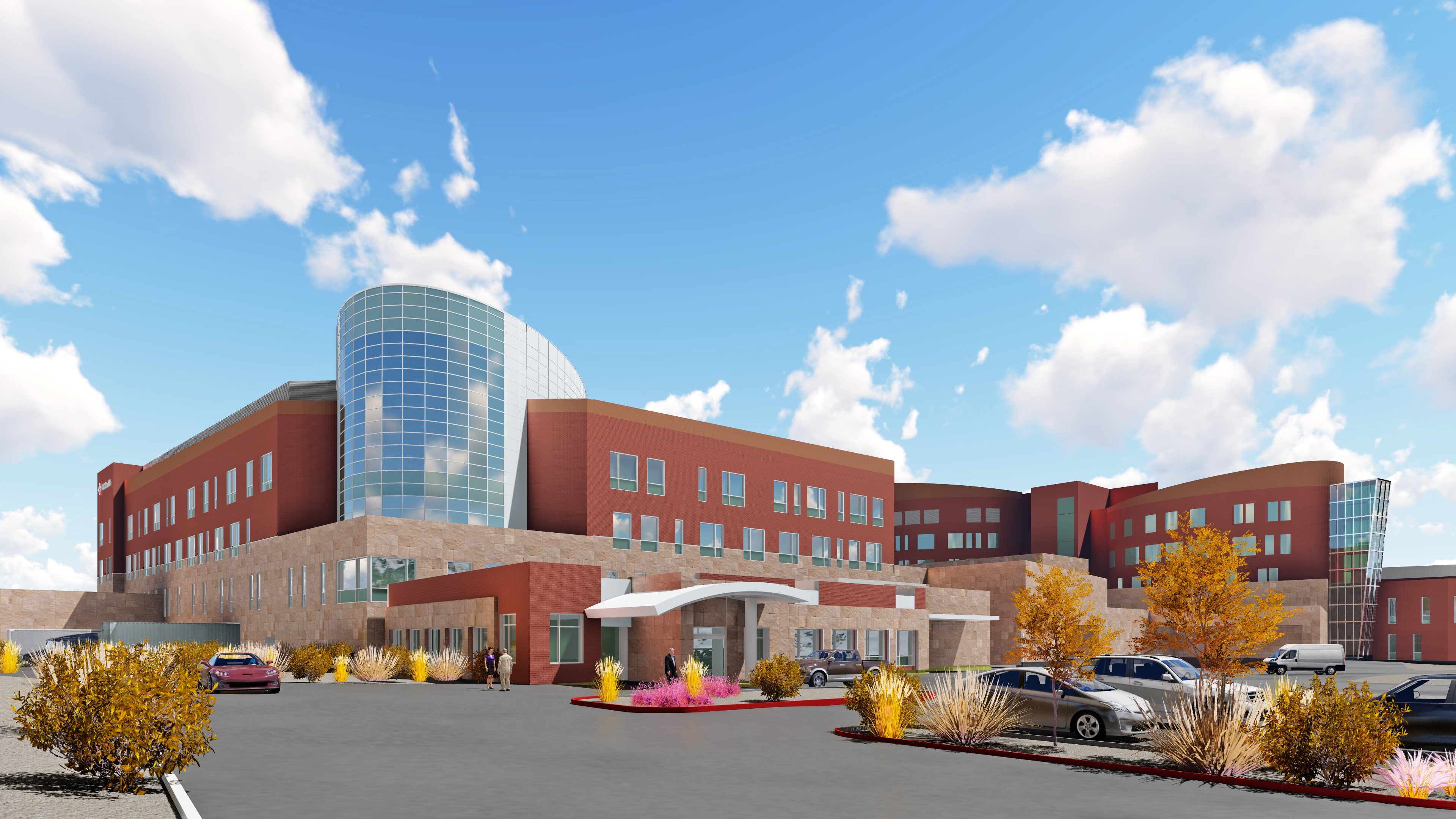 Construction has begun on the $85 million project to expand Memorial Hospital North in northern Colorado Springs. The project, by WHR Architects, healthcare practice EYP Inc, and UCHealth, will add 130,000 square feet of space to the north campus. The four-story building will provide connections to the existing hospital and to the new Children's Hospital Colorado being built just 60 feet away. Both projects are scheduled to open in 2018.
The construction helps Memorial Hospital North, which opened as a small community hospital in 2007, to continue growing into a full-service medical campus, offering acute care and clinical trials to patients in northern El Paso County.
"Memorial Hospital has been a leader in health care in the Pikes Peak region for more than 100 years, and this expansion ensures we will be able to continue to address current and future health needs of the community," Memorial CEO George Hayes said. "As the population is growing, so too is the demand for expert care in northern El Paso County and southern Douglas County. We are pleased to be able to offer residents access to advanced care, close to home."
"The design of the addition draws on the distinctive architecture of the existing hospital in material, fenestration and color to reinforce a sense of place, a connection to the campus and the UCHealth brand," said Tushar Gupta, AIA, WHR's lead designer. "A strong stone plinth gives definition to the new building while the brick of the expansion wings references the context and an abundance of glass offers views to the mountains."
"In recent months, the campus has opened a new heart catheterization lab, a new Radiation Oncology Building and a chemotherapy infusion center—all part of our work with the hospital to expand the facilities to support their programs and services," said Gus Blanco, AIA, WHR's project manager.
The hospital also was designated as a Level III trauma center. In the past two years, inpatient admissions have increased 43 percent at Memorial Hospital North and the number of outpatient visits has nearly quadrupled as the hospital added medical services on the campus.
Dr. Jose Melendez, Memorial Hospital's chief medical officer said the expansion allows Memorial to begin to offer some of the new protocols already available to cancer patients at University of Colorado Hospital to patients in Colorado Springs.
"The new space will be especially pleasing for new mothers," Melendez said. "This will give us brand-new, private rooms with great views of the Front Range. We'll offer antepartum care for mothers and have maternal-fetal medicine specialists practicing on that campus. We'll partner with Children's and have a new neonatal intensive care unit to take care of babies if they need that level of care."