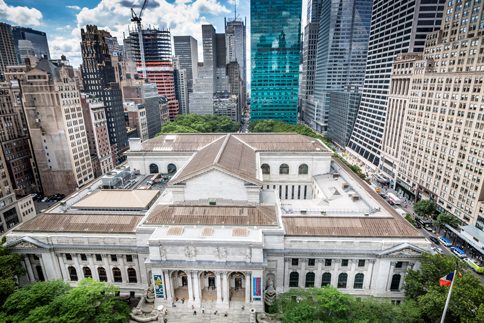 The New York Public Library will begin its Midtown renovation, and as a first step will begin designing the renovation of its central circulating branch, the Mid-Manhattan Library. Following a year of discussion and planning led by librarians and informed by expert and public feedback, the Library has selected Dutch architecture firm Mecanoo to lead the Midtown renovation. Led by founding partner and creative director Francine Houben, Mecanoo has designed award-winning libraries and public buildings around the world, and is renowned for its humanistic, accessible designs. The architect of record will be the New York City firm of Beyer Blinder Belle, whose award-winning renovations of historic buildings include Grand Central Terminal, Ellis Island, and New York City Hall.
The Midtown plan is a $300 million project to completely renovate and update the Mid-Manhattan Library, and to create increased public space, including for researchers and for exhibitions, at the iconic Stephen A. Schwarzman Building on 42nd Street/Fifth Avenue. The plan will create a modern library experience in the heart of Midtown Manhattan for NYPL's research, circulating, and business library functions.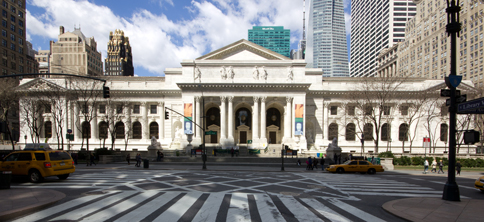 The Mid-Manhattan Library – which received approximately 1.7 million visits last year – requires a complete interior renovation. The building will house a modern circulating library, a business library, a large education space, and spaces for public programs and classes. Construction on the building is expected to start in late 2017 and be complete in 2019. After the Mid-Manhattan renovation has begun, work will begin on expanding public space at the Stephen A. Schwarzman Building by approximately 42 percent. Currently vacant or underutilized staff spaces will be transformed into expanded and improved facilities for researchers and writers, public programming space to introduce teens and young adults to the research building and its treasures, and increased exhibition spaces. The project is being funded with city, state, and private money.