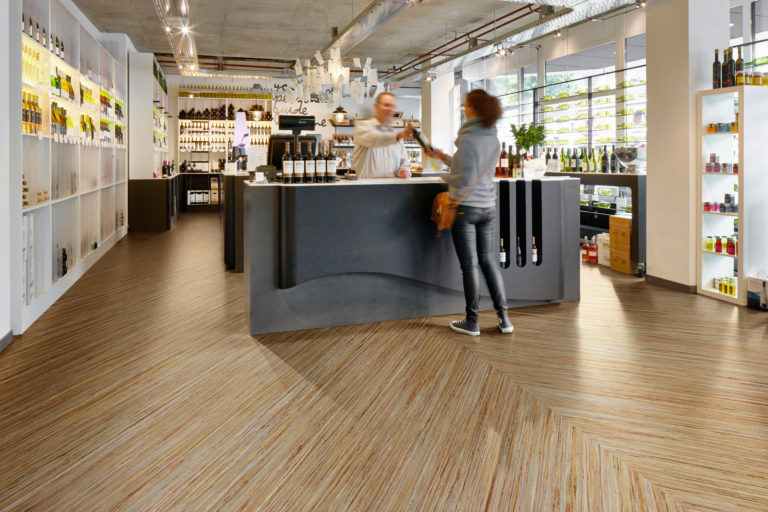 Forbo's renewed Marmoleum Striato collection presents exciting linear floor designs in a complete range of warm neutrals and outspoken bright colors. The natural embossings of eight beautiful Textura designs add tactility and movement to Striato, creating vibrant floors that play with light and direction to subtly changes appearances.
This award-winning collection is made from natural, renewable ingredients and features inherent antimicrobial and antistatic properties that inhibit the growth of superbugs, including MRSA, CRE, and C. difficile, without the use of chemical additives. Marmoleum is naturally free from PVC, phthalates, pesticides, and other harmful additives. It's sustainable, water-based Topshield 2 finish provides occupancy-ready installation and exceptional performance against soiling, staining, scratching, scuffing and squeaking.
Create beautiful healthcare environments with Forbo Marmoleum Striato.