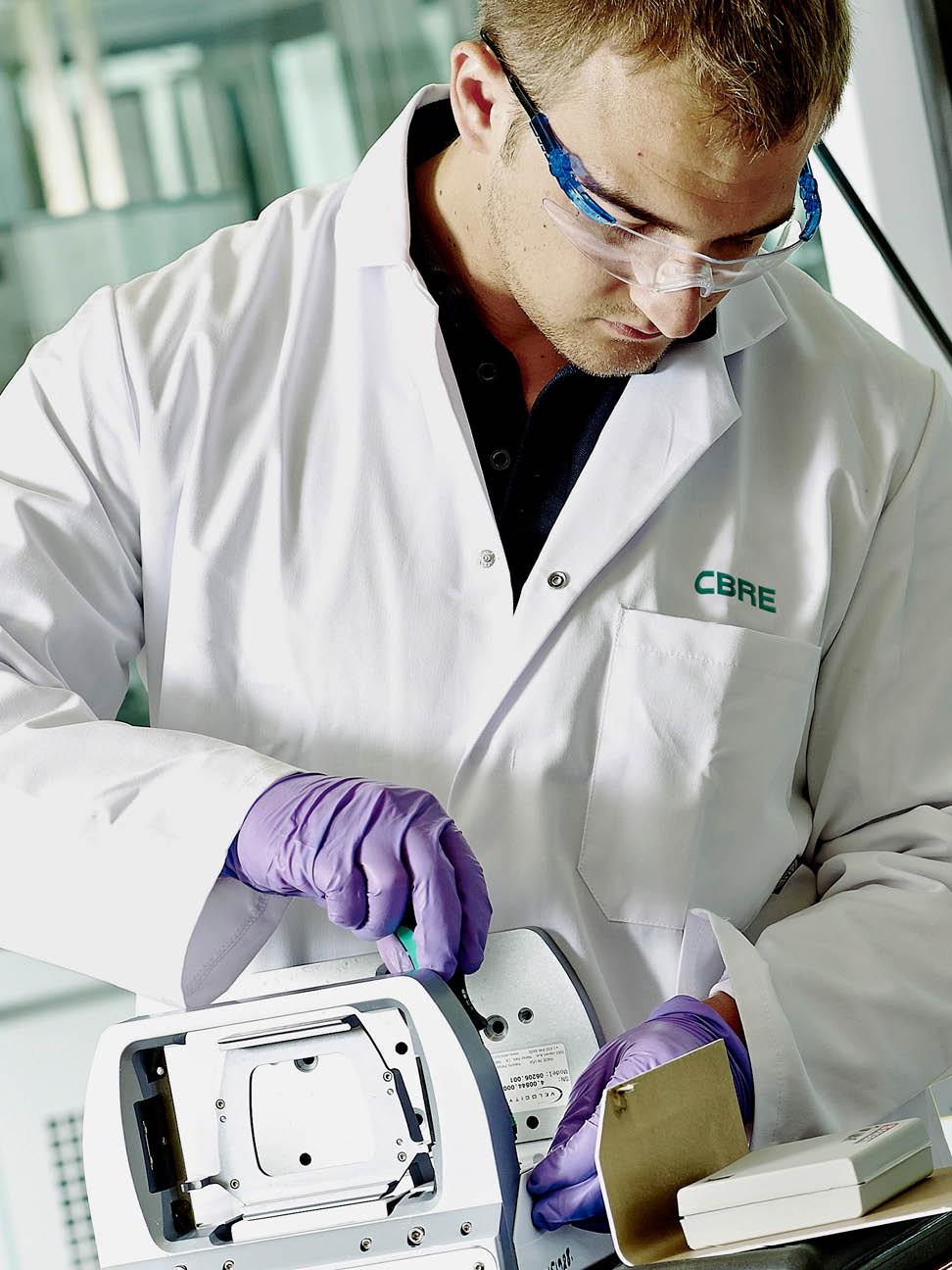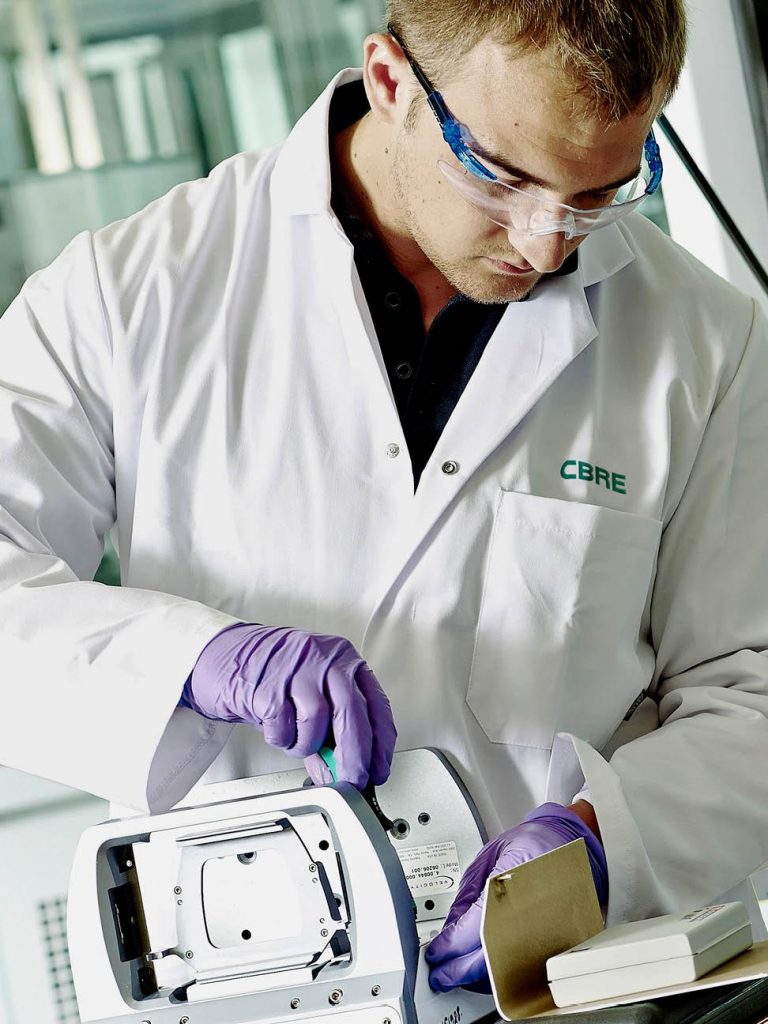 Lab space across the 12 largest U.S. life sciences hubs made additional gains in the second quarter (Q2), including an increase in lease rates and a decrease in vacancy despite more construction activity and challenges in the broader economy, according to a new report from global commercial real estate services and investment firm CBRE.
The average vacancy rate for U.S. life sciences space registered 5.2 percent in the second quarter, down from 5.3 percent a year earlier. Average asking rent in those 12 markets increased by 5.8 percent in Q2 from the first to $54.77 per sq. ft.
Meanwhile, developers have ramped up construction in anticipation of more demand, boosting in-process construction to 31.3 million sq. ft. in the Q2, a gain of 2 million sq. ft. from the first quarter total.
Those gains came as other indicators in the life sciences sector lost momentum. Venture capital funding has slowed this year, and initial public offerings by life sciences companies have fallen off dramatically amid a broader economic downturn.
Few, if any, sectors are completely immune to economic cycles. Even so, the life sciences sector is buttressed by more fundamental, long-term shifts than most industries, such as advances in science and technology, expanding uses for biotechnology, and the long-term trend toward more individualized treatment. Indicators and market forces will shift on a quarterly or annual basis, but the underlying science continues to develop and expand.

Matt Gardner, CBRE's Americas Life Sciences leader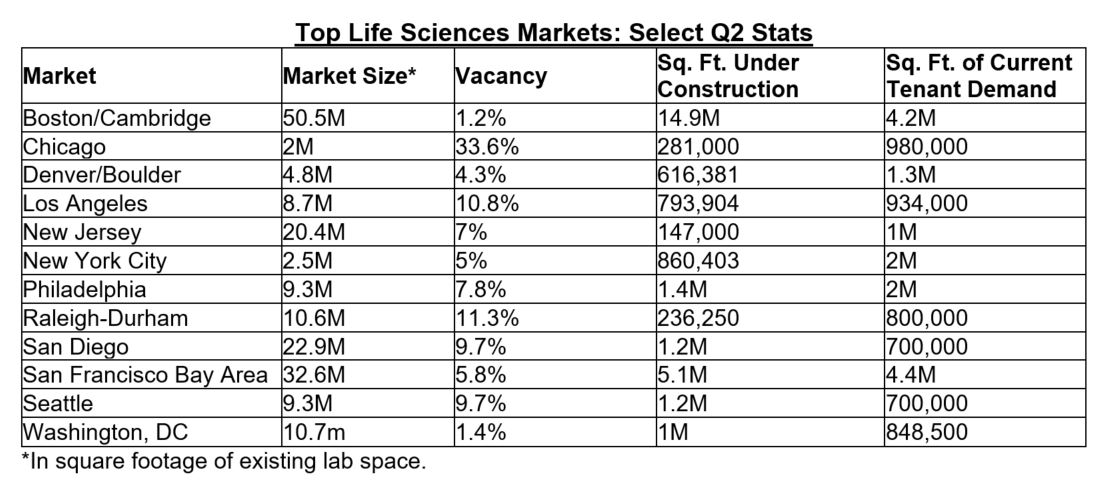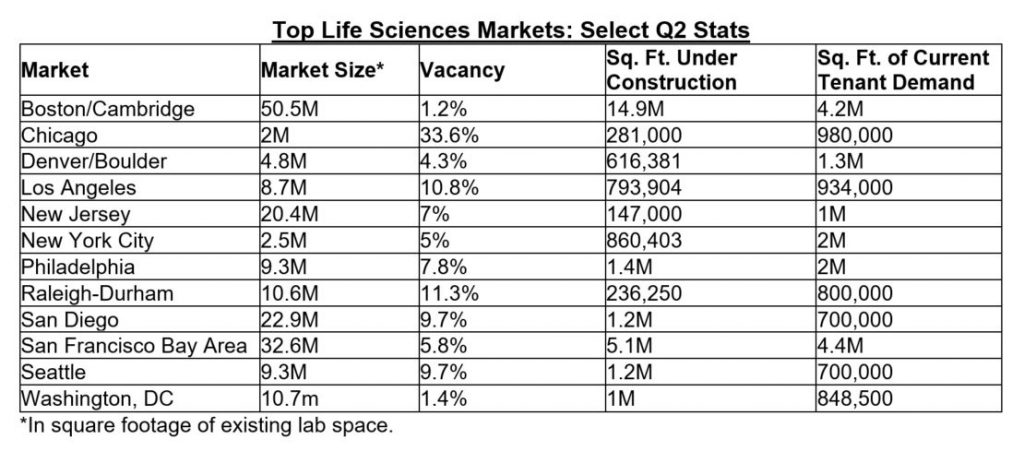 To read the full report, Big Pharma Strengthens U.S. Life Sciences Real Estate Fundamentals in Q2, visit the CBRE website.