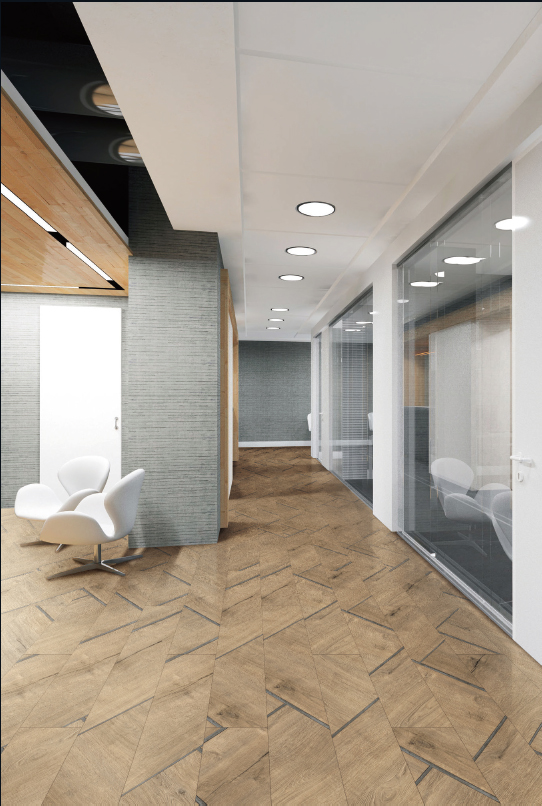 LG Hausys Floors is introducing a new luxury vinyl tile collection with stunningly realistic visuals and textures that create a dramatic artistic statement for healthcare, hospitality, education and other commercial environments. The Artistry Collection, featuring six plank and six tile visuals, is a revolutionary addition to LG Floors' PRESTG line of premium SPC flooring products.
Products within the PRESTG line come with LG Hausys's world-class technology and design innovations. Its Continuous-Embossed-in-Register (C-EIR) technology perfectly reproduces the beauty, texture and look of high-quality woods and stone. PRESTG brings industry-leading design reproduction, high-resolution printing and the ability to create a pattern size twice that of conventional flooring. PRESTG SPC products are exceptionally durable, easy to install and 100 percent waterproof. They also contain industry-leading sound absorption properties and performance properties to prevent scratches and stains.
The Artistry Collection elevates the PRESTG line through a new, proprietary Multi-gloss Embossed-in-Register (M-EIR) technology. An innovation new to resilient flooring, M-EIR utilizes an engraving process that generates varying gloss effects. The result is a reinterpretation of natural wood and stone looks and textures unseen in LVT products today. With gloss effects ranging from matte to high luster, the Artistry Collection enables floors to achieve a truly artistic aesthetic.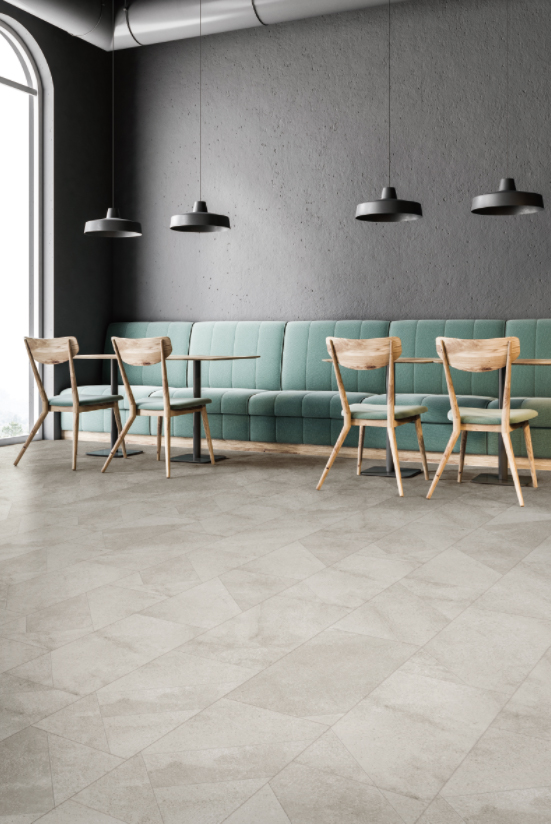 All products in the collection come with a 20 mil wear layer and are available in either a click or glue-down option. The six plank visuals come in a 9" x 60" size. The six tile visuals are available in a 12" x 24" size with click option, or a 24" x 24" size for the glue-down option.
Both the click and the glue-down option come with LG Hausys's Transfer Guard technology, which prevents the visual transferring of scrape marks and floor curling that can occur after installation. They also come standard with LG's Stone Shield high-strength surface coating for exceptional anti-scratch performance.
LG's 5G Click method ensures PRESTG products can be fitted directly over existing flooring, shortening installation time. It also improves stability and offers significant noise reduction capabilities through a 1.5mm thick noise reduction foam. Adhering to LG Hausys's vision for creating human-friendly and eco-conscious living spaces, each product is 100 percent FloorScore® and DIBt certified for low VOCs. They are also phthalate and heavy-metal free. LG offers two additional collections in sheet. Click for more information.