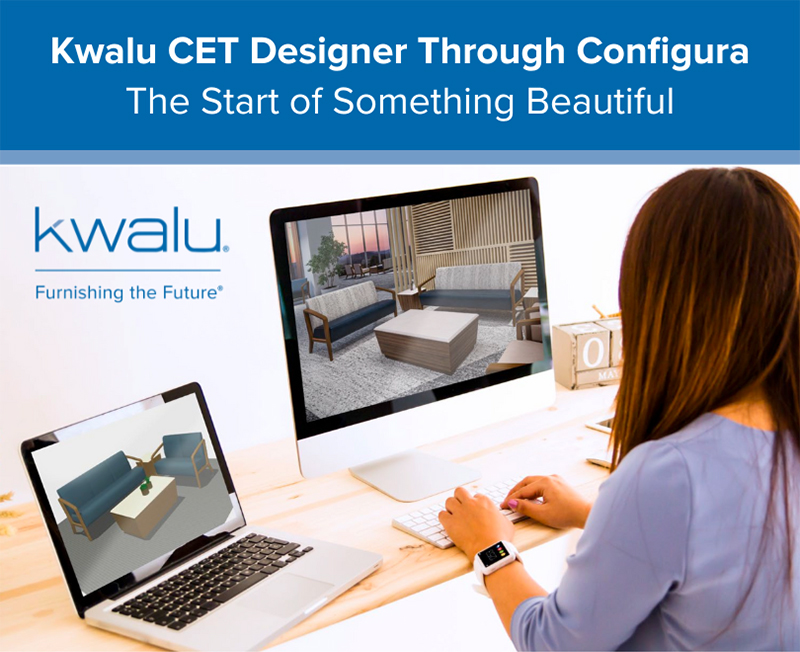 The space planning, instant rendering, and up-to-date pricing software platform – CET Designer through Configura – is now licensed by Kwalu and available for download through Configura where facilities planners and designers can view the brand's catalog of products at no cost.
A high-quality and high-design provider of healthcare, senior living and education furniture solutions, Kwalu's reputation for performance, durability and multiple award-winning surfaces leads to specification for patient and resident-care settings and waiting rooms for family and guests.
With CET Designer, facilities managers and designers can place Kwalu products, add and changes fabrics and create many looks effortlessly. If you are already a member of the Configura community of FMs and designers and furniture dealers, Kwalu products are now in the mix. Go to the Configura Marketplace.