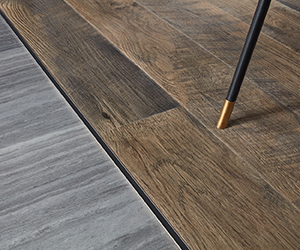 Küberit has been described many ways. The company has added award-winning to the list. Küberit Expansion Profiles just won the Best of NeoCon Silver Award for product excellence, confirming what flooring pros have been saying about these profile's performance and aesthetics.
Küberit designs and manufactures floor and wall profiles with multiple finishes, functions, shapes, and installation methods, raising the aesthetic of every space with functional solutions. Organized within just seven categories, Küberit profiles are easily specified, addressing needs for every project, design, and surface.
Küberit believes every profile tells a story and the company's innovation fuels the storytelling. Flooring designs are enhanced. Structural and material challenges solved. Edges and stairs protected. Küberit innovation is in the details, balancing beauty and purpose, elegance and functionality.