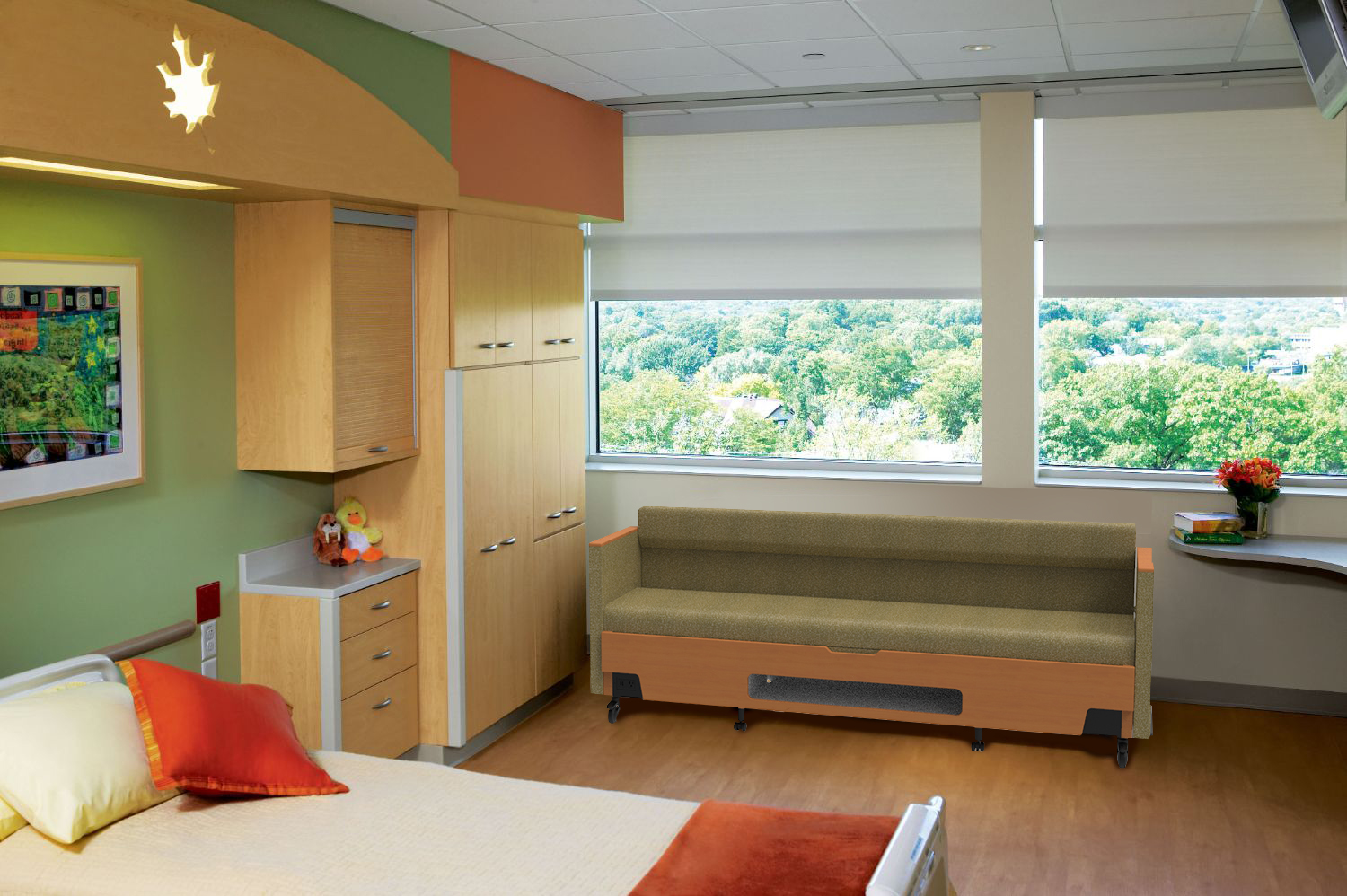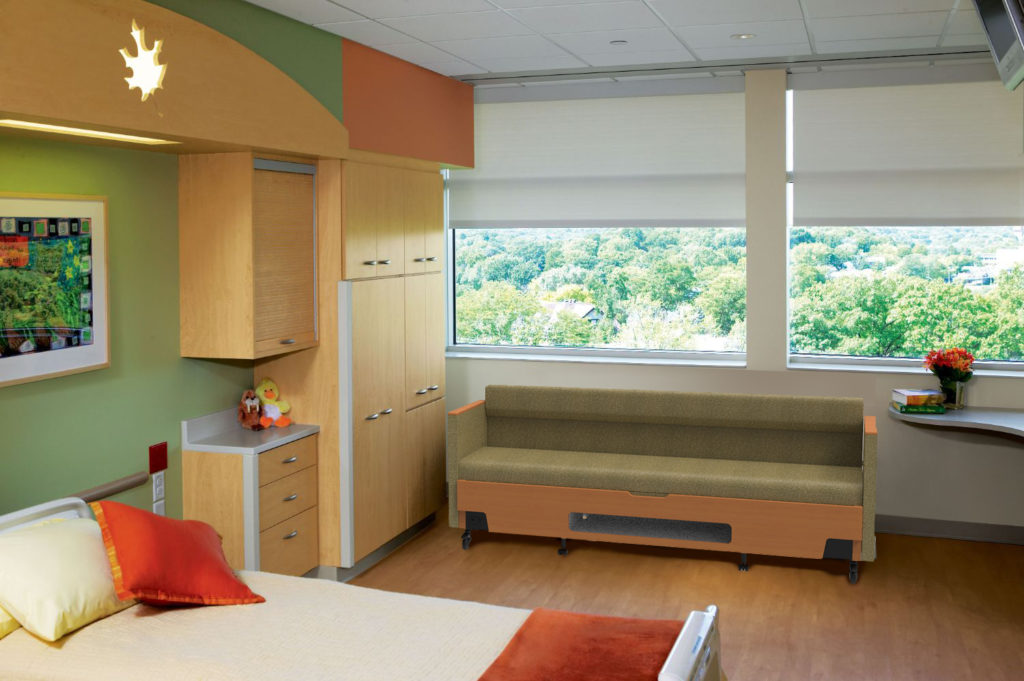 The Hiatus Sleeper Bench is an intuitively designed sleep-over solution, created to enhance the experience of a patient's visitors while visiting their loved one. With easily understandable visual cues for use, the Hiatus Sleeper Bench from KI provides instinctive operation for guests to easily transform the bench from sit-to-sleep.  The seating surface accommodates multiple family members and can be converted into a sleeping surface, where the mattress is the size of a standard twin-size bed.
The space-saving size of the Hiatus Sleeper Bench accommodates visitors' needs while being considerate of changing healthcare environment needs and space utilization. This compact and highly-mobile design provides a sleeping solution that fits in very limited space. Featuring large, easy-access locking casters, the Hiatus Sleeper Bench can be moved with ease when relocating to different spaces, or for daily housekeeping needs.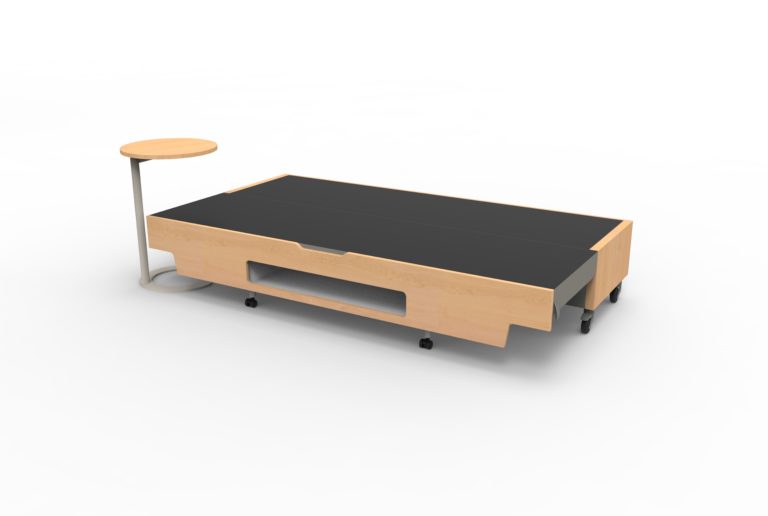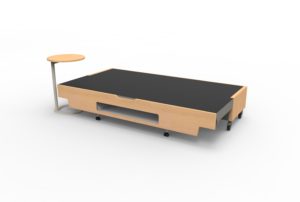 The KI Hiatus Sleeper Bench features key design elements for the healthcare environment, focusing on cleanability and superior infection-control surface materials. Consideration for nursing and facilities staff efficiency is at the forefront of the design, with clean-out spaces in the optional storage space, over 4.5" of clearance under the bench for mopping, and field replaceable elements.
The design consists of a singular bench frame with optional features including:
Upholstered arms, with choice of arm cap material of wood, solid surface, or a high-performance membrane.
Available with no backrest, a chaise backrest or a full backrest.
External storage compartment to house visitors' belongings, while front access provides visibility that prevents users from leaving personal property behind.
Integrated AC and USB charging receptacles.
Specifications:
Compact — saves space in confined areas.
Durable — 500 lb. weight rating and designed for easy cleanability.
Mobile — lightweight construction allows easy movement.
Recommended applications:
Patient's room
Waiting room
Break room