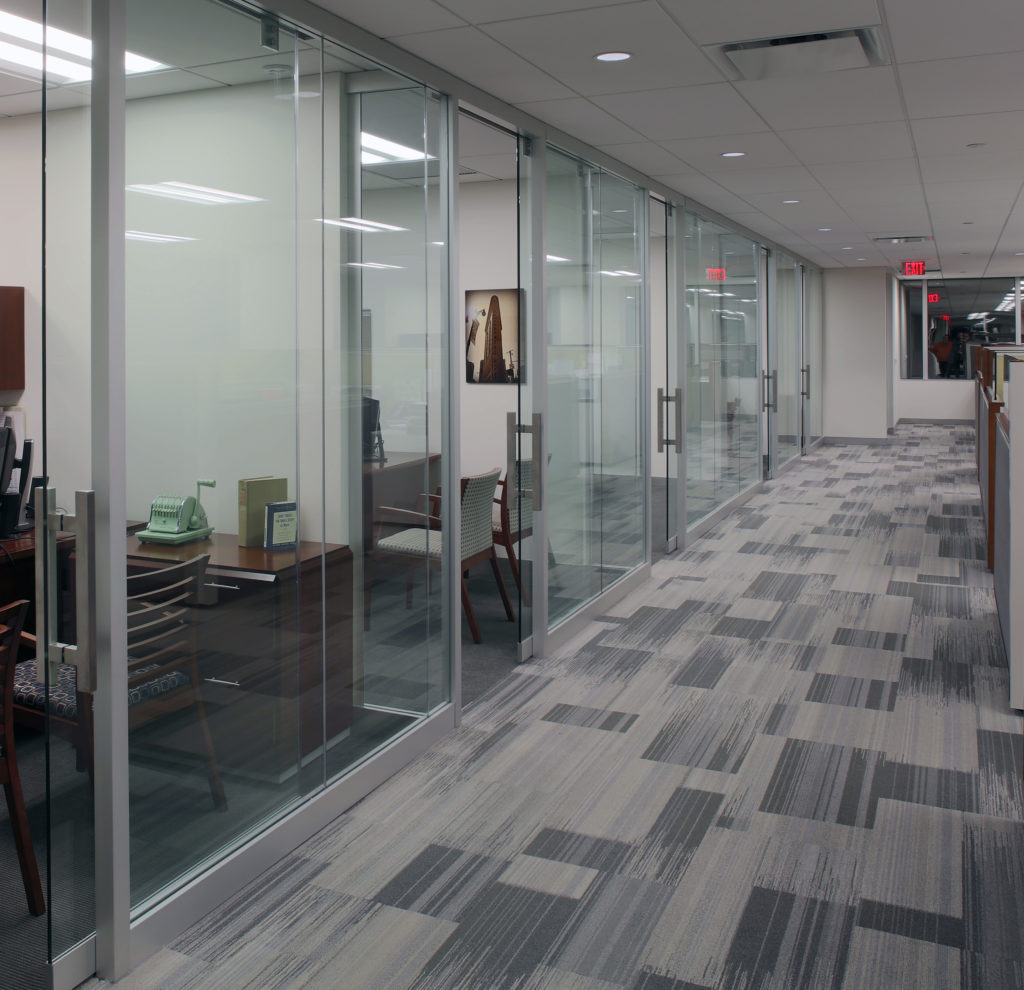 Lightline Architectural Wall, from KI, can create faceted curves and angles with standard unitized non-progressive architectural wall. Freeform Lightline allows for angles ranging from 90-180 degrees using standard panels and a clear rigid dry-seal connection while maintaining vertical panel height adjustability.
Lightline wall offers a seamless glass architectural wall solution with passive, light construction to support natural daylighting. Lightline integrates both freestanding furniture and permanent construction.
Lightline is the first unitized or pre-assembled seamless butt-glazed architectural wall on the market. Lightline architectural wall uses ½" thick glass, which is recommended by GANA for ceiling heights from 96" to 120".  ½" glass boasts STC performance from 36-39STC. Vertical adjustment built into the unitized construction responds to floor and ceiling variations without the need for soffits or pre-installation floor leveling. It is easily reconfigured saving time, material costs, and labor.
Lightline is Level Certified and offers unlimited product reuse versus a stick-built glazing product. It is comprised of highly recyclable materials and offers unlimited glass options. For more information, visit KI.