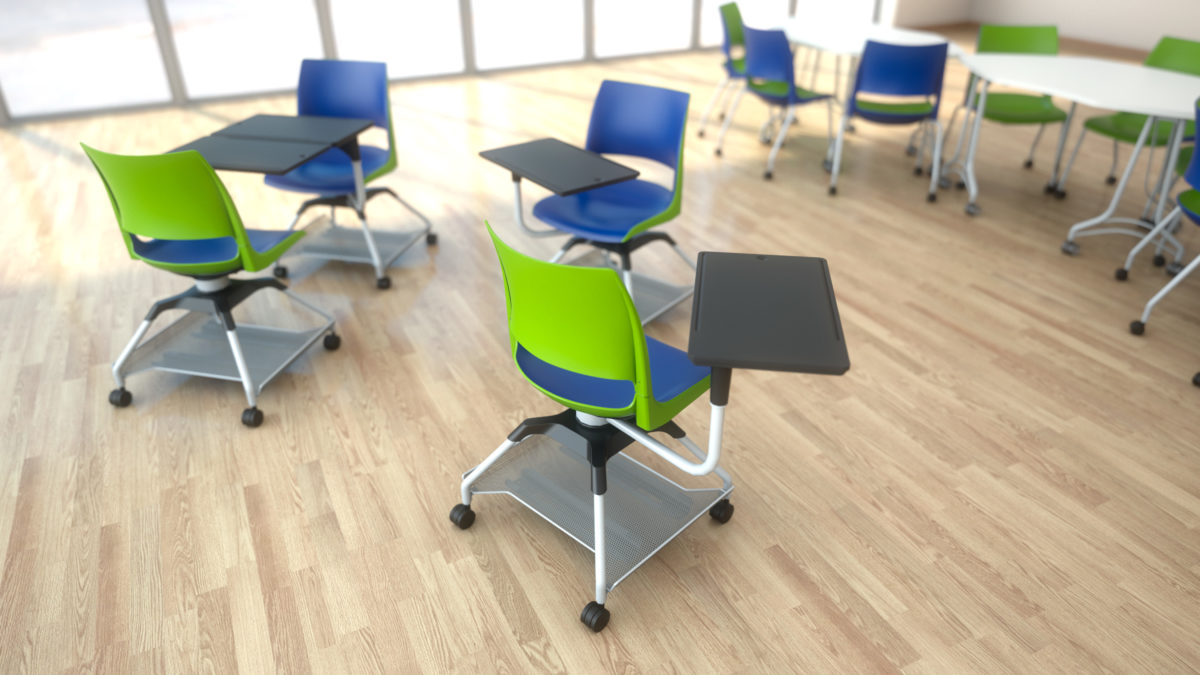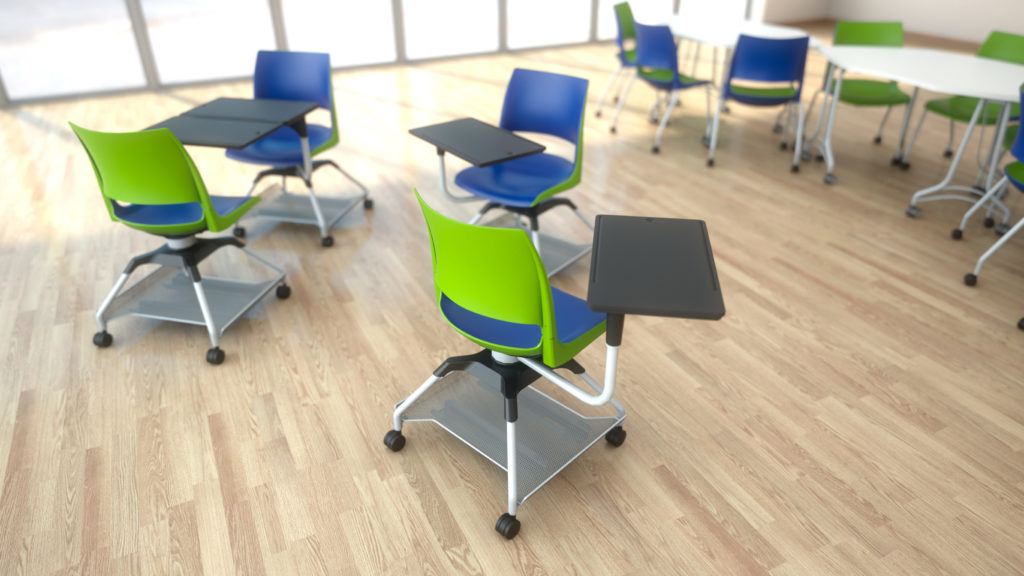 The Dōni Seating Collection, from KI, is the latest collaboration between KI and longtime design partner Giancarlo Piretti. Ergonomically designed, Dōni has the appearance of a single-piece shell, with a simple hip-articulation mechanism, back flex, and body-conforming curves. Dōni has custom matched, two-tone options, as well as a wide selection of base styles.
Dōni combines hip-articulating comfort with standard two-tone color options. Dōni is available in 13 solid and 9 two-tone colors as standard, but offers custom color matching and personalized color combinations.
Dōni's simple mechanism provides 17-degrees of backrest articulation and movement. The shell is created using a two-shot injection molding process. KI is the only manufacturer in the United States to offer this two-shot process.
Dōni is tested and warranted to a 300-pound weight limit and exceeds ANSI/BIFMA testing standards. Dōni's flex mechanism is designed to withstand the rigors of hard use and KI provides a 15-year warranty.