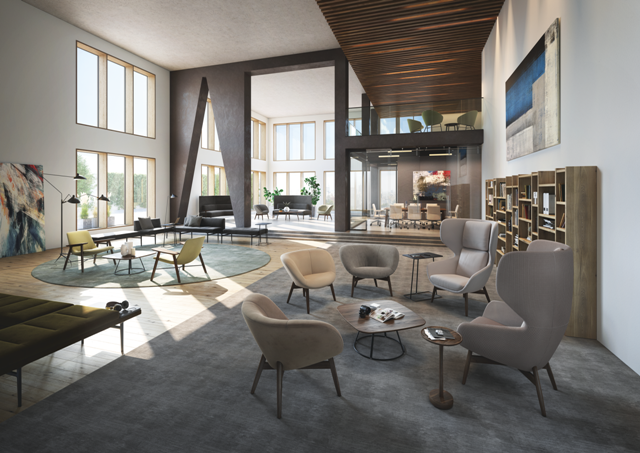 untucked, the new soft contract collection from Keilhauer, was awarded Best of Competition and Gold in the Best of NeoCon 2018 Competition. The judges also gave it a Silver Award in the Furniture Collections for Collaboration category. untucked encapsulates the concept of individuality and cohesion that applies to casual workplaces.
Designed for Keilhauer by EOOS, untucked features ten different choices of seating and tables that boast unsurpassed comfort, a casual at-home style and a purity of purpose. From conferencing and team break-outs, to one-on-ones and solo work, each piece is carefully planned and built to perfectly support any of the work and break functions we take away from our desks.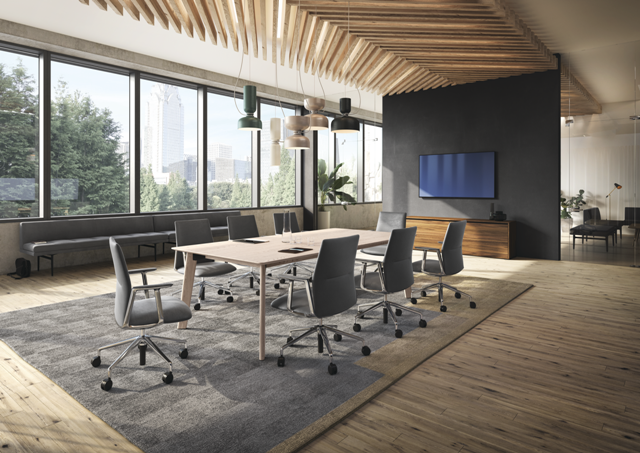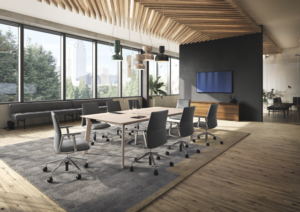 untucked is designed according to the belief that people work better in an environment flexible to their needs. The collection supports quiet work, ranging from the solitary to the one-on-one as well as team huddles and client presentations. It also creates lounge areas where employees or guests can wind down or energize. Each piece in the untucked collection fulfills one specific need to perfection. This focused approach influenced the collection's design language. Rather than designing multi-functional pieces, each chair is intended for a particular purpose and performs one job perfectly.
The collection includes a modular bench, Parlez, for large groups, and a privacy bench, 141, for one-on-ones. Three lounge chairs, Oro, Opt and Coy, are each designed for working, communicating and privacy respectively. Tables provide flexibility allowing designers to mix and match collection pieces to create communication hubs and lounge areas that balance the specific needs of the environment and user group. A side chair, Rove, and conference chair, Orign, were added to round out the collection to ensure it addressed all the "off desk" work environments require daily.