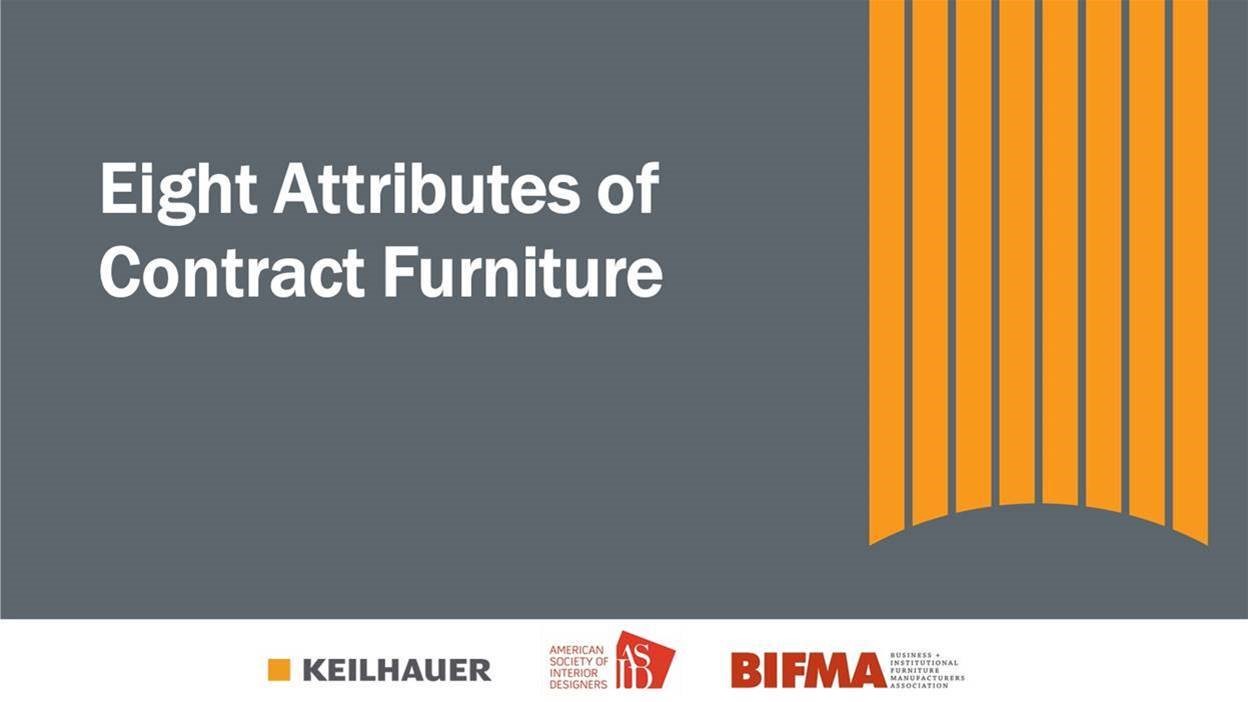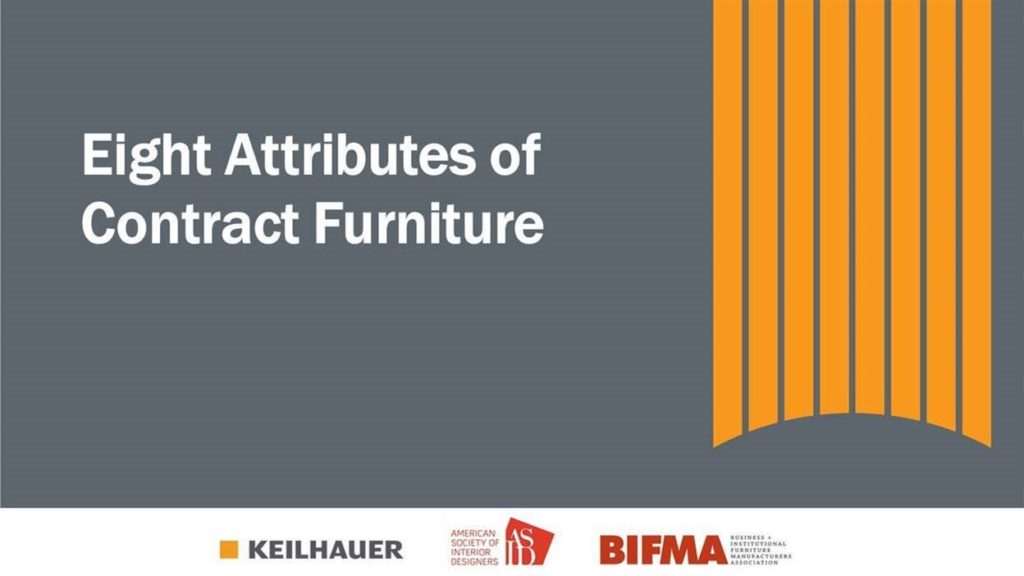 AKeilhauer, ASID and BIFMA have partnered to launch a new CEU course developed to help design professionals make the best commercial furniture decisions for their clients.
From authentic design practices and best-in-class construction techniques to wellness and sustainability, "Eight Attributes of Contract Furniture" is designed to explore the key considerations that drive furniture decisions in the commercial built environment. The course aims to better equip design professionals to make informed decisions when choosing the right pieces for a space and the people who occupy it.
The approved 60-minute course will earn participants 1.0 CEU credit, with the HSW-Sustainability designation through the IDCEC or 1.0 LU credit via the AIA.
"As our profession continues to change in an increasingly globalized world, designers must apply knowledge in order to thrive," states Randy Fiser, Hon. FASID, CEO, American Society of Interior Designers. "ASID is pleased to partner with Keilhauer and BIFMA on the 8 Attributes of Contract Furniture CEU. As the professional organization that represents the entire design community, we believe it is our responsibility to provide continuing education opportunities for current and future industry leaders. We know that design impacts lives, and knowledge and education are key to making a meaningful impact. This CEU will provide necessary education for design professionals, and we are proud to be a part of it."
To register, please contact your local Keilhauer sales representative by visiting: https://www.keilhauer.com/contact/representatives.html or go to www.IDCEC.org.