To provide some clarity on the issues facing American businesses, Kastle Systems has been studying keycard, fob and KastlePresence app access data from the 3,600 buildings and 41,000 businesses we secure across 47 states. Kastle is analyzing the anonymized data to identify trends in how Americans are returning to the office.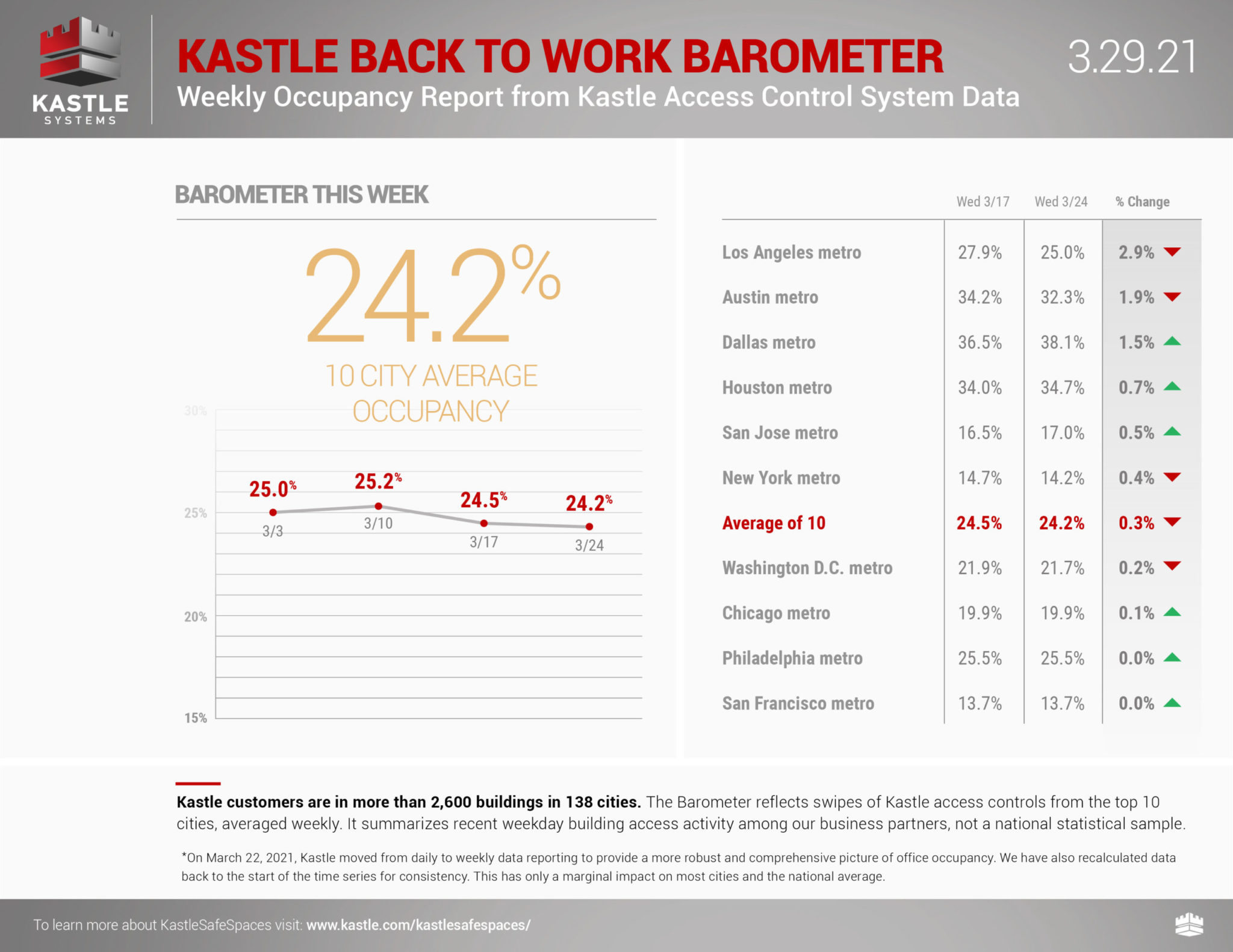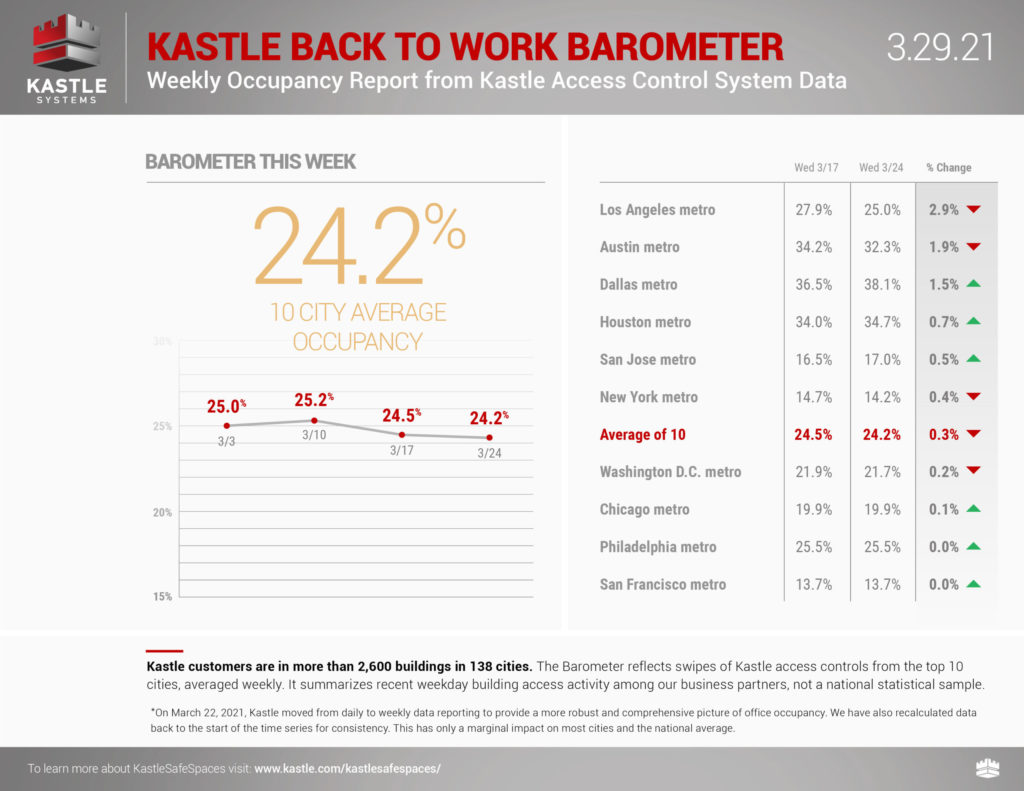 "Four of the 10 cities measured on the Barometer experienced declines in building occupancy last week, bringing the 10-city national average to 24.2%, down 0.3% from the week before. Dallas leads the Barometer as the most open city, with an occupancy rate of 38.1%, up 1.5% from the previous week.
"Meanwhile, Los Angeles experienced the largest drop of any city, falling 2.9% to 25%. Austin also experienced a large drop, falling 1.9% to 32.3%, but the Texas city still remains among the top three open cities on the Barometer.
"We're confident occupancy rates will continue to rise in the months to come, and we're ready to help the transition happen. For American workers to return safely back into office buildings, there must be a comprehensive system in place that integrates technology and new safety protocols both for the building and for tenant spaces. We're keeping a close eye on this data as part of our KastleSafeSpaces framework, which we designed to help office buildings safely reopen.
"Kastle's reach of buildings, businesses and cardholders secured generates millions of access events daily as users enter office complexes, and individual company workspaces. Charted percentages reflect unique authorized user entries in each market relative to a pre-COVID baseline, averaged weekly*."
*On March 22, 2021, Kastle moved from daily to weekly data reporting to provide a more robust and comprehensive picture of office occupancy. We have also recalculated data back to the start of the time series for consistency. This has only a marginal impact on most cities and the national average.