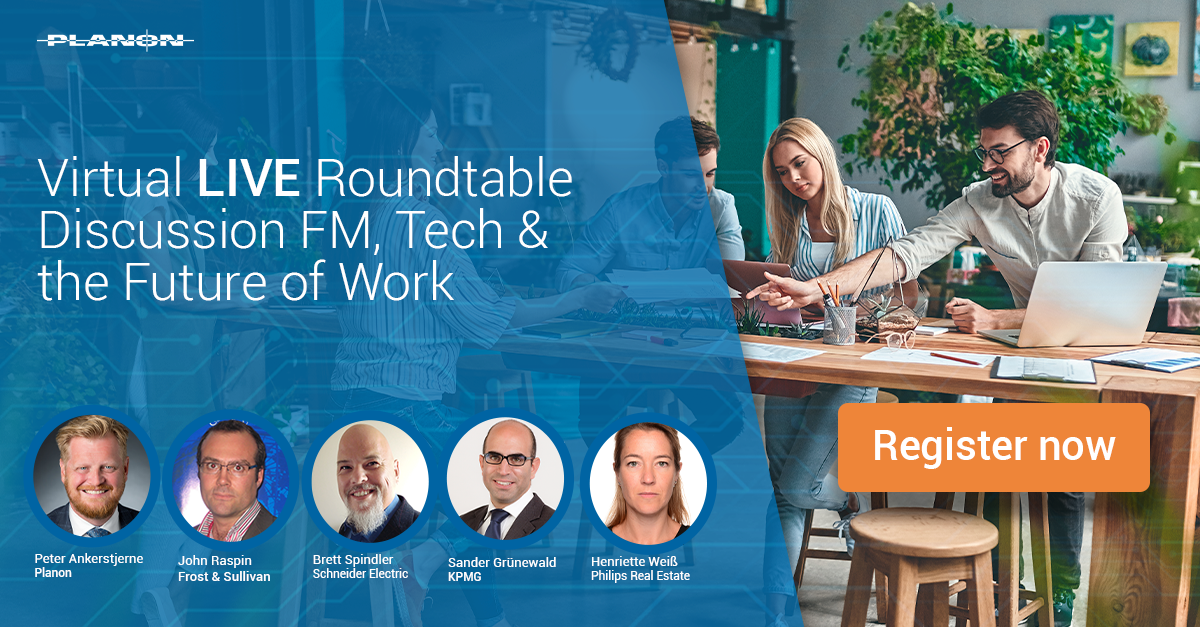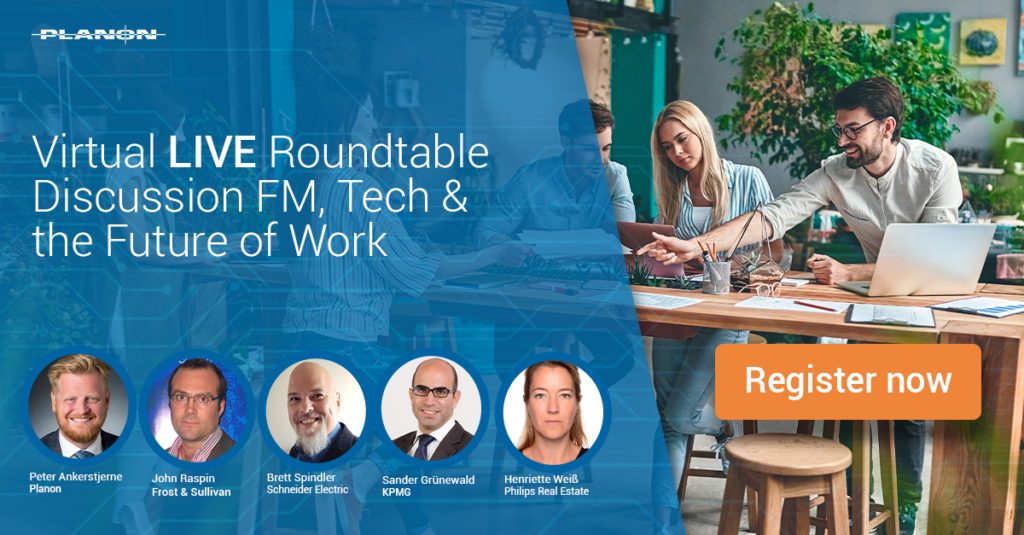 Are you evaluating return-to-work strategies? Looking to build confidence around the technologies and plans your teams choose to implement to deliver safe and healthy work environments post-pandemic?
You don't want to miss this LIVE virtual roundtable discussion, scheduled for 10 a.m. EDT on Tuesday, June 29, 2021. Click here to reserve your spot.
To discuss new approaches to the future of work and analyze some of the lasting effects Planon expects to see from the perspective of RE & FM, it has brought together a panel of experts from Frost & Sullivan, KPMG, Schneider Electric and Philips.
Together they will explore the following topics:
The role of technology for successful work experiences post-pandemic.
Top return-to-work strategies that organizations are using right now.
Examples of how organizations are balancing productivity, employee engagement, employee wellbeing, and cost savings post-COVID.
Top priorities organizations should consider when shifting to a hybrid workforce.
Examples of pitfalls & triumphs that these panelists have been involved in over the past year of change.
Meet the expert panel
Peter Ankerstjerne, Chief Strategy Officer at Planon and Chairman of the Global Board of Directors at IFMA.
John Raspin, Partner and Director of Energy & Environment at Frost & Sullivan.
Brett Spindler, Senior Director Building Enterprise Solutions at Schneider Electric.
Sander Grünewald, Global Head of Real Estate Advisory at KPMG.
Henriette Weiss, Global Head of Workplace Solutions at Philips Real Estate.