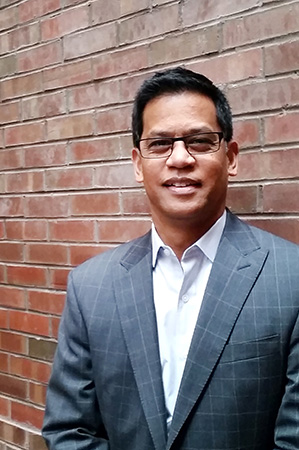 Jose Belardo has joined Legat Architects as associate architect based in the firm's Chicago studio.
Belardo comes to Legat from HDR, where he was lead project architect for the 210,000-square-foot Memorial Hospital in Shiloh, IL (just east of St. Louis). The $82 million facility is expected to accept its first patient in April, 2016. He also led a 100,000-square-foot surgery addition at Advocate Good Samaritan Hospital (Downers Grove, IL) and a 45,000-square-foot outpatient clinic at Advocate Medical Group Condell (Libertyville, IL).
Vuk Vujovic, director of Legat's Chicago studio, said, "Jose's extensive health care portfolio, 25 years of experience, and project management skills will benefit our clients and help mentor our next generation of leaders."
Belardo's portfolio includes several "mega projects." One is the $900 million California Health Care Facility, a 1.2 million-square-foot medical and mental health care facility for patient-inmates in California's state prison system. He was also on the project team for the $450 million, 950,000-square-foot Northwestern Memorial Hospital Prentice Women's Hospital in Chicago, working with Legat's Steve Blye while both were at a previous firm.
Belardo lived his early years in Puerto Rico, but spent the majority of his life in Chicago's northwest suburbs. For the past eight years, he has lived in Buffalo Grove.