The Design Solutions team provides industry-changing, full-service design consultancy that delivers innovative and effective spaces to propel growth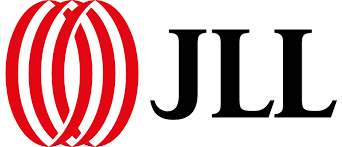 Global real estate and professional services firm JLL recently announced that it is combining the best of JLL and Big Red Rooster — world-class design, technology and sustainability solutions — by expanding globally and renaming its Big Red Rooster business "Design Solutions" — a full-service design consultancy backed by global experts in real estate and design. With this fusion, JLL's clients will benefit from a broader service offering for commercial construction and renovation projects and enhanced global connectivity with its designers across the world.
Design Solutions provides clients with an industry-changing, full-service design consultancy that delivers innovative and effective spaces that propel growth. This alignment is bolstered by JLL's global team of experts in project management, energy sustainability, tenant representation, agency leasing, and property and facilities management.
Led by Stephen Jay, managing director, Design Solutions, JLL, the business will continue to reimagine and transform how space can impact brands, culture and performance into solutions that shape the future of the client's business.
We are excited to close the gap in global design needs by providing clients a blended service team from brand communications and design to architectural implementation. From the marketplace to the workplace, we are creating transformative human experiences that deliver significant value and growth to our clients' businesses.

Stephen Jay
With this global alignment, retail and workplace clients will benefit from Design Solutions' extensive consumer and brand-led design experience and ability to deliver deliver superior client results.
Through technology-enabled solutions, Design Solutions' workplace experts create sustainable and inspiring spaces around the world for people to collaborate, innovate and drive change anywhere work is performed. With more than 800 design professionals worldwide, the team enables clients to enhance the performance of their portfolios and create a more sustainable built environment for their employees.
As the world continues to transform, a more human-centric, technology-driven, and sustainable approach to work and retailing is required. Design Solutions will enable clients to bring their workplace or customer experience visions to life — shaping a better world of work and shopping for colleagues and customers alike.

Todd Burns, president of Project and Development Services, JLL Americas
Recently, Design Solutions was ranked No. 43 for Interior Design's 2023 Top 100 Giants. Design Solutions is part of JLL's Project and Development Services team, which offers a global full-service experience that consults, designs, manages and builds the client's vision. The highly ranked project management team comprises 6,800 project managers across 80 countries.