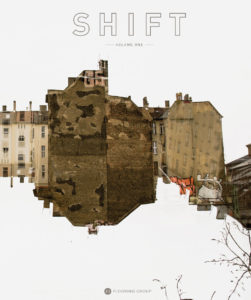 J+J Flooring Group, a manufacturer of commercial specified flooring, announces the debut of  "Shift" magazine, a publication designed to spark innovative and inspiring out-of-the-box design perspectives in commercial flooring applications using the J+J product portfolio.
Available for download on J+J Flooring's website, the first volume of "Shift" embraces the idea that every floor installation is a blank canvas from which to create a distinct design and broaden perspectives. Whether shifting highlights, variations in exposure or a transfer of focus, each edition of "Shift" will explore three conceptual approaches using a progressive combination of pattern, color and texture.
Each of the three concepts included in "Shift" – Highlight, Sync and Focus – offer designers creative ideas for approaching their next project.  Highlight explores the utilization of thoughtfully placed color accents to create a memorable design theme.  Sync techniques artfully show how function and flair can be achieved by pairing relevant flooring types within a singular space.  Focus reveals fresh perspectives on merging patterns with color to create intentional focus on space, function and direction.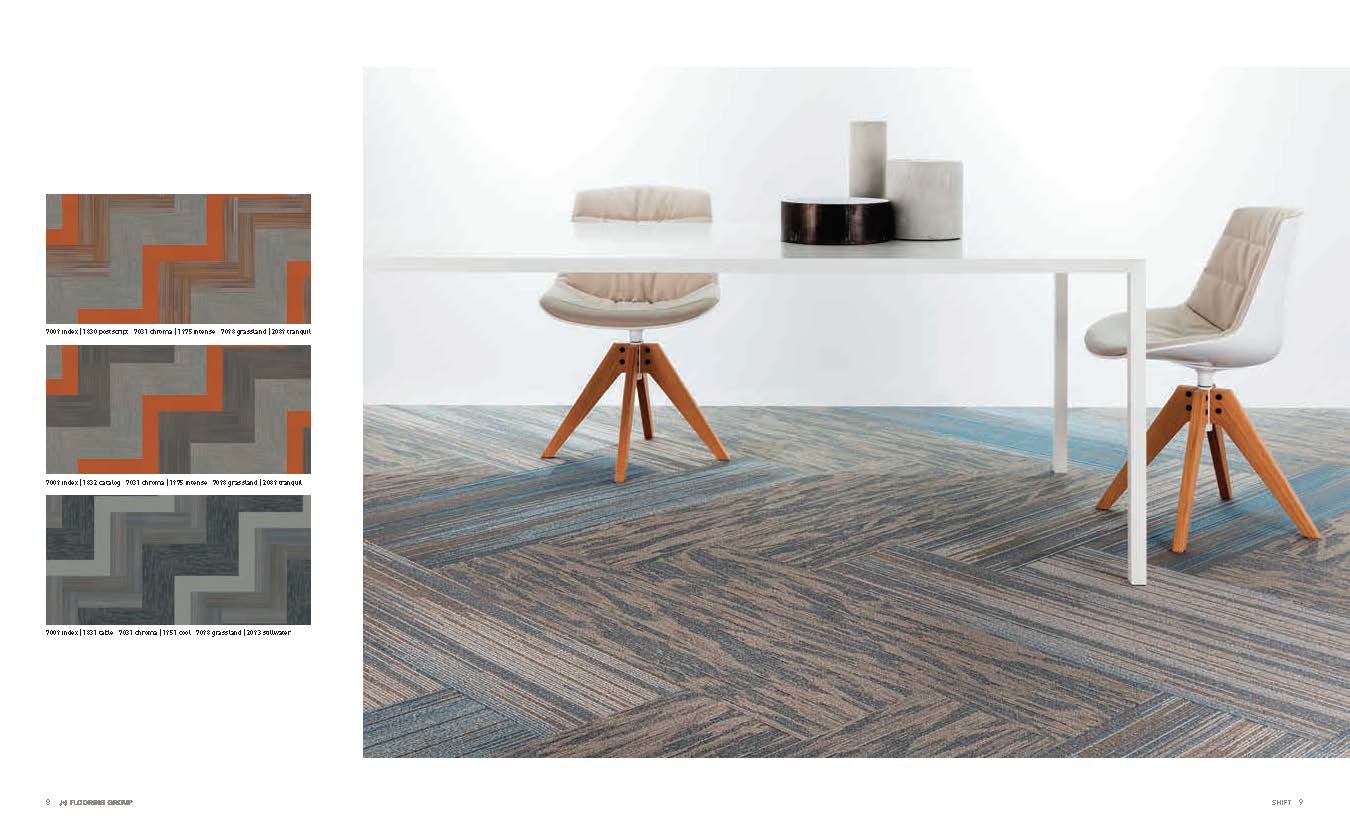 With its focus on design and inspiration, the publication features artistically intriguing images that capture imagination and possibility.  Gracefully integrating J+J product and installation configuration options alongside thought-provoking quotes from icons of the art and design world, "Shift" is at once both a practical resource and an inspirational guide.
J+J Flooring Group's combined portfolio of design-forward Invision modular and broadloom carpet and its Kinetex textile composite flooring provide a virtually endless array of style, color, pattern, texture and installation combinations. J+J Flooring is celebrating its 60th year in business.
"George Nelson was once quoted as saying, 'Good design, like good painting, cooking, architecture or whatever you like, is a manifestation of the capacity of the human spirit to transcend its limitations,' and at J+J we believe this to be true," said J+J Flooring Group Director of Product Design, Ginger Gilbert.