The heart of the AHR Expo is its massive show floor featuring 1,600+ exhibits from the world's top HVACR manufacturers. If you're looking to explore and discover the very latest HVACR products and technology, you'll find it all on display at the AHR Expo in Chicago, January 22-24, 2024. Led by experts, the AHR program features 100+ free sessions on today's best practices, industry trends, tips for improved ROI, and ways to boost your professional growth. The education sessions will be posted soon. In the meantime, attendees can reference the 2023 sessions.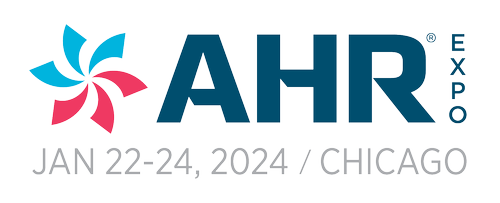 AHR attracts the top minds in the industry to keep building managers current on everything HVACR. In addition to the latest products and technology, with 1726 exhibitors., AHR will explore trending topics in all sectors of the industry including AI and controls, decarbonization, plumbing and hydronics, heat pumps, refrigerants, workforce development, business and professional growth, and much more.
The AHR Panel Series, posting soon, brings a wide variety of leaders together to discuss trending topics and the impact across industry segments.
Facility managers also can sit in on rapid-fire 20-minute presentations of new products and tech directly from manufacturers. Three theaters on the show floor will host 150+ presentations. The New Product Theaters schedule for the 2024 AHR Expo in Chicago will be posted soon. Among the 2023 presentations:
Facility planners can create their agenda digitally and bring it to the show!
AHR Expo registration is free through Jan. 20, 2024.