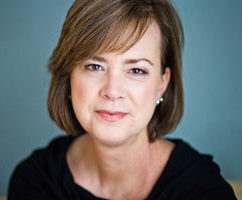 Waiting is a top patient complaint. Which is why healthcare providers have recently been paying more attention to waiting area design. But the pandemic has changed how people come together and could lead to the elimination of waiting areas in many medical offices and clinics, as well as change hospital waiting areas for good.
I recently had two different pandemic waiting experiences at medical offices. One had me text from the parking lot and wait in my car until the clinician was ready to see me.
The other had me sit in a waiting area with no specific direction for social distancing. By choice, I sat six feet away from other patients. Masks were required in both offices.
As I sat down in the upholstered chair in the second office, I wondered when the last time it was cleaned.
Did it contain any droplets or aerosols expelled by a person with Covid-19? And while contracting Covid-19 through surface contact is probably unlikely, more frequent cleaning and disinfecting upholstery and flooring in any type of healthcare facility is probably a good idea.
Some Healthcare Waiting Areas Are Necessary
Will those operating small medical offices or clinics do that? I'm not sure. Or will they just get rid of the waiting area and have people wait in their car?
I like my car, so I wouldn't mind this. But there are many departments in hospitals where not having a waiting area would be a problem, like the emergency department. Or labor and delivery. Surgery. The ICU. Sure, women can deliver babies without their significant other nearby. And the doctor could call or text family and friends when their loved one is out of surgery.
But what kind of experience is that?
And often, it's a waiting game for those at the end of their lives. My friend who is an ICU nurse at Evanston Hospital said the worst thing during this pandemic has been to see people dying alone without friends and family members present.
6 Social Distancing Design Strategies
So no, healthcare providers can't get rid of waiting areas in every hospital, clinic, or medical/dental office. But they can design waiting areas for social distancing, clean and disinfect them often, and provide good hand washing and/or hand sanitation options. Here are 6 social distancing design strategies for waiting areas:
1 Reduce the amount of seating
2 Group furniture differently
3 Separate furniture arrangements with screens
4 Use colors and shapes in floors to cue six-foot separation
5 Create modular entry vestibules as screening areas in clinics and EDs
6 Build separate entrances in clinics and EDs for patients with fevers

And here's another idea — how about outdoor waiting areas? The virus is much less likely to spread outdoors. Restaurants are providing safer options for patrons with outdoor seating options. Why not healthcare?
Restaurants are providing safer options for patrons with outdoor seating options. Why not healthcare?
This column originally ran on Sara Marberry's blog on July 10. Marberry is a healthcare design expert who has written/edited five books and is a regular contributor to Healthcare Design magazine. Marberry also is a former Executive Vice President of the nonprofit Center for Health Design.