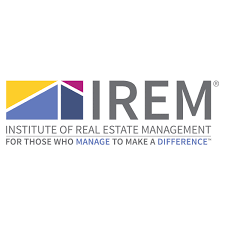 IREM continues to provide updates and create resources helpful for members and property managers across the globe. These resources can be used by real estate managers now, in their jobs, to help address some of the unprecedented things happening in businesses across the country.

IREM will be sharing short 10-15 minute "From the Front Lines" videos on a regular basis in the coming weeks on topics related to helping property managers and owners manage their business. These videos will feature advice from experts and property management practitioners, including IREM members discussing how they're handling situations at their properties. Published on March 19, the first of this series covers the legislation passed on emergency Coronavirus aid, including the Family Medical Leave Expansion, Paid Sick Leave Expansion, updates to Medicare, Medicaid, Health Insurance and Unemployment.

In addition to this, IREM will be making some on-demand courses free to property managers across the globe. Since the situation around COVID-19 changes on a regular basis, we'll be providing new free courses each week. Courses available this week include sessions on forming and leading a virtual team.

Finally, IREM continues to share advice. On Thursday, March 19, experts from IREM and NAA participated in Bisnow's first-ever webinar. Four-thousand CRE professionals registered to attend the session featuring Barry Blanton, CPM, 2020 IREM Senior Vice President and Principal at Blanton Turner, AMO and Pat Hutchison, CPM, CAPS, President and Co-Founder at Mission Rock Residential and Board Member for NAA. The recording of this webinar is free and available to the public.

New "From the Front Lines" videos and links to free on-demand courses will be published weekly on IREM's Coronavirus updates page.