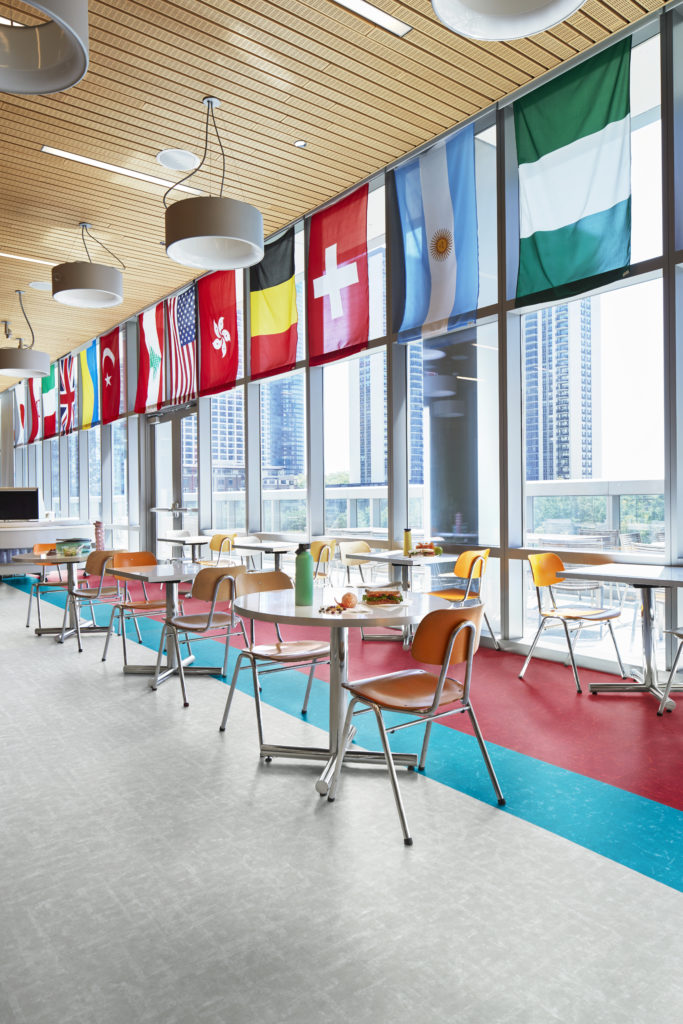 Interface, a worldwide commercial flooring company and global leader in sustainability, introduces Stargazing, a luxury vinyl tile (LVT) collection designed with the specific needs of school facilities in mind. The collection includes two patterns, Scorpio and Aries, that are non-linear and forgiving in nature, cleverly disguising dirt between cleanings. 
Scorpio has a subtle, geometric surface texture that transitions well into the cool and visually interesting, etched surface aesthetic of Aries. The products are offered in 18 colorways, including bold, saturated brights and warm neutrals, packing a punch as hard-working textured solids.
Two new product palettes were specifically crafted for this collection. Stargazing LVT features two unique palettes – aqua and spice – both of which perfectly complement Interface carpet and nora rubber flooring, offering the perfect solution for creating an integrated flooring system. The aqua palette makes a splash with gradating greens and vibrant cool neutrals. Celebrating school spirit, the spice palette is rooted in warm colorways with accents that pop, providing a range of texture and pattern to accentuate lively floor designs.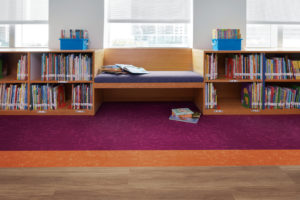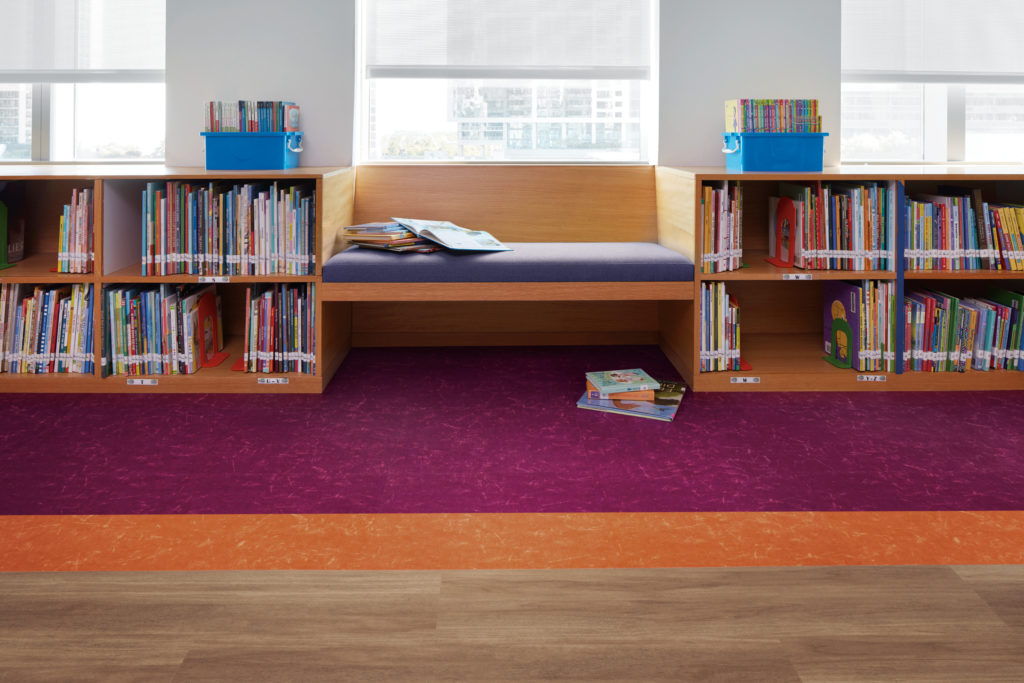 The Stargazing styles color coordinate with Interface's Studio Set and Walk on By LVT — all of which work together to create flexible designs for K-12 schools. Stargazing LVT is fully recyclable through Interface's ReEntry program and contains a minimum of 39% pre-consumer recycled content. As part of Interface's commitment to Climate Take Back, all of the products sold are carbon neutral across their full life cycle through its Carbon Neutral Floors program.