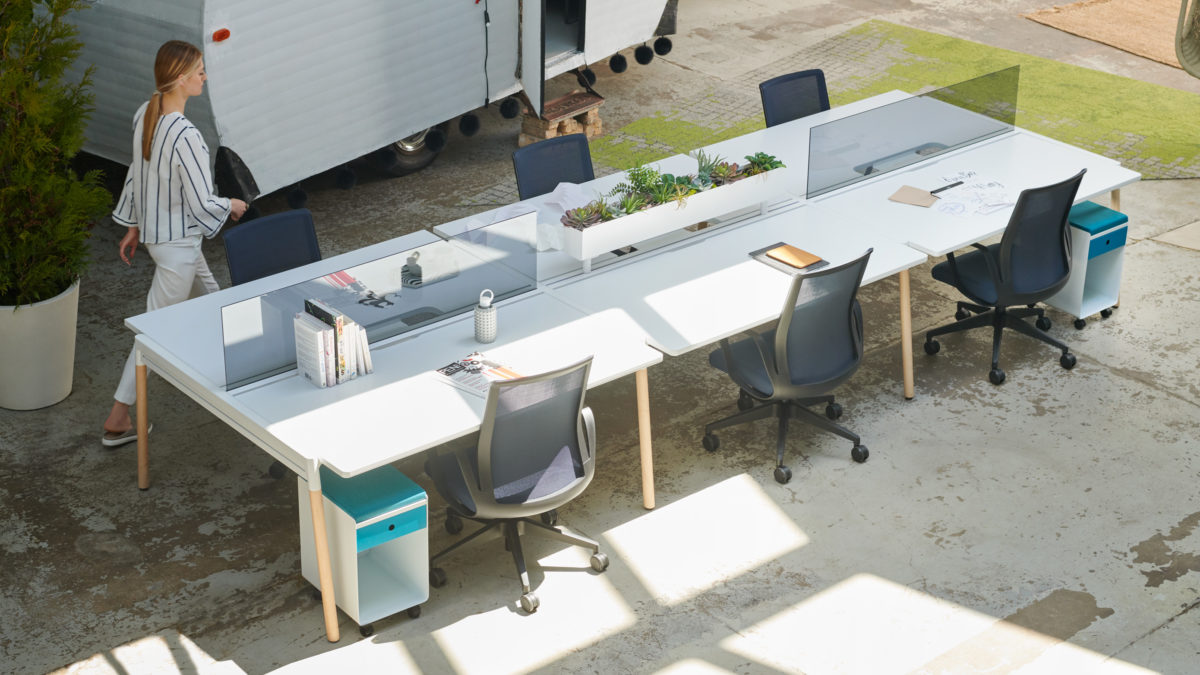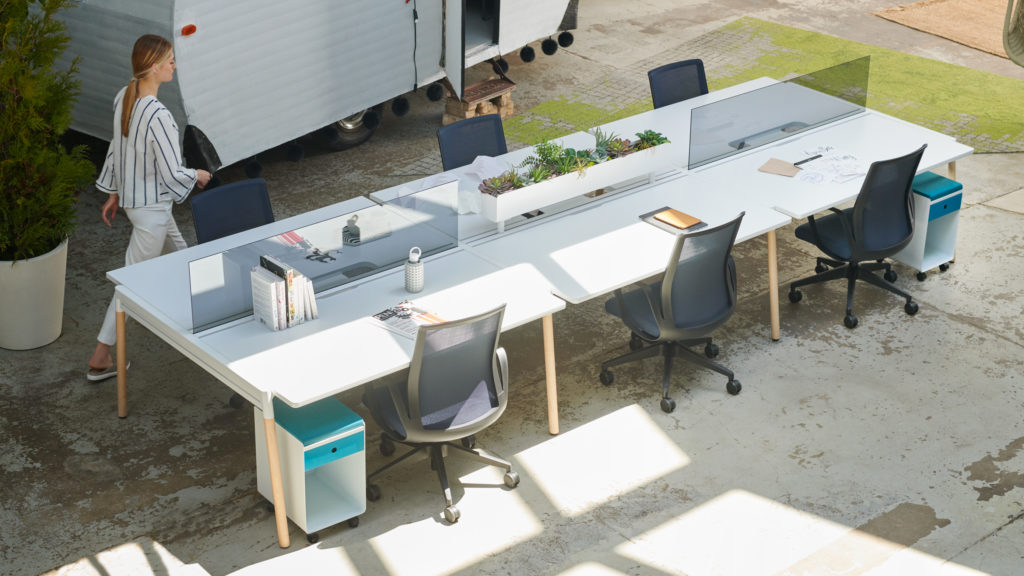 Inscape's RockIt has won a coveted spot on Architectural Record's Best Architectural Products of 2019 list. The annual competition received hundreds of entries for 8 categories, and an independent jury of designers and architects selected 65 winners for the prestigious title of Best Architectural Products. RockIt was selected for the Furnishings category.
Inscape's RockIt is a light scale bench designed to support personalization, adaptability on demand and wellbeing even in the most demanding environments. Engineered with a compact spine and a canted universal leg, RockIt offers user-adjustable accessories, convenient power access, storage and privacy screens, and patented SkyRockIt height-adjustable technology. With visually light, authentic wood design details, RockIt uses sophisticated materials to ground the space and evoke a sense of calmness with its users.
Two significant upgrades to the popular bench system will be launched in early 2020. The enhancements include the addition of 90-degree planning capability and SkyRockIt electronic height adjustment technology that will seamlessly integrate into the sleek RockIt design. David Gerson, chief brand officer at Inscape, said: "We want RockIt to feature the most innovative technology that enhances productivity and comfort without sacrificing the simple, compact design that our users love."
David Gerson notes that "sit-stand workstations have become a staple for many office spaces due to the numerous healthy behaviors they promote, such as improved postures and increased physical activity. Incorporating this feature with the latest electronic technology and into RockIt's clean architectural lines has allowed us to give our users the flexibility and performance they require without compromising design."
RockIt is BIFMA level 3 and SCS Indoor Advantage Gold certified.