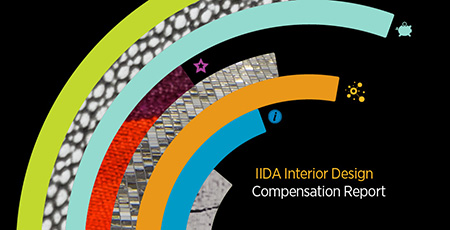 The International Interior Design Association (IIDA) released largely favorable results from its Interior Design Compensation Report, an analysis of salary and benefit information that enables leaders in design to monitor the health of the industry, inform strategic business and hiring decisions, and recruit and retain top talent.
According to the Report, design professionals' salaries are on the rise; 69 percent of respondents report receiving a raise in 2017. The profession as a whole, according to the U.S. Bureau of Labor Statistics, will grow an additional five percent over the next 10 years, signifying that designers and professionals in associated roles will continue to be in high demand.
"It is encouraging to see such positive indicators reported by design professionals and, in turn, the industry at large," said IIDA Executive Vice President and CEO Cheryl S. Durst, Hon. FIIDA, LEED AP. "As the demand for designers continues to grow, the profession is becoming more widely valued and deeply understood."
Hiring managers at design firms who are challenged with recruiting and retaining talent must make a strong case for their company – beginning with a competitive annual base salary. In 2017, the average design professional reported an annual salary of $73,300, with a median of $65,000. A number of factors have an impact on this amount, including: education, professional certifications, years of experience and job function. Certifications and industry memberships can increase the median salary by $14,000, while a degree in architecture is especially impactful, raising the median an additional $35,000.
In addition, the survey found:
17 percent of design professionals report annual base salaries of $100,000 or more, while 10 percent report salaries below $40,000 – a wide salary spread.
89 percent of design professionals are satisfied with their careers.
66 percent of design professionals are likely or very likely to recommend the profession to a high school or college student.
The results also indicate that the region of practice impacts salary. Generally, design professionals in the Midwest earn the lowest median salary, while those in the Northeast region receive the highest levels of compensation.
The results are based on responses from nearly 3,500 IIDA members who participated in the annual salary survey.
To download the full report ($75 IIDA members, $175 non-members), please visit http://www.iida.org