IIDA announced the induction of five IIDA members into the prestigious IIDA College of Fellows. This year's honorees include Kenneth Baker, FIIDA, Assoc. AIA, Assoc. ASID, Assoc. RIBA, SBID; Edwin Beltran, FIIDA, Assoc. AIA; Julia Monk, FIIDA, FAIA; Thomas Polucci, FIIDA, AIA; and Cindy Simpson, FIIDA. All 2019 honorees will be celebrated in a ceremony during the IIDA Annual Meeting on Sunday, June 9, at 12 p.m. Central at Venue SIX10, 610 S. Michigan Ave., Chicago (RSVP required).
"The IIDA College of Fellows is made up of members who have long demonstrated a strong commitment to the industry and an unwavering dedication to the profession," said College of Fellows Chairs Guy Geier, FIIDA, FAIA, and Jim Williamson, FIIDA. "From transforming the ethos of healthcare design to empowering young minds, this year's inductees are thought leaders, industry pioneers, and invaluable educators, and we are pleased to welcome them."
Admission to the College of Fellows is the highest honor paid by IIDA to its professional members, recognizing those whose activities and efforts have benefitted and enhanced IIDA, and whose design work has significantly influenced the interior design profession. For more information about the IIDA College of Fellows, visit iida.org.
Kenneth Baker, FIIDA, Assoc. AIA, Assoc. ASID, Assoc. RIBA, SBID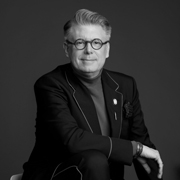 Kenneth Baker serves on Gensler's Board of Directors and Management Committee and is co-managing principal of Gensler's Southeast Region. Baker is also a leader in Gensler's furniture and product development practice. His projects have earned multiple IIDA and AIA awards, as well as numerous product design awards including several NeoCon Gold Awards for DatesWeiser Furniture. He is a fellow of the College of Law Practice Management and a member of the Board of Trustees for the National Building Museum.
Edwin Beltran, FIIDA, Assoc. AIA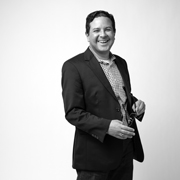 Edwin Beltran is a vice president of the IIDA International Board of Directors and principal of NBBJ's Interior Architecture and Design Practice, leading some of the firm's most notable and award-winning healthcare interiors. His design work has been recognized with multiple IIDA and AIA honor awards and featured in national and international publications such as Architectural Record, Interior Design, Contract, Metropolis, Fast Company, Healthcare Design, Modern Healthcare, and The Wall Street Journal.
Julia Monk, FIIDA, FAIA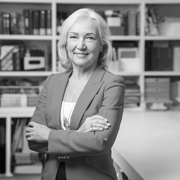 With 40 years of experience, Julia Monk is the global hospitality thought leader for international design and architecture firm HOK. Monk is the recipient of the profession's highest honors and was co-founder and co-chair of the AIA New York Architecture of Hospitality Committee. She has also been a juror for the distinguished AIA Interior Design Awards, Hospitality Design's Gold Key Awards, Sleeper's AHEAD Awards, and The Hotelier Awards.
Thomas Polucci, FIIDA, AIA
As the firm-wide director of design at HOK, Tom Polucci works to solve his clients' most urgent design challenges, helping to shape the modern office and set new standards for working environments. With HOK, he leads the interiors practice in 24 offices globally and guides our next generation of design leaders. Polucci has also been a frequent speaker on workplace strategy and design for CoreNet Global, IFMA, and NeoCon events.

Cindy Simpson, FIIDA
A dedicated client advocate, with an intense focus on her clients' business drivers, Cindy Simpson is the managing director of Gensler's Dallas office and a member of the firm's Board of Directors. Under Simpson's leadership, Gensler Dallas has doubled in talent and grown in a diversity of practice areas. Named one of the Dallas 500 Most Powerful Business Leaders in Dallas and Fort Worth for two years by D CEO Magazine, Simpson has inspired a dynamic culture of collaboration and design excellence founded upon her people-first leadership approach.