The global board of directors for the International Facility Management Association (IFMA) announced the departure of Tony Keane, CAE, from the organization on June 4. Keane served IFMA as president and CEO for nine years.
While IFMA Chief Operating Officer Don Gilpin manages daily operations for the Houston-based association, the global board of directors is responsible for hiring a replacement to direct the organization.
Eileen McMorrow, editor of The McMorrow Reports and former member of IFMA's Board of Directors, 2005-2009, interviewed IFMA Chairman of the Board Bill O'Neill about the search for a new CEO, plans for World Workplace in Charlotte, North Carolina, in October, and aspirational goals the organization has outlined.

IFMA indicates it has made member feedback a key component of the strategy it is pursuing going forward, through appreciative inquiry and intentional outreach. "We've hosted workshops and regular webinars with various stakeholders and will continue to seek that input," says O'Neill. Members can contact the Executive Committee (EC) — comprised of the member-elected chair, first vice chair, second vice chair and past chair of the global board of directors — directly if they have questions. They can find individual contact information on the IFMA website and a dedicated email address to receive feedback: chair@ifma.org.
IFMA will need to get very good at predicting and evolving as fast as the world around us, O'Neill indicates. "We're looking for someone with a proven track record of change management who can deliver on a long-term vision. With IFMA's central role in the emerging global FM community, it also will be important for the next president and CEO to be responsive to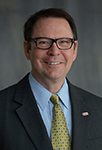 and effectively communicate with stakeholders from around the world."
For IFMA's members, the following weeks will be business as usual. The executive committee and the board intends to share important leadership news as soon as it can. One of the reasons IFMA is in a position of global leadership, O'Neill believes, is due to its team-oriented delivery of services.  "The value we offer isn't centralized or dependent on any one person. From an amazing team of highly qualified volunteer board members, to dedicated component leaders and hard-working staff, resilience is built into the foundation of the organization."
For the new CEO, it will be critical for the successful candidate to be responsive to the IFMA community. That means understanding their challenges and fostering strong connections. The board of directors offers a wealth of direct experience and knowledge in FM and workplace strategy to help ensure a rapid and successful transition, O'Neill explains. Further, the responsibility to direct, manage and conduct the business of the association rests with the President and CEO, so those will constitute the core skill sets IFMA's board will seek.

World Workplace goes to Charlotte
Charlotte is hosting World Workplace for the first time. It's easily accessible for many of IFMA's chapters and is a hub for the banking industry. The city has a unique heritage: It was founded at a crossroads and is known for both stock car racing and moonshine, which has translated into a vibrant, yet approachable culture. "We're holding this year's welcome reception at the NASCAR Hall of Fame, and NASCAR champion Kyle Petty will deliver the opening keynote," says O'Neill.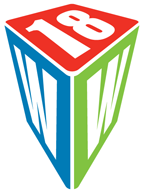 The World Workplace program also has a strong focus on security, technology and business continuity, including deeper dive workshops and keynotes. Both the expo hall and attendance are trending ahead of recent years.
IFMA's strategic goals are outlined in four "'aspirational statements" developed by IFMA members, partners, leaders — including the board of directors — and staff. They set a vision for where IFMA is headed, and it's up to the board to set strategic goals which are then implemented by staff through direct action or by empowering the association's component groups (local chapters, industry councils and topic-based communities).
The aspirational statements were presented at IFMA's World Workplace Conference and Expo in Houston in October 2017:
Sharpening FM Skills – Using an adaptive learning model to provide a highly personalized learning portfolio and tapping member expertise to direct educational content.
Exceptional Member Experience – Providing an exceptional predictive experience for all stakeholders by leveraging personal and technological interactions.
O'Neill further explains how this can be achieved. "All staff members are driven to provide an exceptional member experience in their day-to-day activities — that's one of the things we learned early in the appreciative inquiry process. It's an ongoing effort, but one on which we've intentionally increased our focus," says O'Neill. "Some completed and ongoing efforts to make this a reality include the Engage discussion platform, which is a tool for members to tap the social power of IFMA's global network to address their specific needs.
For many of its members, the primary interaction with IFMA is at the chapter or council level, so IFMA conducted regional leader training town halls and webinars. As with any technology, there's a learning curve, but the goal is to be able to predict what members will need and to provide it as conveniently as possible.
IFMA leverages social media, webinars, online and in-person town hall meetings, hosted discussion forums, podcasts and more to empower FM professionals to connect with the association and — as importantly — with one another.

Broadening and Globally Advancing the FM Profession – Advancing a wide public understanding of the FM profession and its value and importance around the world, while supporting consistent universal practice standards.
The Evolution of the Global FM Profession and Its Member-Centric Association – Positioning the association as the nexus of people and technology to enhance experience and equip FM professionals to anticipate and leverage change.
"I think most of us sense how fast FM is changing, even if we don't have time to track and catalogue that change. To really get a sense of how far we've come, you can compare where we are today to where we were, say, a decade ago," declares O'Neill. "Over that time frame, the global advance of our industry is profound. In just the last 24 months, we've seen the first four international standards specifically for facility management, and for the first time the United States federal government recognized FM as a distinct profession in its industry classification system. As business leaders turn to FM to secure an advantage in an increasingly competitive market, IFMA is securing the FM professional's place at the nexus of workplace strategy, productivity and achieving organizational goals."
 About IFMA
IFMA is the world's largest and most widely recognized international association for facility management professionals, supporting 24,000 members in more than 100 countries. This diverse membership participates in focused component groups equipped to address their unique situations by region (136 chapters), industry (16 councils) and areas of interest (six communities). Together they manage more than 78 billion square feet of property and annually purchase more than US$526 billion in products and services. Formed in 1980, IFMA certifies professionals in facility management; conducts research; provides educational programs, content and resources; and produces World Workplace, the world's largest series of facility management conferences and expositions. To join and follow IFMA's social media outlets online, visit the association's LinkedIn, Twitter, Facebook, YouTube and Flickr pages. For more information, visit the IFMA press room or www.ifma.org.