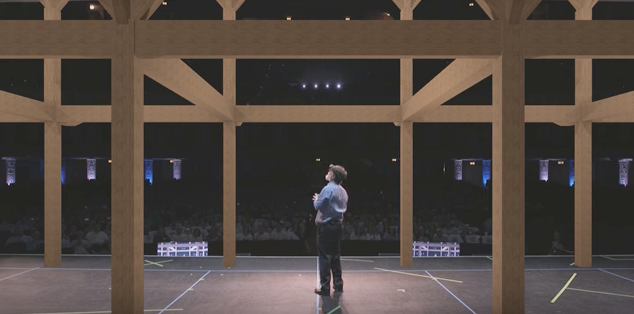 It's a video game for design – with brains for business. ICE software, from DIRTT, provides graphical, interactive exploration of your design. Everyone is on the same page and understands the big picture. Meanwhile, behind the scenes your design is instantly calculated into the parts, pieces, connections and pricing. Changing it? Even in 3D? Not a problem. ICE automatically updates every aspect. Ultimately, that information goes to the DIRTT factory where your Walls are precisely manufactured without human interpretation.
DIRTT solutions are built to your exact specifications in one of its controlled manufacturing facilities and they arrive on-site finished, tested, inspected and ready for installation. In the factory, components are cut to the perfect size and other elements such as plumbing and modular power are pre-installed in the wall cavity. No materials are altered on site, greatly reducing dust, debris, schedule delays, and space required for material and tool storage.
All components can be disassembled, moved and reconfigured quickly without dust, delay or design constraints. Current project needs are met from the beginning and you can be confident your space will adapt to any situation with ease, at any time, without compromising performance. Facilities teams have easy access to the inner cavity of the walls. Utilities, technologies, power, and data can be maintained without the dust and noise associated with tearing out and replacing drywall.