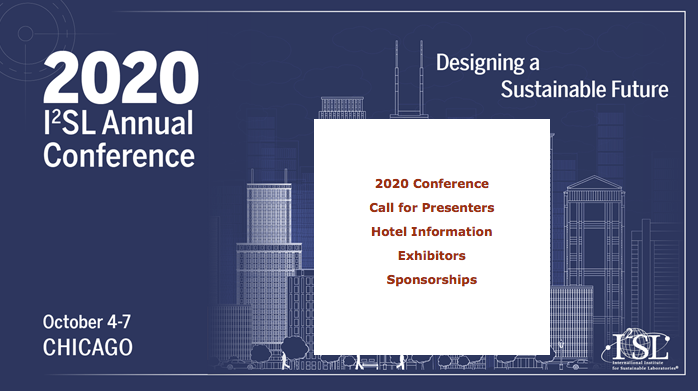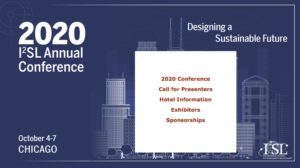 The I2SL Annual Conference and Technology Fair on October 4-7 in Chicago is the place where new and exciting techniques and technologies broaden the scope of innovation and adaptation in the sustainable laboratory and high-tech facility community. This international conference focuses on energy efficiency and environmental sustainability in laboratories and related facilities.
Through technical sessions, demonstrations and exhibits, lab owners, operators, designers, engineers, safety managers and users exchange information covering the life cycle of the laboratory from design to use to disposal of products and packaging. I2SL expects more than 500 participants will attend the 2020 I2SL Annual Conference in Chicago.
Each year, I2SL invites planners, designers, builders, facility managers and owners, manufacturers, and other industry leaders to present their latest work and advancements during the I2SL Annual Conference. If you'd like to make a meaningful contribution toward designing a sustainable future, now is the time to join other thought leaders by becoming a presenter at the conference. The call for presenters is open. Submit your abstract before March 6 to share how your team are designing, building, maintaining or using your sustainable, high-tech facilities.
Mark these key dates on the calendar:
Friday, March 6: Abstracts are due to I2SL.
Friday, March 13: Extended deadline for I2SL members to submit abstracts.
May 2020: Applicants notified via email of their status and will be able to register for the conference.
Friday, September 11: Deadline to cancel registration and receive a refund.
Thursday, October 1: Conference presentations due to I2SL in advance of the conference.