From NPR Morning Edition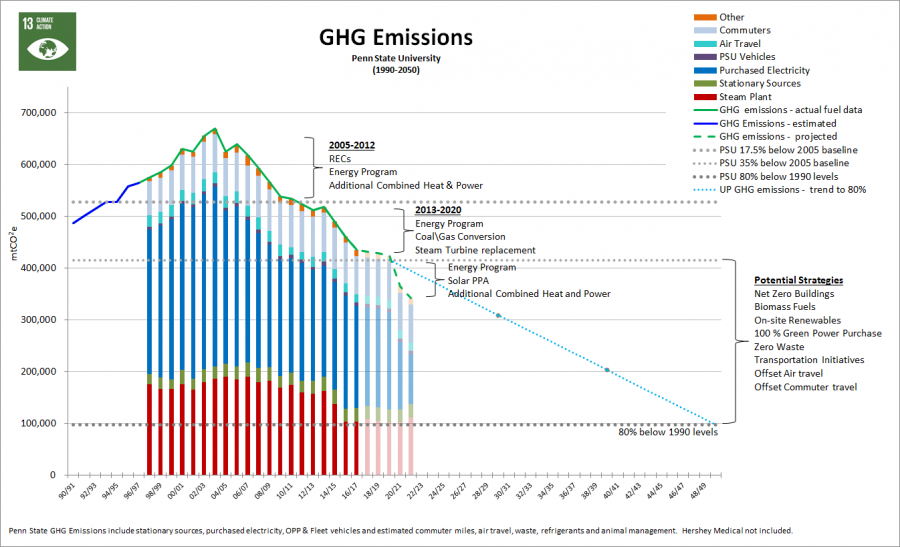 NPR's Morning Edition published an outstanding look at Penn State University's energy use and what this giant university has done to reduce its greenhouse emissions dramatically.
"In the struggle to end global warming, one community in central Pennsylvania is having remarkable success. It's growing, with tens of thousands of people, yet its greenhouse emissions have been dropping dramatically. . . .
" 'We've got 600 major buildings here, over 22 million square feet,' says Rob Cooper, Penn State's senior director of engineering and energy. 'We have our own water system, our own wastewater plant.' Most buildings are heated by steam from two gas-burning plants, delivered through miles of underground pipes."
"About 14,000 people live on campus. Roughly 65,000 people work or take classes here. Tens of thousands more show up to watch football games."
Read more on NPR to learn how Penn State University has turned its greenhouse gas emissions around despite growth.