by Eileen McMorrow
Brother UK, found its business performed well during lockdown due to the demand for home office printers and thousands of products for the National Health Service in the UK due to the demand for digital prescription delivery to pharmacies. It was a hidden role that Brother, a supplier of technology solutions that helps businesses deliver greater productivity and efficiency through documentation, digitization, and collaboration, was prepared to fulfill.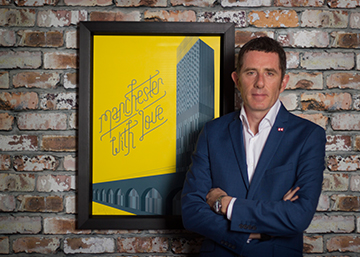 Overseeing Brother UK's performance is Phil Jones, who joined the tech brand in 1994 and worked his way up from fax salesperson to product manager then climbing the ladder to deputy managing director and now managing director, based in Manchester.
In terms of the operation, management mobilized quickly to get people to work at home. Brother's warehouse, run by DHL, was allowed to stay open as an essential business. "General Practice surgeries, hospital wards and pharmacies are running Brother printers," said Jones. "We needed to keep ink jet cartridges available and equipment fully manufactured and ready to deliver," he added.
There were only three weeks where the Brother offices were shut except for two days a week to pick up the mail. A skeleton staff was maintained with returns and repairs keeping 10 people on site, including Jones. There are 172 staff with 60 in sales or remote work. "One hundred ten are back to office on rotation for about four weeks," he explained at the end of July.
Jones, a competitive cyclist, has always known how to keep the energy flowing. One of his mantras is CALM for communication, action-orientation, level-Head, and mindfulness. For Brother, communication with employees was consistent every single day with a new message. "It allowed us to say something in a text whether it was about the status of the building or general updates. There were many government statements, and they can can confuse employees, so we interpret and also give the building status. In the morning, they were needing to know if they were to come in or they don't," Jones detailed.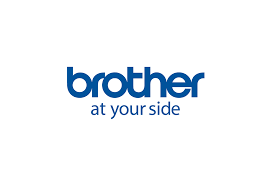 The feedback status from the communication allowed Brother management to learn what concerned people behind the scenes. "Tone and content is really relevant," Jones explains. His advice? Keep it real and relevant and make it every day to your employees.
As the pandemic continues, there is a Brother company team chat every Friday, where Jones joins the call. "We were making decisions about COVID-19 driven by data more than anything else. We were keeping it human, and people say they feel "steady" about coming back to Brother now."
Preparing for the return
Facilities staff from Brother went to each entrance with a camera and showed people what they had done. "We showed them the work areas," he said. "Let them see what we have done to prepare for their return to the workplace,"
"What is the big vision or theory during the pandemic?" asked Karen Plum, director of research and development, Advanced Workplace Associates, during Jones' presentation. "How does an employee's role link to the vision? It is easy for links to get broken, so people need to know the purpose of the teams in the organization."
Jones explained that within a week of shutdown there emerged three priorities of the Brother organization:
Your personal safety and security as our colleagues
The security of our supply chain as our customers depend on our chain: pharmacy-GP-hospital; and we needed to connect our work to the cause of the population of Great Britain.
We wanted to be sure we were helping those who were helping others. Freelancers were struggling. Manchester has a real large quantity of freelancers, who would be quickly out of work. Brother bought ad space in the local papers and platforms in the local economy so people could freely advertise their services and get work. Brother bought the space to help all these people. It was the simple things that made us all feel we were doing something, such as helping the NHS and the private sector of freelancers.
"People are looking for a role in a company that contributes to a change or a good purpose. Providing a vehicle to deliver value is why people join companies," said Andrew Mawson, founder, Advanced Workplace Associates. He asked Phil Jones how he does that for Brother.
"You can get this wrong, that's my caveat. Now we want to make people and businesses more successful more quickly. We make our people at Brother more successful and give them a career trajectory, with improved public speaking, content share, or mistake sharing. It is easy to 'overcook' it," Jones explains. "People can connect to an idea that makes them more productive. Learning develops people; we put a lot into it as a business. The company only grows when the people within it are growing."
Created a toolkit that connects strategy with daily work
"More than grinding the wheels, people want to go home figuring they are part of something bigger. The way we think has all changed from get your pay and go home," says Jones. "Some people are high-achievement oriented and others are here to achieve another goal in their lives, and that is fine. We both have a psychological contract to be working together for reasons that benefit both of us."
Mawson concurs, creating psychological safety as part of the work can be a role that companies play in the lives of their employees.