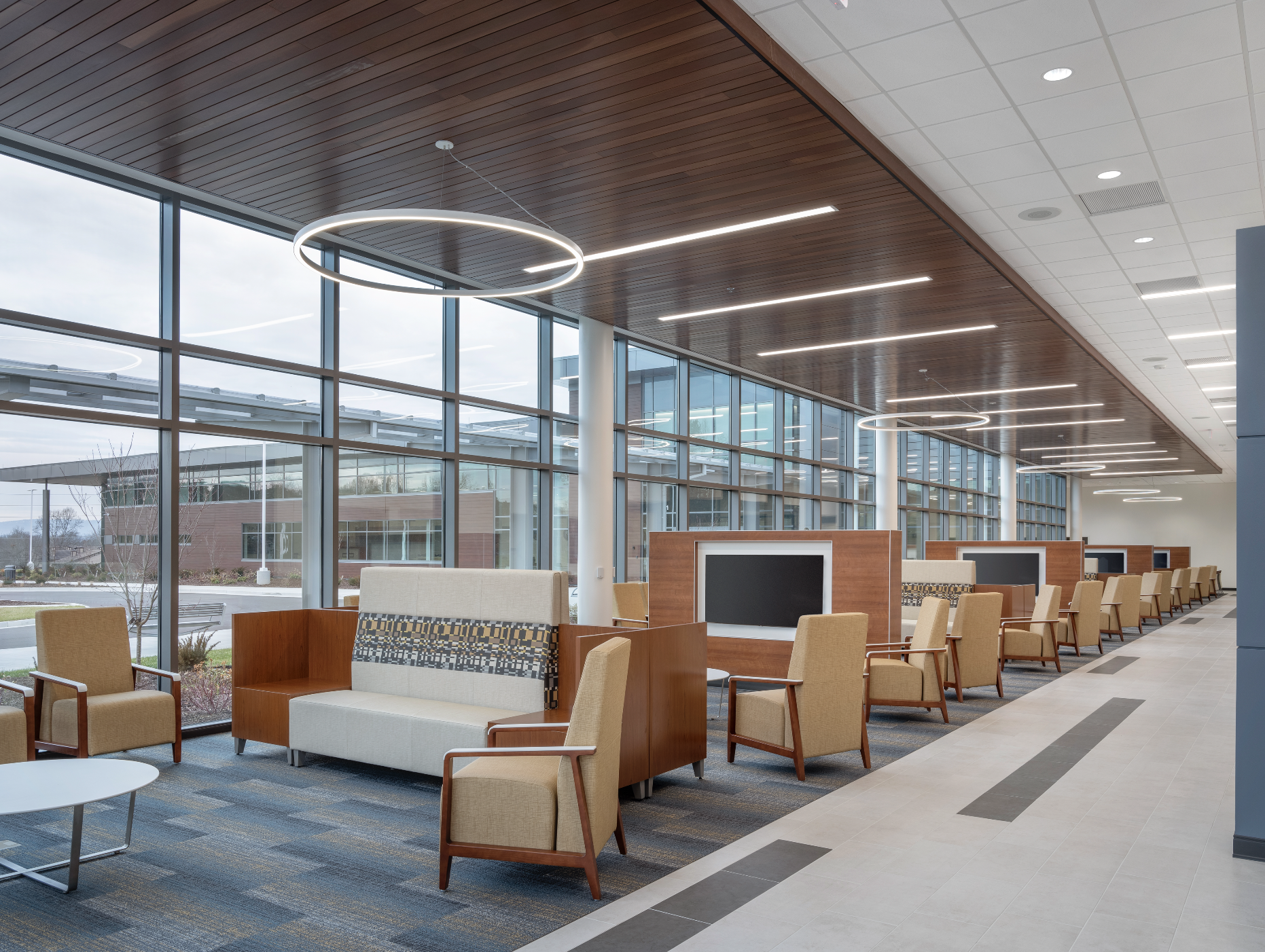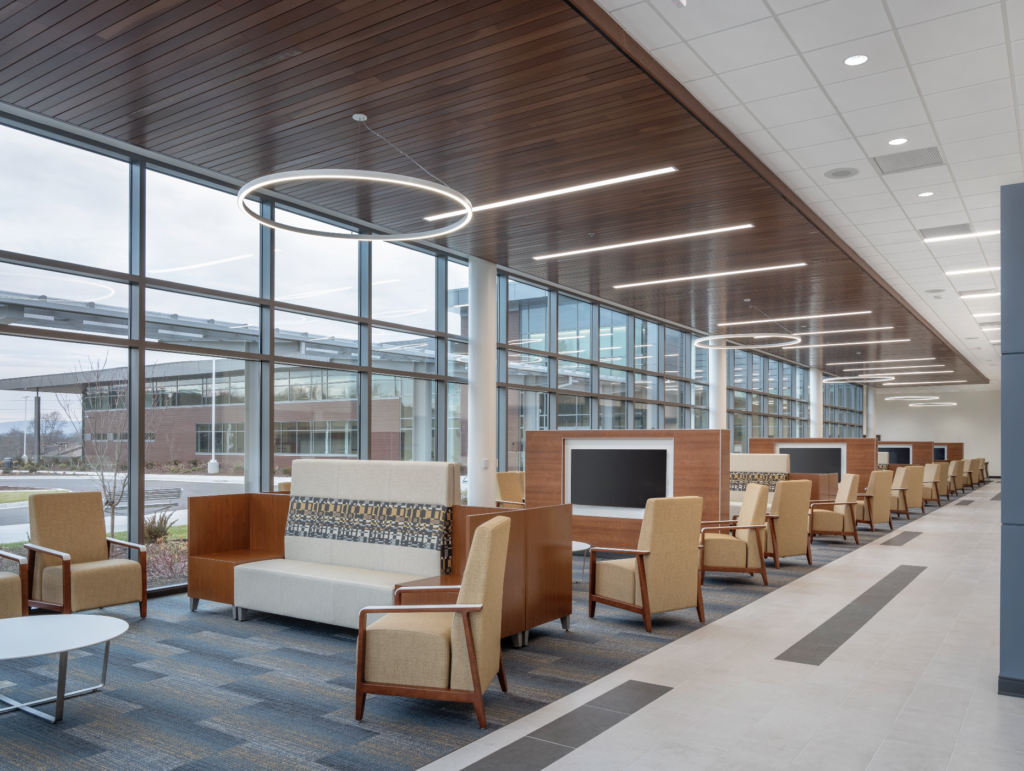 Two facilities designed by Hoefer Welker in partnership with U.S. Federal Properties (USFP) have achieved a Two Green Globes for New Construction certification. The two projects – located in Chattanooga, Tennessee, and Lubbock, Texas – are Community-Based Outpatient Clinics (CBOC) for the U.S. Department of Veterans Affairs (VA). 
The certified facility in Chattanooga, a 95,000-square-foot veterans outpatient clinic that sits on more than 17 acres, prioritized a sustainable design in several areas, including daylighting features, Green Globes-standard air ventilation, moisture and mold mitigation strategies, and an overall focus on health and wellness throughout the building. During the construction process, the Hoefer Welker team also enlisted a specialist to relocate an on-site colony of more than 200,000 bees rather than exterminate them.
"We can all agree that we want to live and work in the healthiest spaces possible to promote mental, emotional, social and even spiritual well-being," said Ashley Eusey, Hoefer Welker's sustainability specialist. "With that in mind, sustainability is the way to provide that holistic experience as well as a better quality of buildings."
Eusey has worked with Hoefer Welker for nearly eight years. In 2020, alongside other colleagues passionate about sustainability, she spearheaded a "grassroots effort" for a sustainability initiative within the firm, including creating a sustainability specialist position. Eusey's new role opened the door to a centralized process for formalizing sustainability policy at Hoefer Welker, from employee education initiatives to standardizing green certification practices.
"Our hope for the sustainability initiative was that it would become as natural as breathing in our process; that sustainability would be so much a part of what we do, how we live, how we think and design – even outside the office – that this initiative could simply become 'the Hoefer Welker initiative' because that's who we are," Eusey said.
At least six of Hoefer Welker's upcoming projects are designed to achieve Green Globes certification, which rewards sustainability efforts during a project's design and delivery process. The certification demonstrates a company's commitment to current and future building operations' best practices, occupant health and wellness, and reducing carbon emissions.
Administered by the Green Building Initiative (GBI), Green Globes is a nationally recognized green rating assessment and certification system that ensures projects meet clearly defined criteria in seven assessment areas: project management, site, energy, water, resources, emissions and indoor environment. In addition to evaluating documentation in each of these performance areas, the Green Globes certification process includes an on-site assessment with a third-party assessor to verify implementation.
As an additional implementation of sustainable and resilient design, Hoefer Welker has led several projects certified by LEED, the most-used green building system in the world. Hoefer Welker's dozens of LEED Accredited Professionals have designed more than 50 LEED-certified projects, and the firm is one of the few companies experienced in the new LEED v4 rating system.
Hoefer Welker additionally specializes in other sustainable third-party rating systems such as Guiding Principles, WELL and Energy Star. While the firm follows these standards in its design process, Hoefer Welker also offers consulting services to help clients achieve a sustainable certification.
"We've worked hard to ensure that sustainability is part of the fabric of Hoefer Welker and that every person here honors our collective responsibility to the earth and to the people we serve," Eusey said