The Healthcare Design Expo + Conference (HCD) is a premier networking, education, and product-sourcing event. See the newest products from 200+ exhibitors and learn about the latest research, trends, and strategies to meet the design needs of hospital and clinic environments. Leave with new connections, new ideas for current and future projects, and CEUs.
HCD focuses on how the design and operations of responsibly built hospital and clinic environments directly impact the safety, operation, clinical outcomes, and financial success of healthcare facilities now and into the future. It convenes over 4,000 professionals from across the nation who are involved in the design, construction and management of healthcare facilities to learn and help shape the future of healthcare facility design.
HCD 2021 will take place October 23-26, 2021, at the Huntington Convention Center in Cleveland, Ohio. The Conference begins on the 23rd, with the Expo kicking off on the 24th. Attendees have access to a multi-track agenda offering 100+ educational sessions with the latest research, trends and strategies, along with pre-conference workshops, with CEUs available from a variety of organizations including CHD, AIA, IDCEC and NIHD.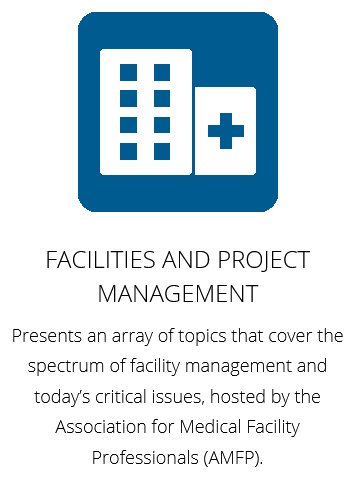 Of particular interest to facilities managers (FMs), the Facilities and Project Management track, hosted by the Association for Medical Facility Professionals (AMFP), features these sessions:
E10 – Thinking Outside the Cube: Balancing Your Real Estate Portfolio: Balancing a real estate portfolio and financial pressures alongside the need for collaborative and healthy work environments, including working at home and in hybrid environments
E20 – POE Results of a PICU Renovation: Realizing Increased Patient Safety and Decreased Staff Turnover: Case study highlighting how Texas Children's Hospital West Campus relocated and expanded the Pediatric Intensive Care Unit (PICU) in an existing facility, using Lean and three-dimensional mock-ups and resulting in decreased patient falls and staff turnover
E30 – Adaptive Reuse of Aging Healthcare Facilities: ExploringThe Ohio State University Wexner Medical Center's master plan for new and existing facilities and the enormous complexity and questions surrounding adaptive reuse
E40 – Security Directors: What PDC Teams Need to Hear About Designing Your Next Facility: Pick up insight from seasoned healthcare facility security pros and hear how best to tap their expertise at an early stage in the design process to incorporate life safety codes to help reduce assaults and other workplace violence
E50 – Health Equity and Sustainability: At the Intersection of Community Health: With health equity, sustainability and easy community access now being intertwined, see how University Hospitals built its Rainbow Center for Women & Children in Cleveland by thoroughly addressing the key local community needs in the design process and thereby reducing its high infant mortality rates
E60 – Testing Behavioral Health Space Changes via Design Phase Mockups: How Nationwide Children's Hospital incorporated staff and community input during the design phase of its groundbreaking Big Lots Behavioral Health Pavilion, which opened in 2020
E68 – The Clinical Liaison: A New Project Team Member: Demonstrating that involving someone from the hospital with a practical understanding of the clinical enterprise is critical to designing and delivering a successful new hospital or renovation project, the architect, planner, and clinical liaison (a nurse) explain how they worked together to deliver a hugely successful new nine-story bed tower for Inova Loudoun Hospital
E76 – A Fresh Outlook: Maximizing Value in Remodel/Refresh Projects: In light of financial losses during the pandemic, project stories and case studies illustrate practices and techniques to boost the success of remodel and refresh ventures in the eyes of stakeholders and healthcare consumers
E84 – Mass General Brigham: A New Model for Community Health: How integrating modular and sustainability principles into the planning and design of the Mass General Brigham Integrated Care network of ambulatory care facilities will help the facilities become a resource for the sick as well as the healthy in their communities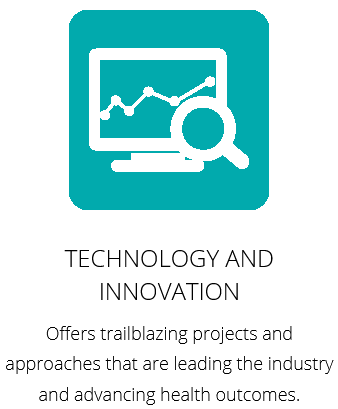 FMs may appreciate content in other tracks as well, such as Process-driven Design; Programming, Planning, and Design; or Technology and Innovation, which offers such sessions as:
E09 – Leveraging Machine Learning for Insights on Design and Construction
The event also features inspirational keynotes, networking opportunities, healthcare facility tours, and an extensive exhibit hall, with 200+ exhibitors showcasing the newest innovations in healthcare design products and services.
For more information or to register, visit the Healthcare Design Expo + Conference website.