The Health Care Institute welcomes two new members to its board: Jonni Johnson, Chief Reinvention Officer and Senior Vice President, FKP, and Mark S. Johnson, CPM, Executive Vice President, Healthcare Services, Avison Young. With these appointments, HCI gains new healthcare design and real estate insight from which to pull in strengthening the resources it provides to members across all aspects of healthcare facilities.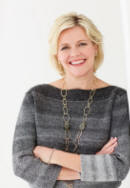 Jonni is a senior level strategic and operational thinker who enjoys advancing the healthcare and AEC industry in the pursuit of client delight. Her role as Chief Reinvention Officer at FKP, a strategic design firm that creates healthy communities, involves growing FKP's healthcare market, reimagining new service offerings, and developing specific strategies to re-align practice models to the evolving marketplace.
Jonni has served on numerous boards including ACHE North Texas, Habitat for Humanity and COAA, and is currently an advisory board member of the Dallas Healthcare Think Tank. She also serves on the board of HCI North Texas.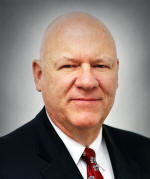 A longstanding member of the Building Owners & Managers Association, Mark is the past Chairman of the BOMA International Medical Office Building Committee, and also served as a member of the Board of the Suburban Chicago BOMA Chapter. In addition to his role on the HCI board, he currently serves as President of HCI Chicago.
"With the appointments of these two industry experts, we gain strong insight into the trends impacting healthcare that will help us to position HCI to best serve our rapidly growing member base," said Mike Wood, HCI President and Executive Vice President – Design and Construction, National Healthcare Realty Inc. "We're thrilled to welcome Jonni and Mark to the HCI board."