GSA opens Workplace Innovation Lab at its DC headquarters, operating as a pilot Federal Coworking Space
The U.S. General Services Administration (GSA), which provides centralized procurement and shared services for the federal government, recently announced the official opening of its Workplace Innovation Lab. Located at GSA's Headquarters in DC, the lab functions as a proving ground where federal agencies can test out recent innovations in workplace furnishings and technology. This effort aligns with the President's Management Agenda workforce priority, which includes reimagining and building a roadmap to the future of federal work.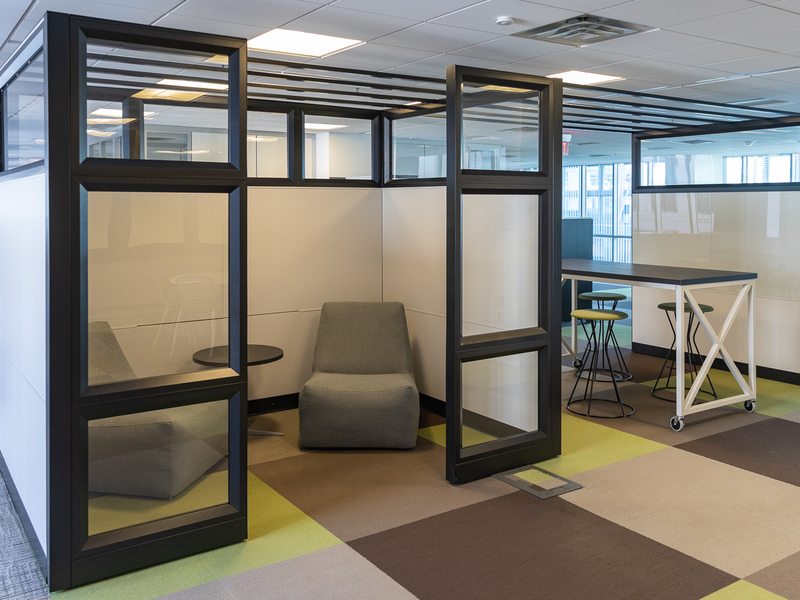 The lab features new types of layouts and furniture solutions designed to support both individuals and teams, as well as technology that enhances connectivity and effectiveness. The lab also features sustainable technology solutions ranging from power-over-ethernet cabling (which eliminates the need for expensive steel cabling) to solar powered light fixtures that support GSA's drive toward net zero carbon facilities.
GSA is operating the lab as a pilot Federal Coworking Space. Federal employees are able to work in the 25,000-square-foot space and can use the lab for periods ranging from a single hour to weeks. Visitors from federal agencies can request tours and sign up to be notified when online reservations are available. GSA will gather anonymous user feedback and data from the lab to improve its offerings and solutions.
For the first iteration of the lab, GSA has partnered with the following six vendors:
Allsteel
Cisco
Haworth / Price Modern
Miller-Knoll
Kimball International
Swiftspace / VOE
As part of the Workplace 2030 initiative, the Workplace Innovation Lab is one piece of GSA's nationwide efforts to provide solutions for the future of work. For more information about the Workplace Innovation Lab, visit GSA.