When the Golf Channel set out to update a portion of its Orlando campus, they were challenged to create high-functioning multi-use spaces within a 1,200-square-foot area. Home to both conference and training areas plus a genius bar, the space needed to accommodate both independent and collaborative work zones, providing efficient flexibility in its use. The team partnered with the dynamic Walker Design LLC to lead the revitalization.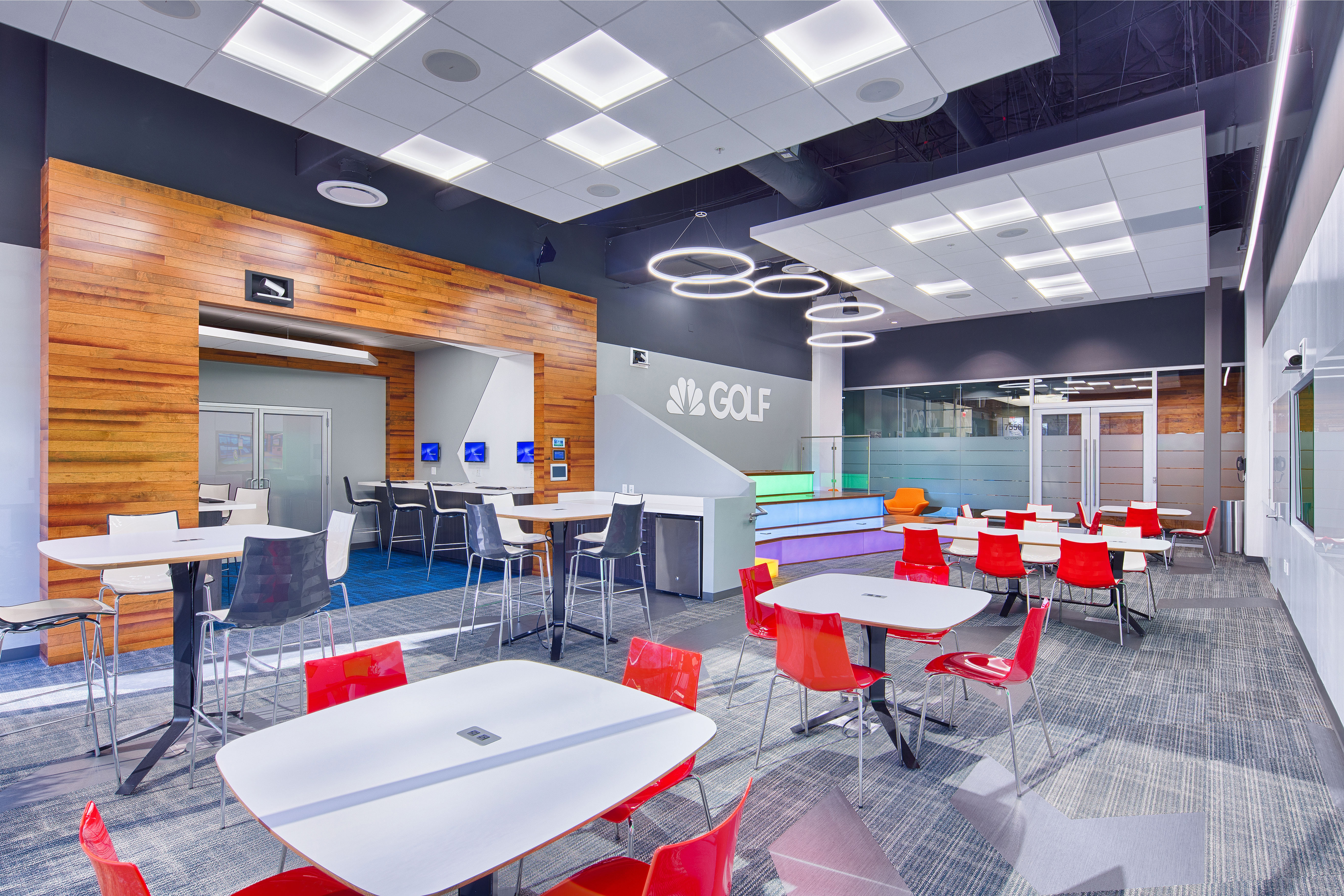 The overarching design goal was to create a multi-functional, collaborative workspace showcasing progressive design elements and current trends. To accomplish this diversity of functions, the space has fully integrated audio/visual technology, as well as integrated writable surfaces for informal gatherings, multiple movable seating options, capacity to house 150 occupants, an 'Onboarding Bar' for new employee orientation, as well as an integrated stepped seating element. The floor and ceiling patterns were installed to reflect lively, pixelated textures to contrast with and balance the stark and static walls.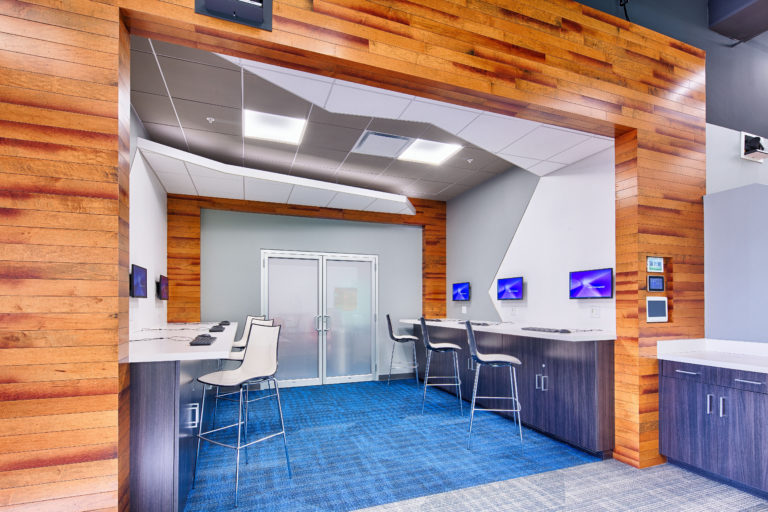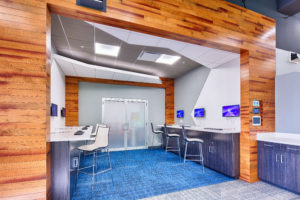 Starting from the floor up, the team selected Patcraft's Mixed Materials Converge to provide dynamic, moving flooring designs within the space. A seamless transition between resilient and carpet tile flooring helped match the esthetic while also allowing for more flexibility in camouflaging access to power and data outlets. The tone on tone flooring offered pattern without competing with other colors throughout the space. The team leveraged Mixed Materials Converge flooring to create well-defined zones of activity within the versatile space.
"The Workshop," as the space is now referred to by staff, is well-equipped with transitional materials, surfaces and products that blend effortlessly to help end-users create the right space at the right time.  It serves as a thoughtful example of collaborative and adaptive working environments.
Foundry Commercial served as project management, and Peninsula Engineering as the engineer of record. Zio was the A/V consultant, and Brasfield & Gorrie served as the contractor.