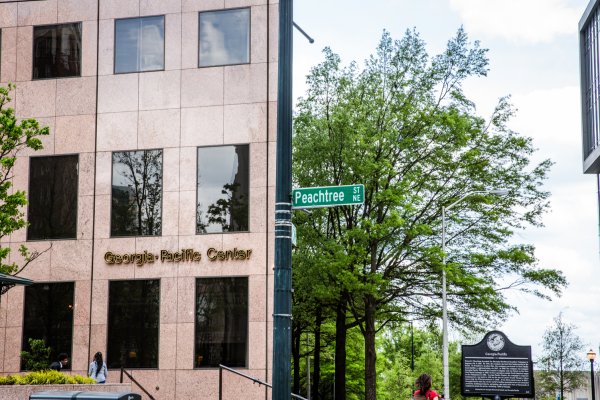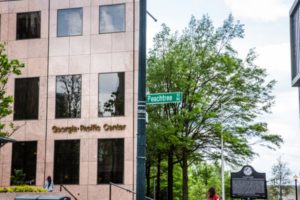 Johnson Controls has been selected as a technology and systems integration partner of Georgia-Pacific (GP), a leading maker of tissue, pulp, paper, packaging, building products and related chemicals. The digital transformation of GP's Atlanta headquarters will provide reduced costs, significant energy savings, improved operational efficiency, and enhanced employee productivity and comfort.
Johnson Controls, in collaboration with Molex, a leading global provider of electronic components, is using its Metasys building automation system integrated with the Molex IoT/Digital Building Lighting Network to deliver transformational building solutions for GP. The integration will enable more meaningful and actionable data from the building's systems, ensuring more efficient and cost-effective building management.
"The convergence of isolated building systems such as lighting, sensors, heating and cooling systems, and AV equipment into a single system is essential to the digital transformation of buildings," said Jim Nannini, vice president, Building Wide Systems Integration, Johnson Controls, North America. "Through this collaboration, our Metasys building automation system will create a backbone infrastructure that is fundamental to creating the sustainable and productive environment that Georgia-Pacific desires for its building."
To ensure GP realizes the smart building outcomes they desire, Johnson Controls worked with Molex to develop an innovative Power over Ethernet (PoE) connected lighting solution for the building that was designed, built and tested in Johnson Controls Integration Hub (iHub). The Molex IoT/Digital Building Lighting Network uses Johnson Controls Metasys building automation system integration to deliver a highly secure solution which monitors light levels, temperature, air quality and even detailed occupancy information for a completely connected environment. The future-ready technology will enable GP to more effectively leverage the data for continued building-optimization and to solve problems beyond building systems integration.
Office spaces within GP's building will utilize Molex IoT temperature sensors connected to the integrated system to provide better temperature control without the expense of HVAC units for each office. GP will also have the ability to respond to peak electrical demands by adjusting building systems. The interconnected systems will allow the company to collect accurate, real-time data to better understand how the space is utilized, improve employee productivity and satisfaction, and maximize their real estate investment.
"We're committed to establishing a smart, connected building that provides our employees with a comfortable and productive working environment while enabling more efficient and sustainable operations," said Andrew Schindler, senior program director for Georgia-Pacific. "The innovation and smart building capabilities that Johnson Controls has demonstrated with Molex to transform our workplace will position Georgia-Pacific's landmark headquarters as a truly connected environment today and well into the future."
To learn more about Georgia-Pacific, please visit http://www.gp.com/.
For more information about the Molex IoT/Digital Building Lighting Network please visit http://www.transcendled.com/.