Project Name: Sam Houston Elementary School.
City: Port Arthur, Texas.
Product: Garland R-Mer Shield standing seam metal panels.
Material: 24-gauge steel in the color Pewter.
Architect: Harrison Kornberg Architects, Houston.
Manufacturer: The Garland Company, Inc., Cleveland.
Contractor: Perkins Roofing Company, Inc., Beaumont, Texas.

Project Description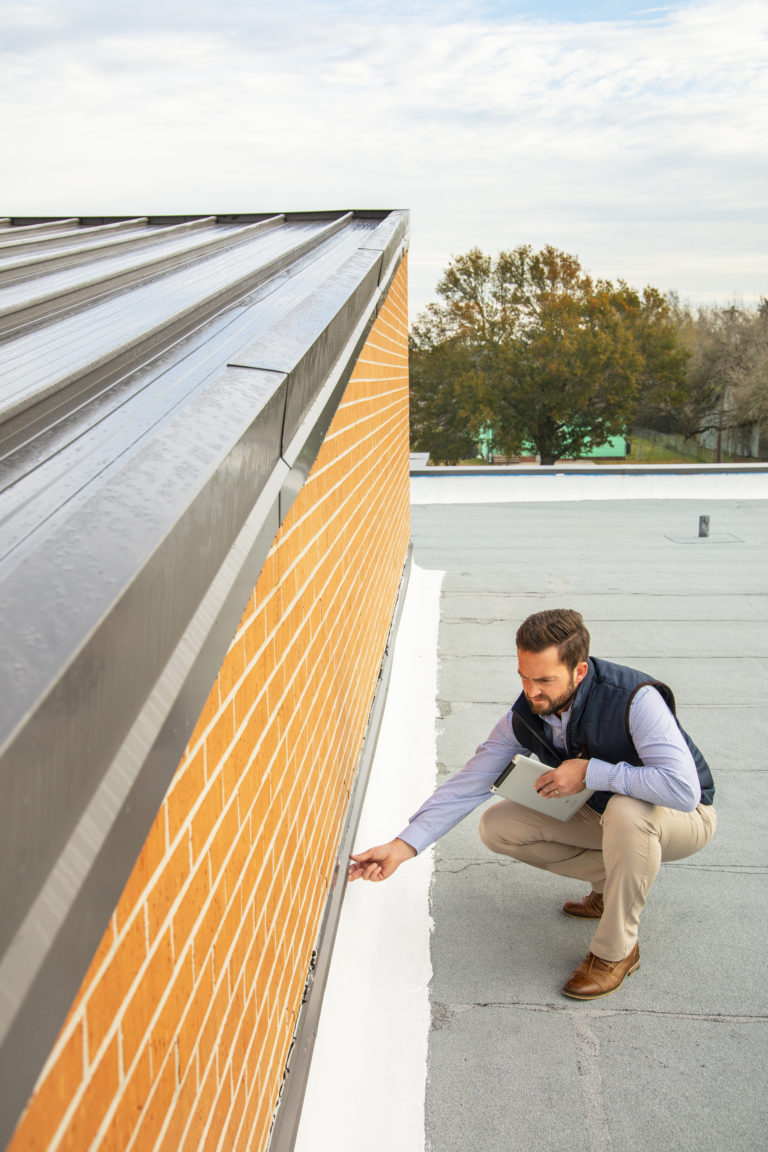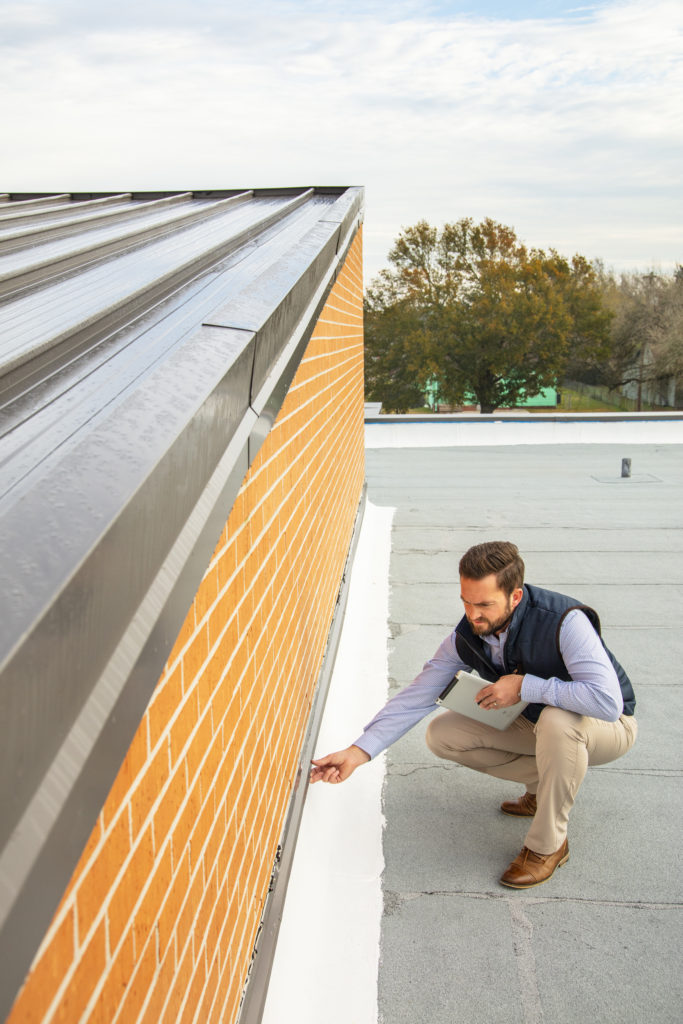 Port Arthur is set right on Texas's Gulf Coast just east of Houston. The picturesque location does come with some natural challenges, such as 2017's Hurricane Harvey. So when the Port Arthur Independent School District passed a $190-million bond and was planning the construction of two new elementary schools, they chose Garland's R-Mer Shield for the metal roofs. The patented standing seam structural roof system is engineered to withstand wind speeds up to 200 mph. The school trusted in the system so much so that while this project was being installed, the team from Perkins Roofing Company was also installing the same panels on another elementary school in town! All told, R-Mer Shield will be installed on a total of four schools in the district. For each project, the team at Garland engineered custom metal systems to tie into the Garland low-slope roof systems installed on each project. Most of all, the final sleek appearance on Sam Houston Elementary complimented the safety goals achieved by the system – which, of course, earned the seal of approval from the stringent Texas Department of Insurance.