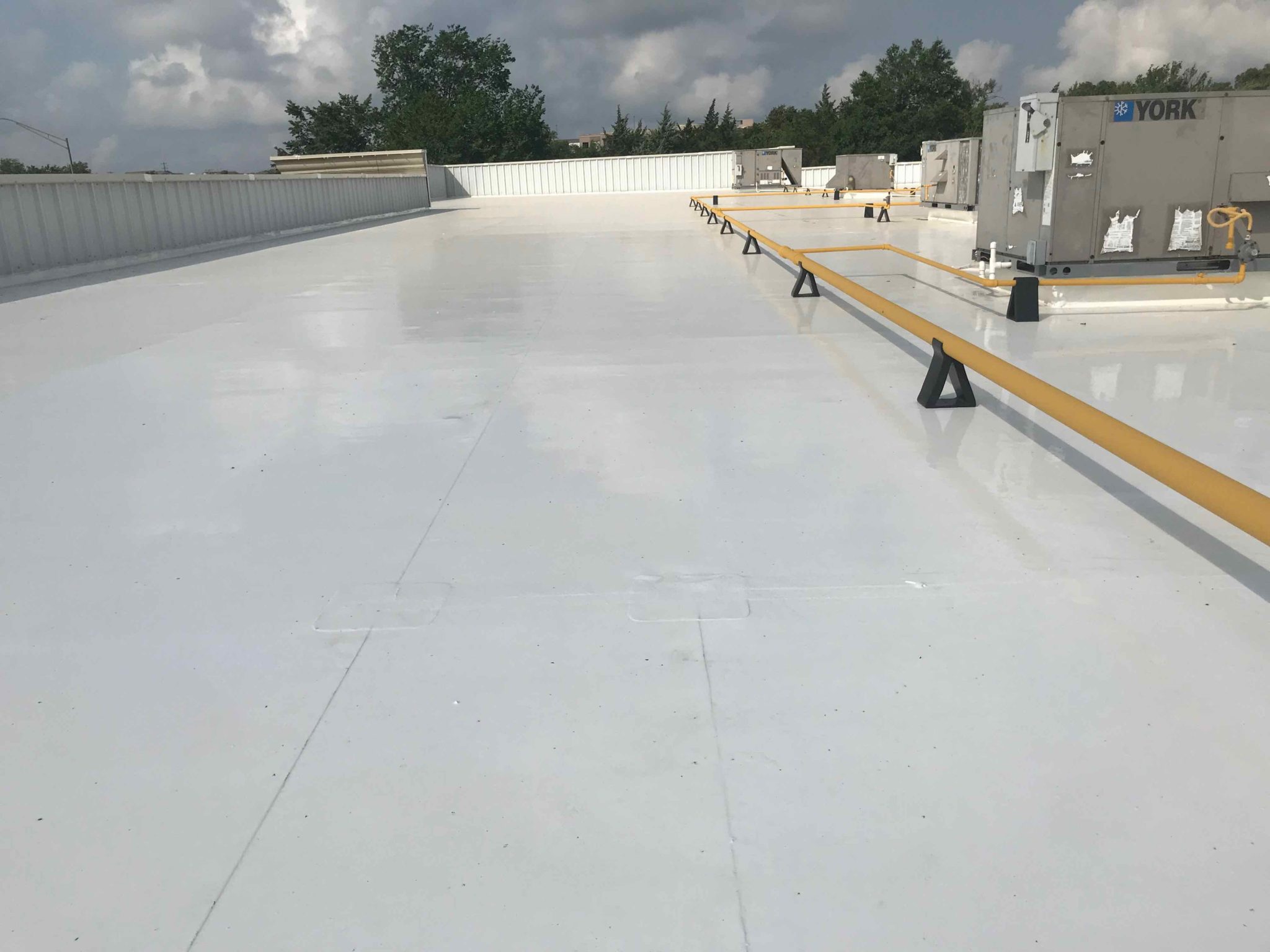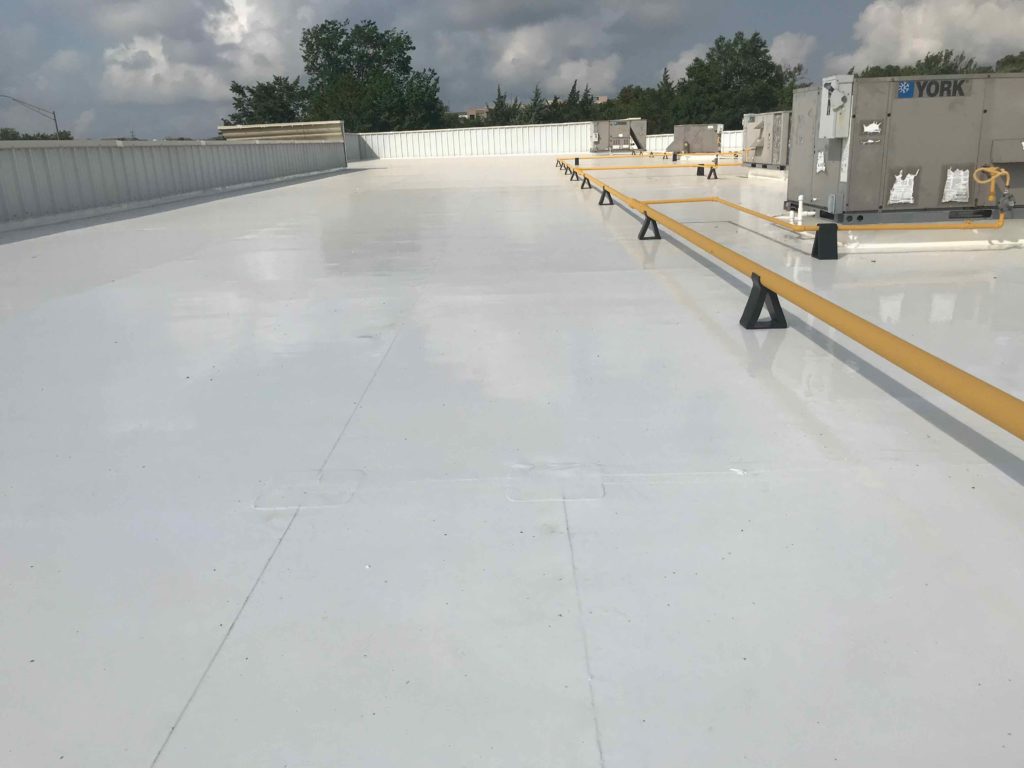 The U.S. Department of Agriculture building in College Station, Texas, was plagued with a constantly leaking roof. The building's property management company, Colliers International, reached out to their national roofing partner, The Garland Company, Inc. Through the partnership, Garland provides Colliers with reliable roof system solutions and support for properties they manage.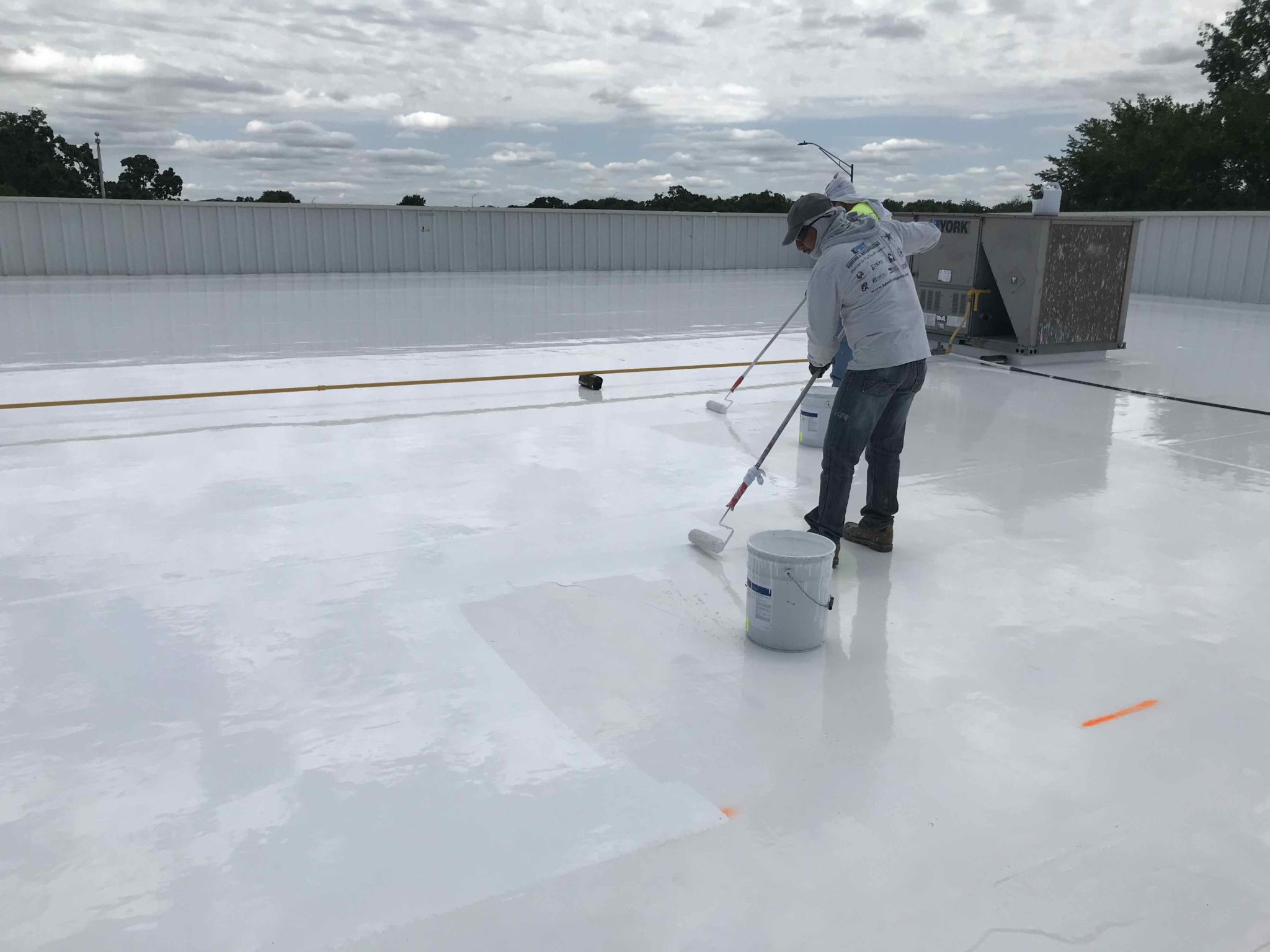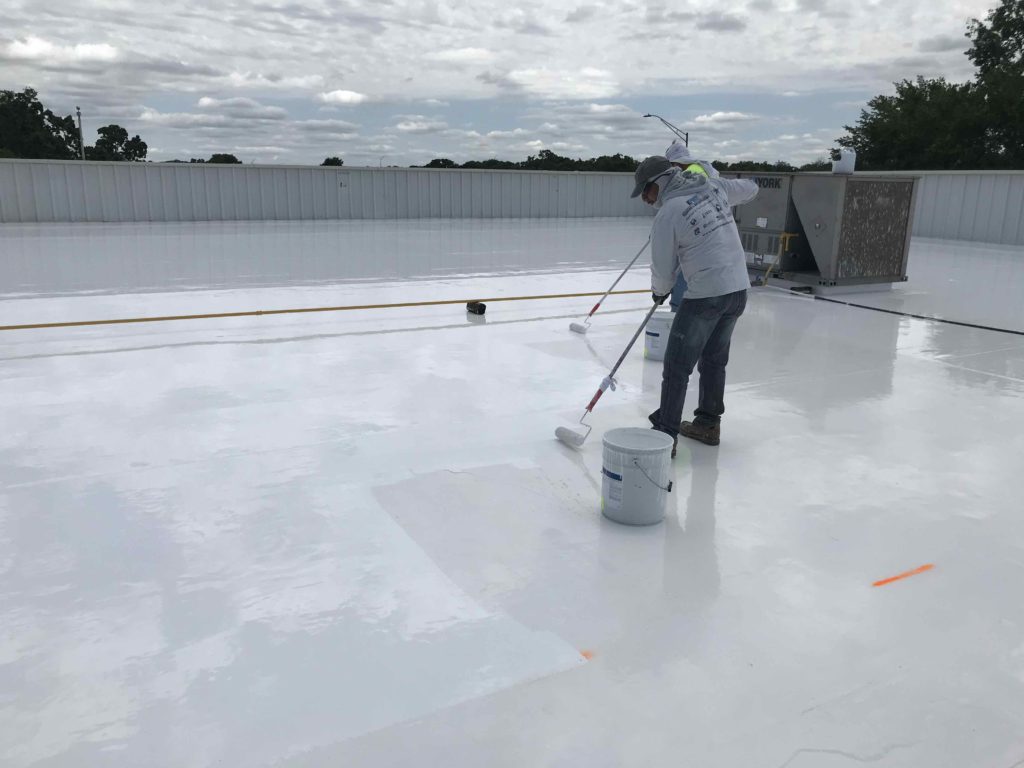 After an inspection of the original TPO membrane, it was determined the roof was a candidate for restoration. A two-component, incredibly tough fluid-applied waterproofing membrane was recommended to remedy the leaking issues. The LiquiTec-waterproofing membrane cures quickly, has an extremely low odor and zero VOCs – offering a quick installation with minimal disruption to the building's occupants while providing superior waterproofing protection.
LiquiTec is an aliphatic polyurea coating system with a tightly bonded molecular structure that provides strength and durability similar to truck bed liners. It cures to form a virtually impenetrable surface protected from damage caused by hail, foot traffic, wind scour and other impact.
Additionally, LiquiTec's highly reflective surface provides UV protection that prolongs the life of the roof while helping to maintain internal temperatures and reduce interior cooling costs. The 13,000-sq.ft.-project was completed during normal business hours with no complaints from the tenants.