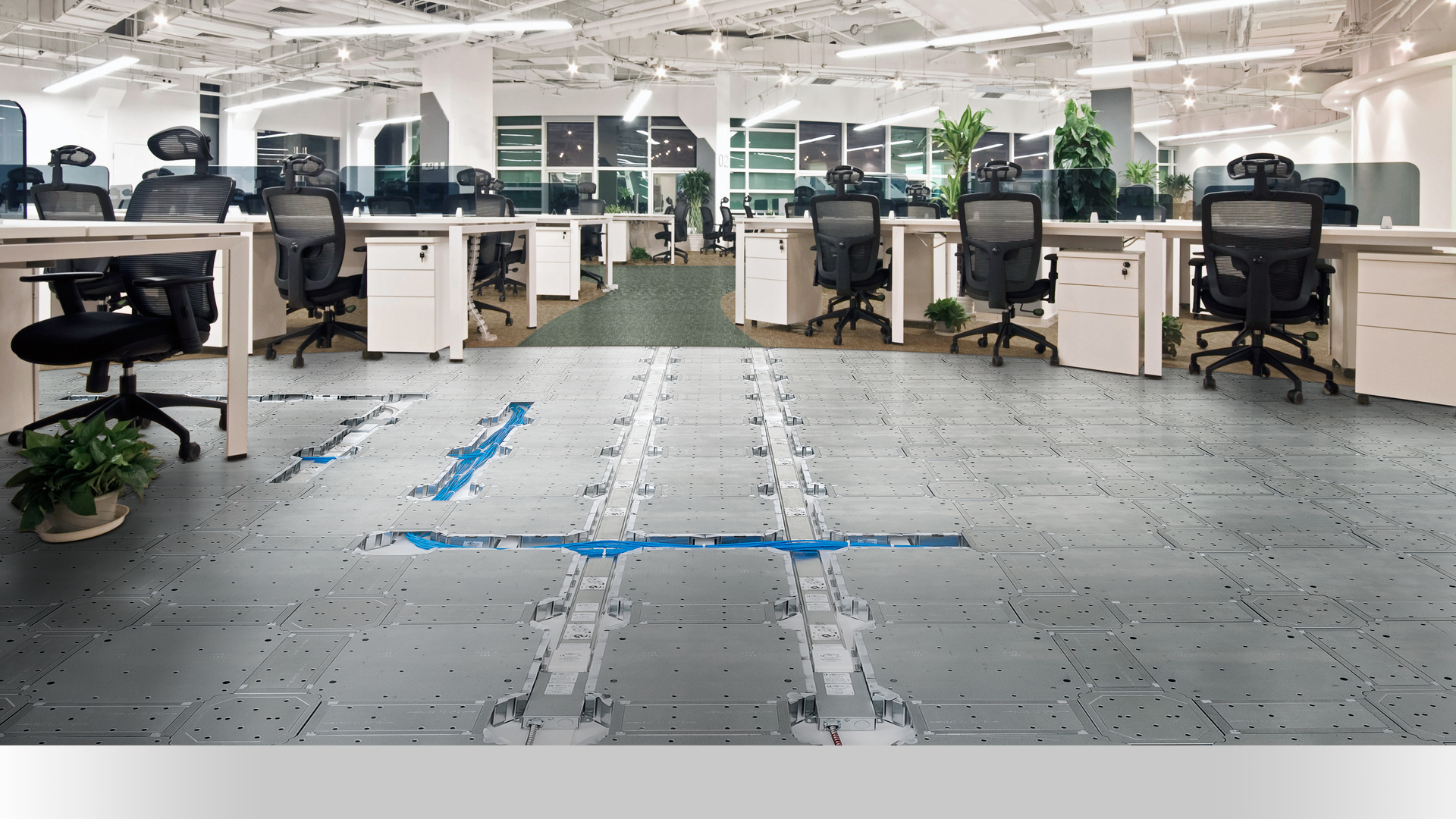 FreeAxez
, provider of Adaptive Cabling Distribution systems, launches the latest versions of 
Gridd
 and 
GriddPower
 at NeoCon 2016 in Market Suite 7-4042. These systems provide easy underfloor access to cables and wiring, providing maximum versatility for high performance environments. This launch signifies the next generation of access floor cable management systems.
Adaptive Cabling Distribution Systems, Gridd and GriddPower deliver a whole building solution, creating long term adaptability for all future upgrades and layout changes.  Installed directly under the floor coverings of any space Gridd channels open in seconds without tools – eliminating core drills, trenches, power poles and cables in hard-to-reach locations in ceilings, walls and slabs. GriddPower tracks fit hand-in-glove in the accessible channels, enabling floor boxes, consoles, furniture, and equipment to connect anywhere. Building and spaces achieve high-performance standards when Gridd and GriddPower are used throughout.
Gridd and GriddPower are UL-listed, 100% made in the USA with locally harvested raw material.  The product is BuildingGreen Approved and contributes to LEED credits in five categories, including building reuse, construction waste management, materials reuse, recycled content and regional materials.