What's the difference between Well, LEED and Living Building Challenge? Do building owners actually care if their buildings are healthy? Do contractors care? Does it benefit their bottom lines to make them healthy? What healthy building trends will emerge in the next five years?
If these questions intrigue you, then take 46 minutes out of your day and watch the free webinar "The Drive Toward Healthier Buildings." Presented by experts from Johns Manville and Dodge Data and Analytics, the webinar is based on spring 2016 research conducted by Dodge Data & Analytics.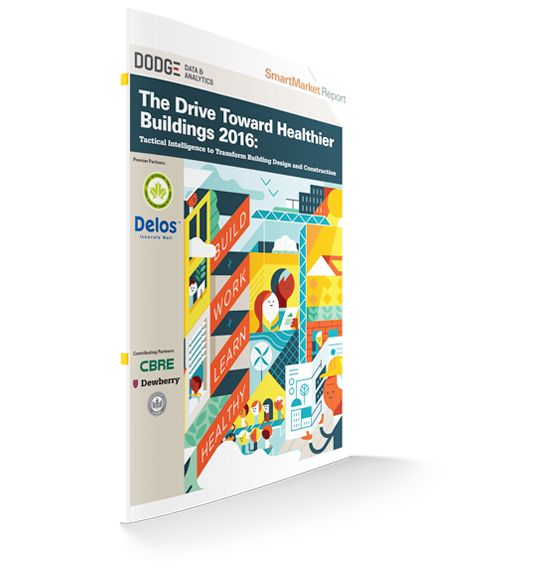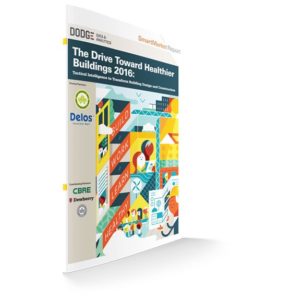 You can download the free report here.
You can watch the free webinar here.
Well worth your time, the webinar interprets data from a survey of about 1,000 industry members – architects, interior designers, building owners and contractors – from 45 countries.
Donna Laquidara-Carr, research director for Dodge Data & Analytics Industry Insights, and Diana Fisler, Building Science and Innovation Leader for Johns Manville, lead you through the research and explain what the numbers indicate.
For example, the speakers point out that architects and interior designers place a higher value, and in a higher proportion, on occupant health and well-being as factor in construction design.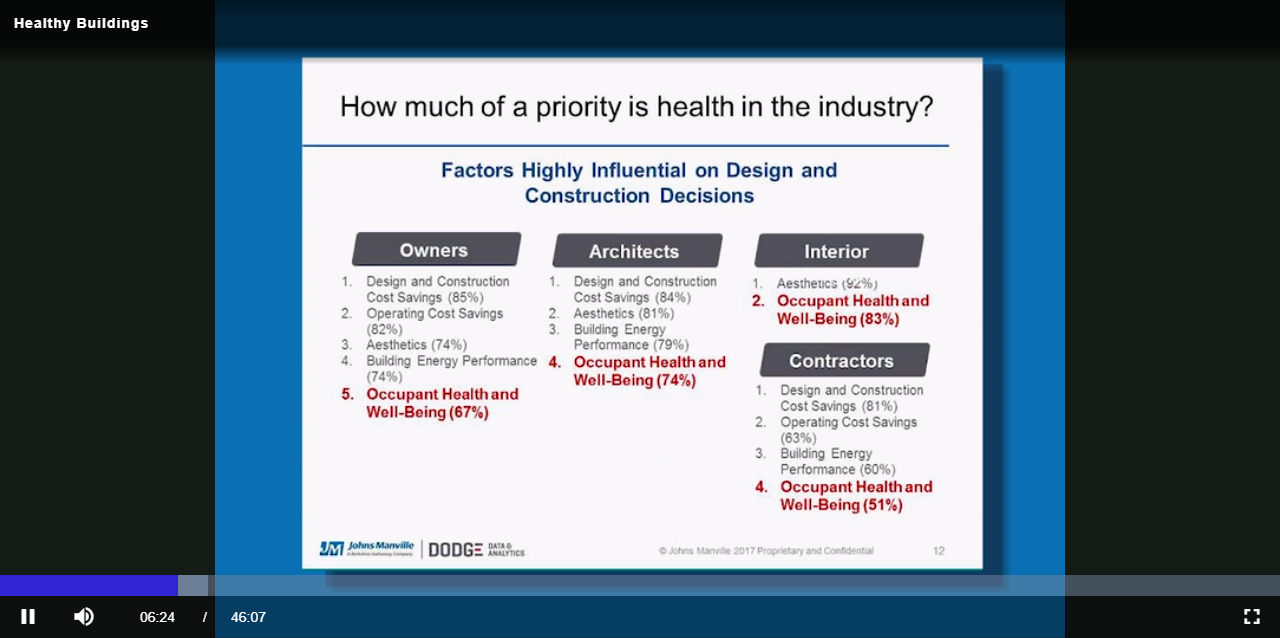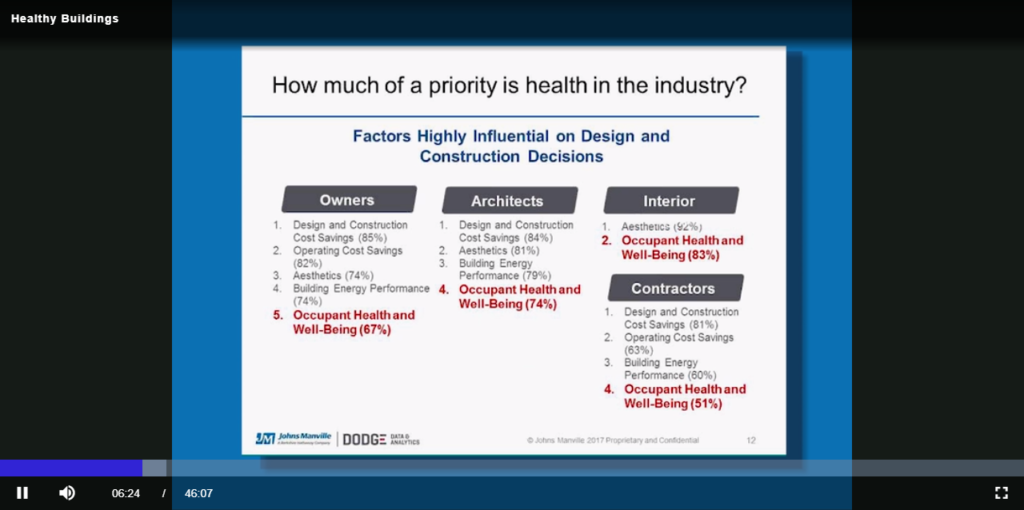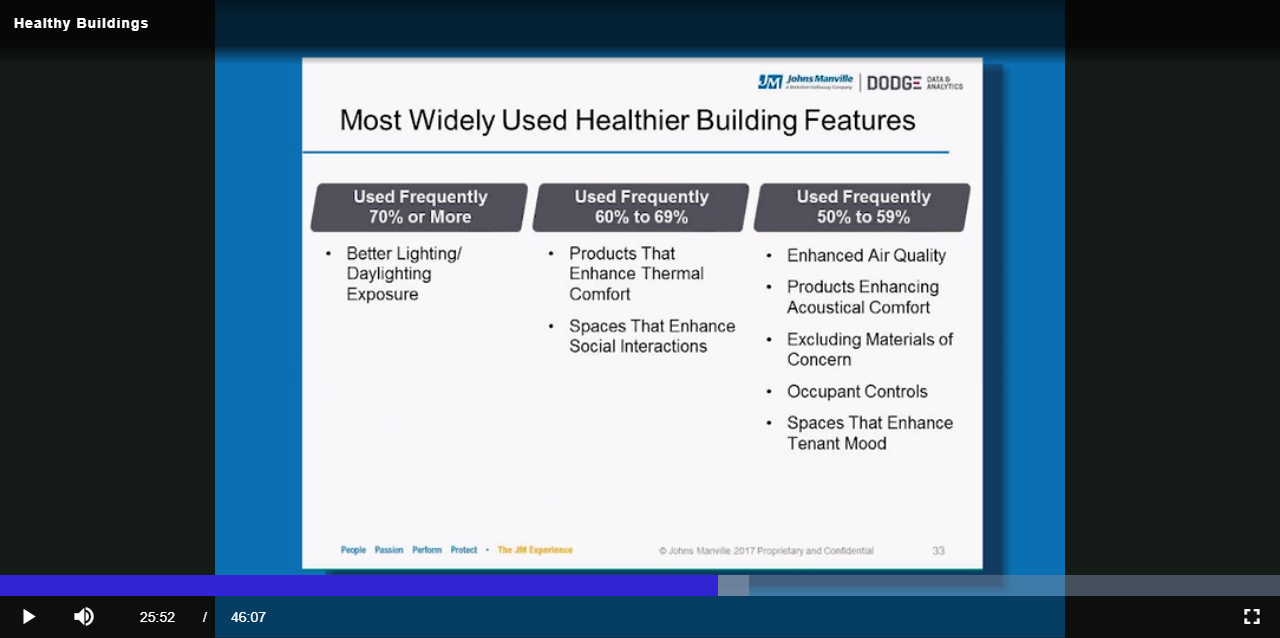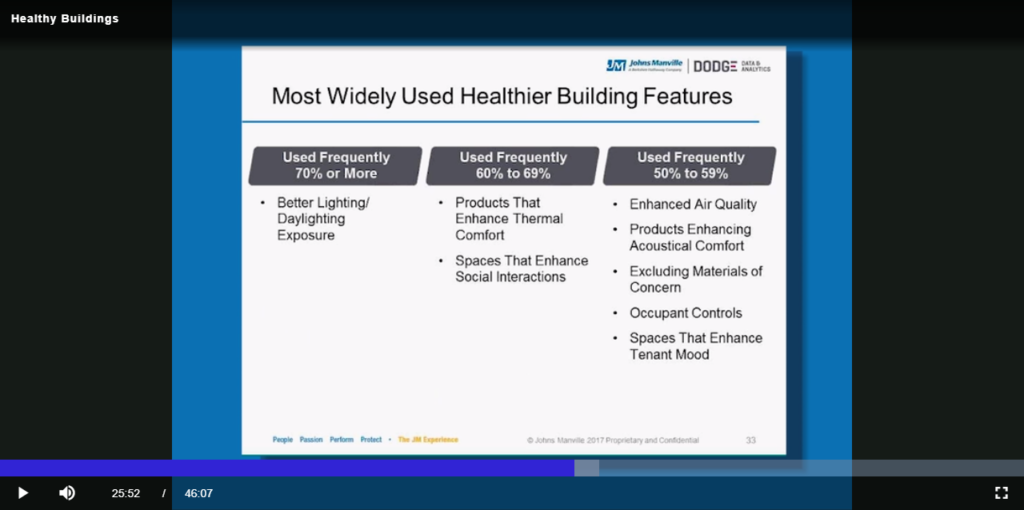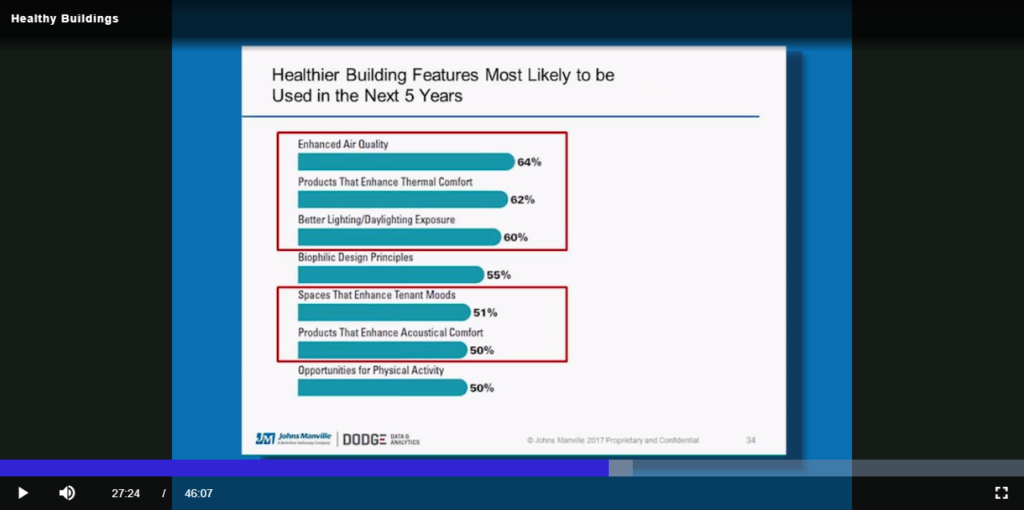 The speakers point out that the items circled in red are currently being done frequently in buildings and will continue to be done into the next five years. They are excited to see two new trends emerging: more emphasis on biophilic design and the industry adding more opportunities for physical activity into their buildings.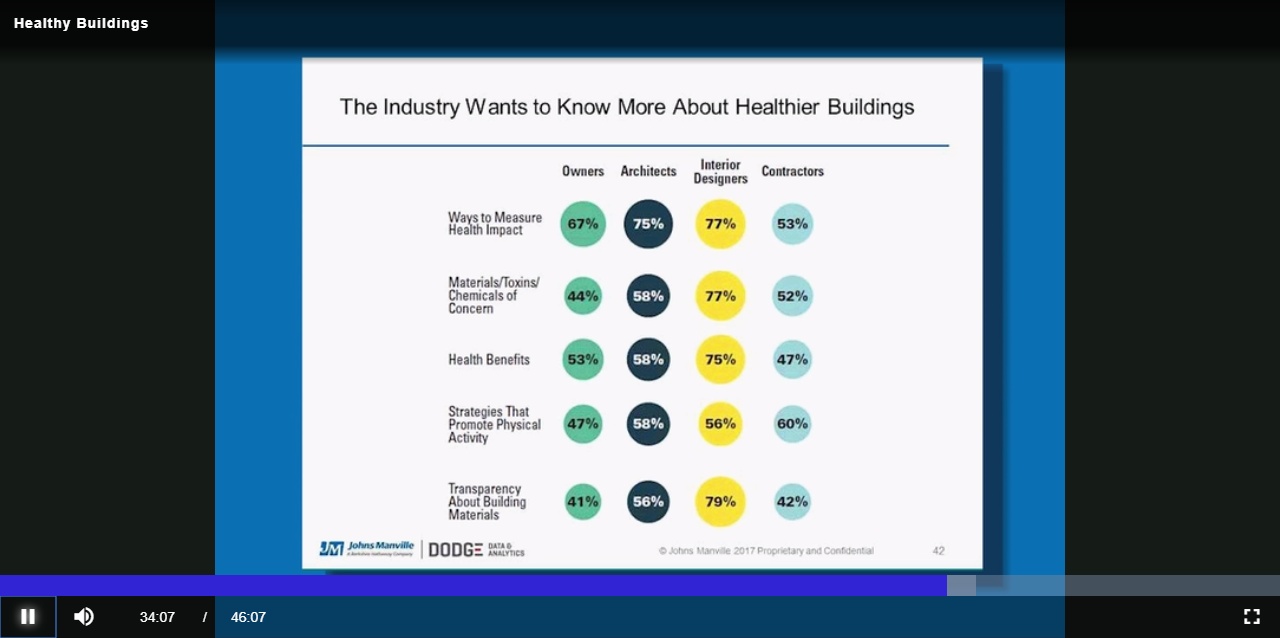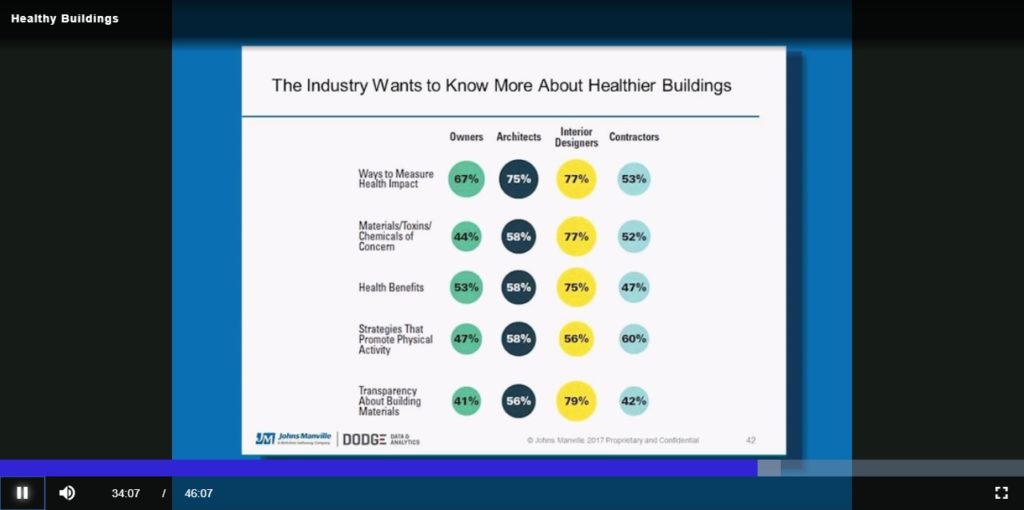 The last slide reveals that the industry does want to know more about healthy buildings and which segment is interested in which concepts.
Click here to watch the full webinar.