Securing creative office space just got a lot easier for growing companies and enterprises alike. LiquidSpace, the leading network for flexible workspace solutions, has launched its altSpace program, a flexible office solution for growing teams of 10-200 employees. altSpace combines curated office fit-outs with LiquidSpace-approved landlord and partner spaces, enabling companies to move into a new office tailored for their team within 60 days and stay as long as they like on flexible terms. The altSpace program is now available in major markets across the US, including the San Francisco Bay Area, New York City, Chicago, Los Angeles, Boston, Dallas, Washington D.C., and beyond.
"The national rollout of altSpace is an important milestone for LiquidSpace and we are proud to be working with leaders in the architecture and design community. We reimagined what office spaces can be for growing teams because we weren't satisfied with the status quo," said Mark Gilbreath, founder and CEO of LiquidSpace. "We recognized that growing companies often don't have the time or the capital to commit to expensive fit-outs or long term leases, but still want a cool place to work with the flexibility to move on when they grow. We also realized that landlords and building owners are often in the same boat – with the need to fill empty offices, but without the expense and risk of speculative fit-outs. After proving out the model with both startup and large enterprise customers and with multiple landlord partners, we are excited to expand the altSpace program into major markets across the country."
altSpace reimagines how creative offices are designed, delivered and occupied. Whether you are a startup or simply need to move as fast as one, tapping into altSpace is simple. Select a location and a design, book it online and move in within days, no lease, no hassle. "Our corporate clients are increasingly looking for flexibility in their real estate portfolios. The cost efficiencies, term flexibility, rapid time to market and great design that altSpace offers are an exciting and unique option for us to present," said Dan Harvey, Vice Chairman, CBRE. "LiquidSpace continues to modernize the commercial real estate industry with its technology-driven model."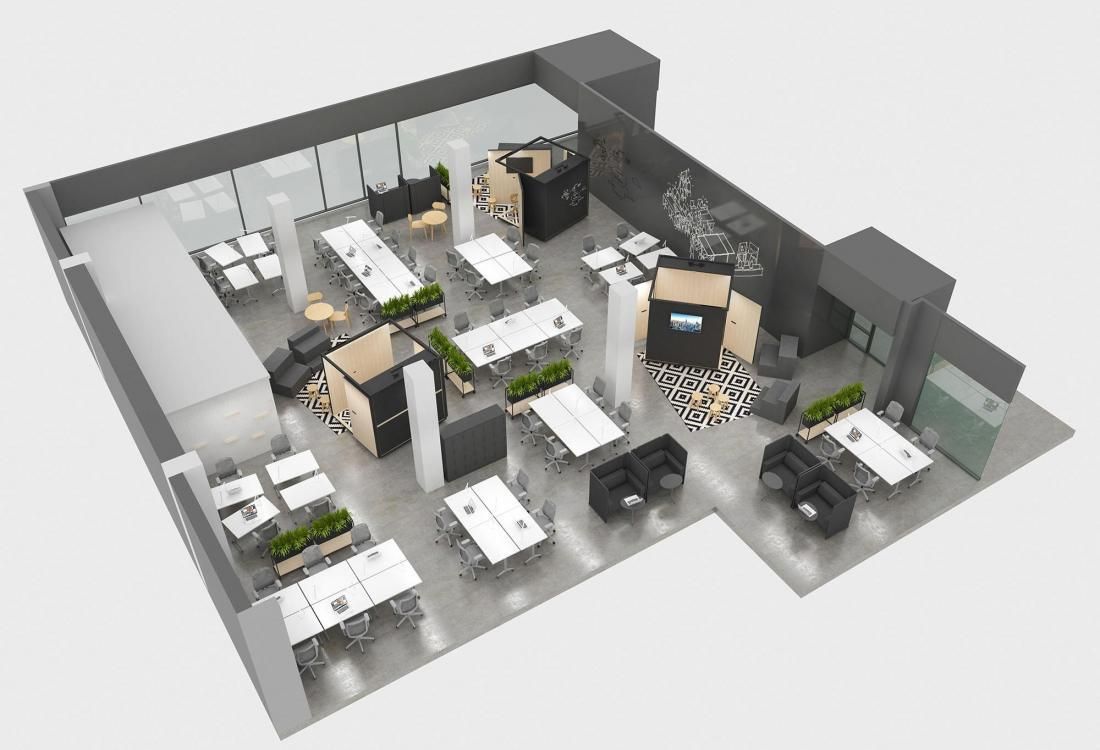 Companies can choose from three altSpace designs, crafted by altSpace design partner BVN Architecture, supporting varied work styles and offering a range of wellness features. Corporate tailored altSpace solutions are also available, for companies with bespoke requirements in multiple locations.  Each altSpace kit-of-parts is modular, utilitarian and adaptable, featuring contemporary furnishings from altSpace furniture partner Allsteel, and altSpace exclusive custom elements. "altSpace has created a new way to provide companies with high performance workplace environments. It lets us support the flexible office needs of our existing large customers and provides us a new channel to introduce Allsteel to fast growing startups," said Brandon Sieben, President, Allsteel.
For building owners and landlords, altSpace is a hassle-free way to turn empty property into a high performing asset. With configurations available for spaces ranging from 1,000-20,000 square feet, altSpace turns any unoccupied space into a move-in ready workplace with the potential to attract new tenants. As Mark Rose, Chairman/CEO of Avison Young explains, "altSpace is a terrific and creative new solution for the CRE industry. Not only does it address the growing demand for flexibility that we see from our occupier clients, it gives our landlord partners the means to generate more revenue from their assets."
The altSpace program was developed by LiquidSpace in partnership with passionate architects, furniture designers and real estate professionals including BVN Architecture, Allsteel, The Swig Company, Tidal Living, FME Architects, and Izzy+.