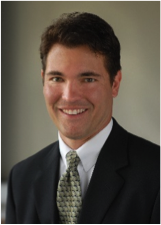 Facility Engineering Associates, P.C. has acquired RETA Security, Inc. have joined the FEA team. Combining our firms allows us to offer our clients world class facility security consulting as part of our suite of total asset management consulting services.
RETA Security assists school administrators with independent physical security consulting services, including assessments, training, and emergency planning.
Paul Timm, president of RETA Security, is a board-certified Physical Security Professional (PSP), the author of School Security: How to Build and Strengthen a School Safety Program, and a nationally acclaimed expert in school security. In addition to conducting numerous vulnerability assessments and his frequent keynote addresses, Timm is an experienced School Crisis Assistance Team volunteer through the National Organization for Victims Assistance (NOVA). He is an active member of ASIS International's School Safety & Security Council and the Illinois Association of School Business Officials' Risk Management Committee. Paul also served on the Illinois Terrorism Task Force (ITTF) School Security Subcommittee. He is certified in Vulnerability Assessment Methodology (VAM) through Sandia National Laboratories and the ALPHAÔ vulnerability assessment methodology. He holds a degree in Speech Communications and a Certificate in Business Administration from the University of Illinois.
Founded in 1992, Facility Engineering Associates (FEA) is an engineering and facility management consulting firm providing our clients with tools to help extend the service life of existing facilities and building systems.