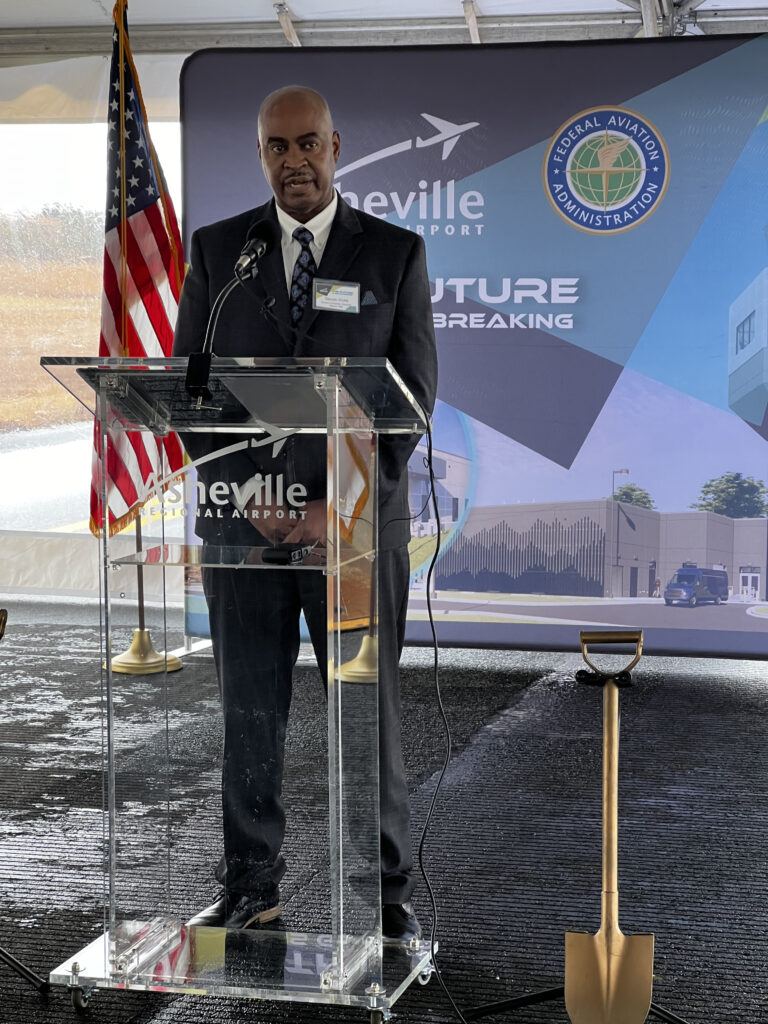 Shovels hit the ground for a new air traffic control tower at Asheville Regional Airport (AVL). The new tower will allow the airport to meet growing and strong demand for air travel in the region.
When Americans fly, they should be able to expect safe, modern and reliable airports, which are also critical to our local economies. A regional economy can only grow as fast as its infrastructure can support, and this new air traffic control tower will support more business, more opportunities, and the potential for continued growth in the region.

U.S. Transportation Secretary Pete Buttigieg
The Federal Aviation Administration (FAA) awarded $15 million in Bipartisan Infrastructure Law funding last year for the $44 million project. The new tower will be 127 feet tall, topped by a 440-square-foot cab with three air traffic controllers. The approximate 13,300-square-foot base building will house the Terminal Radar Approach Control (TRACON) with five air traffic controllers. The TRACON guides aircraft on approach and after departure from the airport. The tower will be more energy efficient than the current tower.
Because of this once-in-a-generation funding, the over 60-year-old air traffic control tower will be replaced to provide safer operations with improved technology as demand continues to grow in the area.

Deputy FAA Administrator A. Bradley Mims
Built in 1961, the current tower at Asheville Regional Airport is one of the oldest in the National Airspace System. When the new tower is complete, the existing tower will be demolished to make room for airport terminal expansion. The ATCT project is part of a years-long strategic plan involving significant infrastructure investment needed to manage the fast-paced growth occurring at AVL and in western North Carolina.
The new ATCT was designed by architects at Pond and Company and will be constructed by J. Kokolakis Construction. The project is slated to be complete in 2025.
The funding is from the Airport Terminal Program, one of three aviation programs created by the Bipartisan Infrastructure Law. The law provides $5 billion over five years.